PRESS RELEASE
Advertisement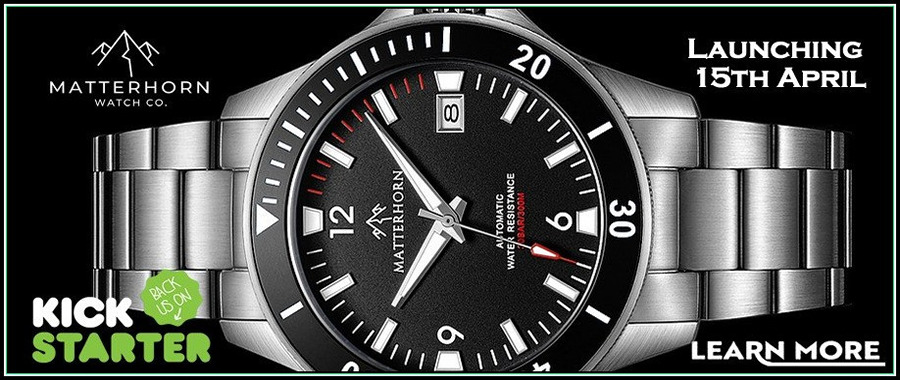 Manufacturer: Galvin Watch Company | Price: from AU$299 (£163 GBP, $210 USD)
SYDNEY, AUSTRALIA 4th August, 2020 – Susan Galvin launched her watch brand on 1st August at 10.00pm AEST. By 10.06pm, she had reached her funding goal of AU$15,000. The momentum has continued since, with Galvin Watch Company receiving almost $50,000 from over 130 backers. The company has received support from all corners of the globe. The campaign ends at 10.00pm on 31st August. Kickstarter has provided Galvin Watch Company the perfect stage to offer meticulously designed, vintage-style automatic watches with a Nordic twist, at an extremely affordable price.

Specifications
Dimensions: Diameter – 38.5mm, Thickness – 12.4mm, Lug to Lug – 44.5mm, Lug Width – 19mm
Movement: Miyota 9039 Automatic, 28,800vph (4Hz), Hackable, Self Winding, 42hr Power Reserve
Case Material: 316L Stainless Steel
Strap/Bracelet: Italian Leather, 3 Size and 4 Colour Choices
Crystal: Domed Sapphire, Underside Anti-Reflective Coating
Water Resistance: 50m / 5ATM
Crown: 5mm, Signed
Caseback: Exhibition Display, Sapphire Crystal
Warranty: 2 Years      Where to Buy: Kickstarter
After graduating from the Finnish School of Watchmaking and a decade long career in the United Kingdom and Australia, Susan Galvin brings well-needed female energy to a male dominated industry. Susan Galvin is the first female to establish a microbrand watch in Australia, she could even be the first in the world? With women disproportionately impacted by job losses and according to ABS, Susan's redundancy during maternity leave and with the pandemic it made her part of this worrying trend. However Susan chose to take matters into her own hands and finally kick started a professional dream that had lingered in her mind for many years.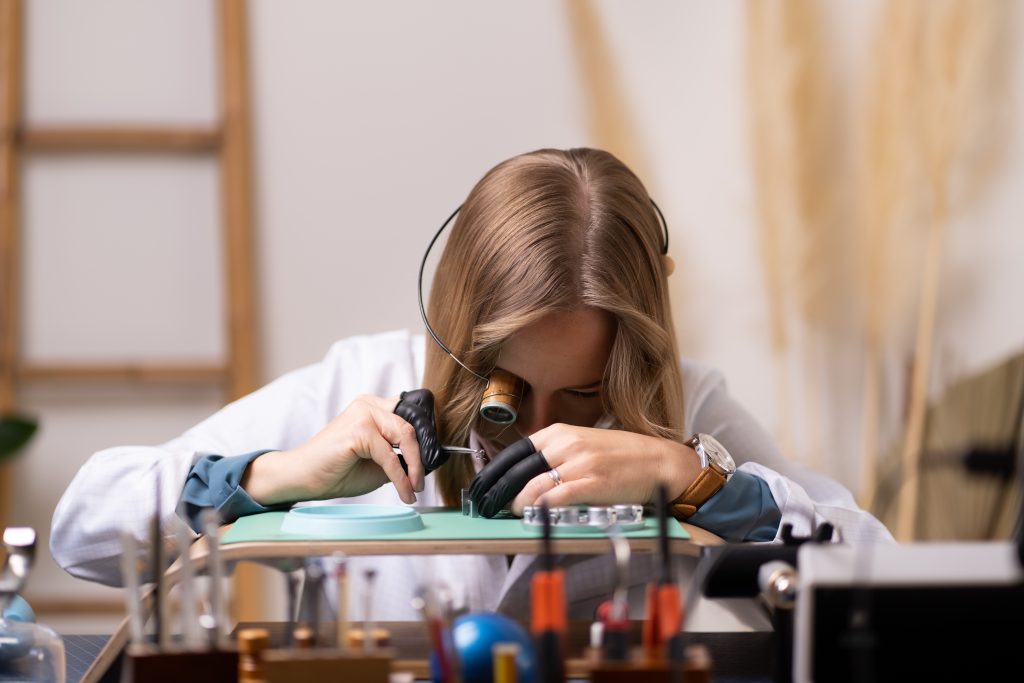 Vintage Style Melting into Nordic Minimalism
Although the new 'Alku' collection by Galvin Watch Company is classicly styled, the design is inspired by the 1940s and 50s. These include a domed dial with either a white or black background, combined with electric blue or silver hands. The collection includes four strap options; in either in smooth leather or suede, with two options for fastening.
Ten years working with the world's top watch companies in Finland, the UK and Australia, has given Susan the knowledge and expertise to understand the fine detail of well designed mechanical watches. "After working with all types of watch brands and machinery, I know what looks beautiful and how to combine the design and machinery to last the test of time," Susan stated. It is the timelessness of the mechanical watch that continues to intrigue Susan, "A well made mechanical watch can last near forever, the design must feel timeless too."
Following a thorough review process, Susan chose the Japanese 9039 caliber Miyota movement to power the watch, due to its durability and precision, which the Japanese automatic wristwatch movement company has perfected over the years. "Many call the Miyota calibre a 'workhorse' of the watch world. From my experience, many high end movements might boomerang back for further fixes fairly quickly, whereas you can always trust the stability of the Miyota," Susan said.
Advertisement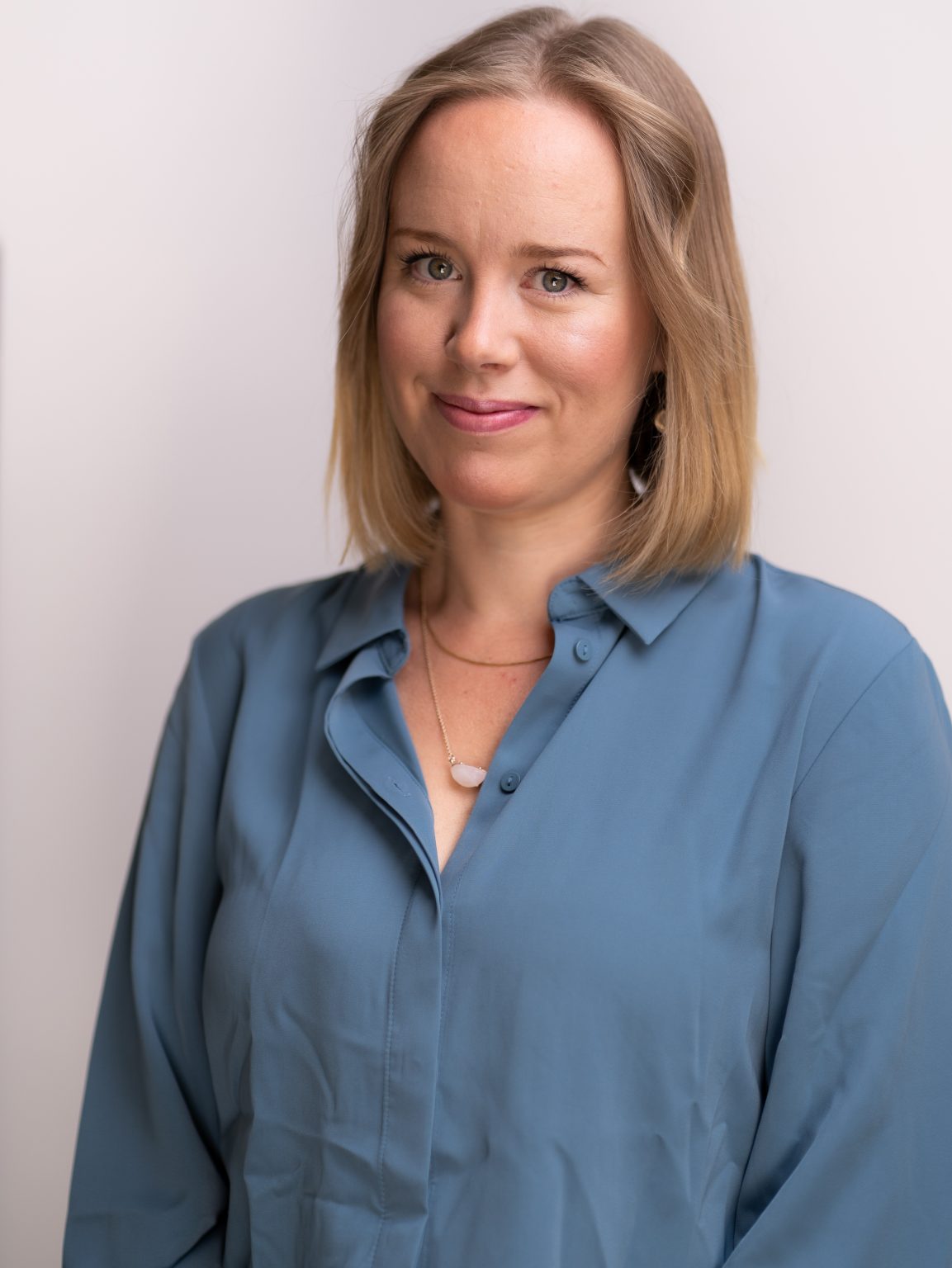 An automatic, or mechanical watch is powered by the natural motion of its owner and hence, requires no manual winding or internal battery. If worn every day, the owner will not have to wind the watch by hand to keep it ticking away. Mechanical watches are generally more expensive than battery powered alternatives, as they require a more labour intensive process to create. They also represent decades of innovation and craftsmanship within the watchmaking industry. However, Susan has meticulously refined her designs and worked with various manufacturers to offer a high quality collection for Australian watch enthusiasts who appreciate quality and style, yet choose not to splurge on a statement timepiece that would cost an absolute fortune.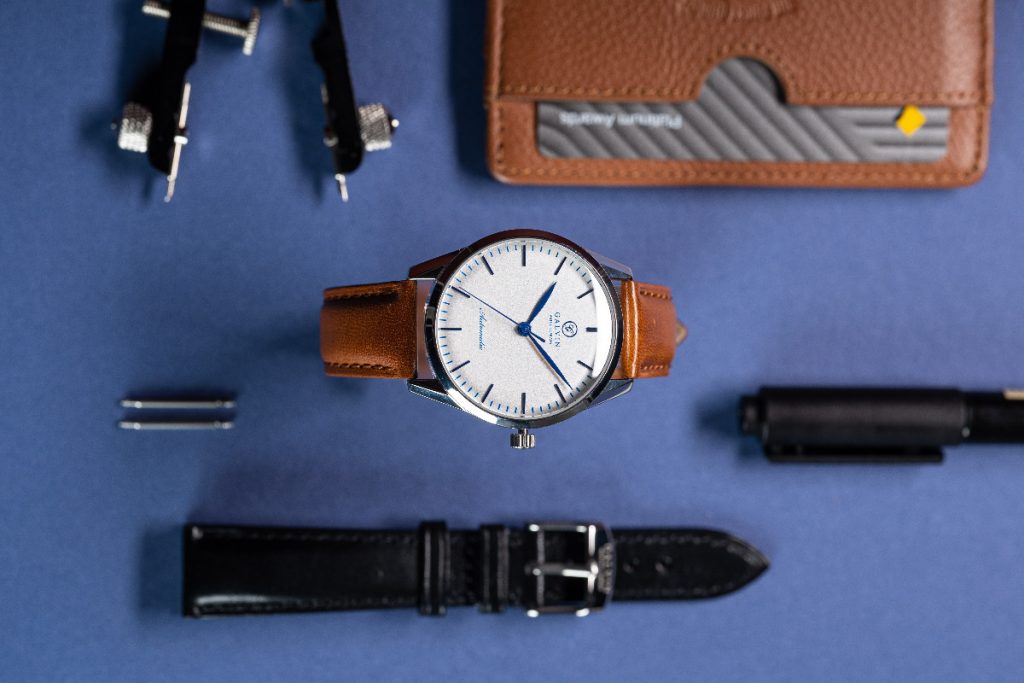 Galvin Watch Company is offering a two year international warranty on all the Alku range. As a professional watchmaker, Susan will personally regulate every single watch in the Alku collection and conduct quality control tests before they are sent out to their new owners. While she has full confidence in the durability of the Miyota's premium Calibre 9039 and can attest for its reliability and endurance, she will implement all warranty fixes for the Alku watches if required.
Founding the watch company is not the only new challenge Susan has recently taken on. She has started her business while raising her first-born, Atso. The determined new mother aims for Galvin Watch Company to offer her a flexible way of earning a living and fulfil her career goals while being a mother. Susan notes microbrand watch companies are on the rise and consumers are increasingly interested in small, unique designs beyond the big global brands ruling the watchmaking world. Hence the launch of Galvin Watch Company is only the beginning for the ambitious watch entrepreneur. After Susan brings her first line of watches to Australia, she plans to build a long term business with an online store and more designs to follow. She is also in conversations with multiple retailers seeking to stock Galvin Watch Company watches in stores.