Website Platform / Database: EXTROPIAN

Introducing the Extropian Watch Platform
The founder and owner of Extropian, Max, I have known and been friends since I started doing written reviews on Zaltek Reviews, way back in 2018. Since then, we've shared our collections, and often bought and sold various watches from each other. Around 2 years ago, Max told me that he was planning on making some form of platform / database for the watches we love as enthusiasts, mainly independent mid-tier watches, as well as basically the entire range from the microbrand world. 
If I'm totally honest, I was very sceptical that he could pull this off, as I know it would be an absolute shit ton of work! Hell, I can sometimes struggle to keep this website up & running, as one small issue can lead to sitting in front of my PC for hours! Fast forward 18-24 months, Max contacted me to show me his creation. To say I was a little gob-smacked is a bit of a understatement! Allow me to try and cover the main features of Extropian… I've broken down each section into embedded and downloadable PDF's to try and keep things organised. I've also done a video preview, which you can view at the bottom of this article to try and explain things further. An introduction video from Extropian is also shown below for your information…
Introduction from Extropian...
The database is the true backbone of Extropian, making it super easy and simple to look for any specific watch brand and/or model using Extropian integrated search engine. The catalogue of watches in the database is truly massive! Alternatively, if you need some form of inspiration, you can even filter down your search to include the specific attributes to find that special watch you've been hunting for.
The brand list includes a wide and comprehensive range of over 300+ mid-range and independent watch brands, from AEVIG to ZELOS. The list itself is still growing on a daily basis. New microbrands and new releases/models/colourways are continuously added, with prices and full specifications all included. Still wondering if it's the right watch for you? More and more of the watches listed, full press reviews are embedded, even the super unprofessional reviews from the likes of myself and everyone else on YouTube. 😉
The watchbook section is like a digital version of your very own watch box(es). Add all the watches you own, even modify the information on each watch to include the purchase details, overall condition as well as your own experience when obtaining your beloved watches. Don't like the stock image that's shown, just change it to your own. Add multiple images if you like! A diary is also included to keep track of when you wear any particular watch. Keeping track of your collection couldn't be easier. Even if you fancy selling any of your watches, there's a link within your watchbook to quickly list your watch on Extropian's second hand marketplace. Last but not least, you can track the total value of your collection, even down to second hand values!
Sign up as a registered user and member of Extropian you will benefit of being involved in Extropian's community, where you can earn loyalty points which lead to great awards! You can earn loyalty points by adding watches and pictures to your Watchbook, or even sharing any of your pictures to the Extropian database. There are many other ways to earn points by following the tutorial, that includes inviting new users or by selling your watches on the second hand marketplace. Even logging into your account on a daily basis can earn you loyalty points! Each point you earn will give you entry in Extropian's monthly prize draw. Remember, everything on Extropian is 💯% FREE!
As I stated in my introduction to this article, I'm pretty gobsmacked with what Max and his team at Extropian have created. I know myself that it must have been a hell of a lot of work, so all I can say is very well done! There have been apps etc that I've seen in the past, but to be honest, they were very poor in comparison to Extropian. A lot of the apps in the past you even had to pay for. Not with Extropian, as it's totally FREE! Extropian is a fantastic tool for any watch enthusiast, even as a watch reviewer myself, I'll be using it on a regular basis, as I'm sure it'll prove to be a great resource. Hell, the more members that Extropian has, the more beneficial it'll be to everyone! It may even be the go-to place to buy & sell and avoid those ridiculous eBay fees.
To view the Extropian platform, or to sign up to their newsletter for details of new releases, news and major database updates etc, please visit
extropian.co
. Please subscribe to
Zaltek Reviews YouTube Channel
, as well as following me on
Instagram
,
Facebook
&
Twitter
. Also, please feel free to join our Facebook group
WatchChat
, a very busy, friendly & active community for both watch enthusiasts and collectors alike, with an absolute shit ton of images and in-depth discussions.
It takes me a fair amount of work (and time) to do these reviews, so if you feel like supporting Zaltek Reviews to help towards my running costs, or even if you feel like just buying me a coffee, then please donate using the PayPal button or QR code below. Unfortunately, 97% of my viewers/readers just scroll on by this section. If you feel like that I've given you maybe just a few quids worth of knowledge and/or entertainment, then please take just a couple of minutes of your time to kindly donate. Thanks very much, Will Duncan, Zaltek Reviews.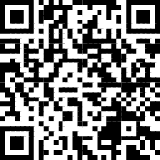 Please Support Our Sponsors...