Manufacturer:

MMI Watches

| Price: from $279 USD (£210 GBP, €230 EUR)
To be totally honest, I can't actually remember if it was MMI Watches that contacted me regarding reviewing their upcoming Turret diver, or whether it was the other way round. Either way, two MMI Turret's turned up just a couple of weeks ago and I'm rather glad that they did. Before I get into the meat of this review though, I'd just like to mention the model name, TURRET. Fine, fair enough, a little bit weird but whatever, I'll go along with it. However, it wasn't until I read the story behind it on their website. Sorry Trevor, but that's just unnecessary and is nothing more than "added on drivel".
Don't get me wrong, I'm not just having a go at you Trevor (MMI Watches founder & owner), I just don't understand why brands feel the need to waste their time going down the route of waffling on about the background of a model name and how it supposedly ties in with the watch. Fine fair enough, obviously give it a name, but one that doesn't need a wikipedia explanation about a warship that has got fuck all to do with a watch that you're trying to sell. RANT OVER! Sorry that you got the lions share of that Trevor. Anyway, let's move on to the actual watch itself… P.S. It really is rather bloody good!!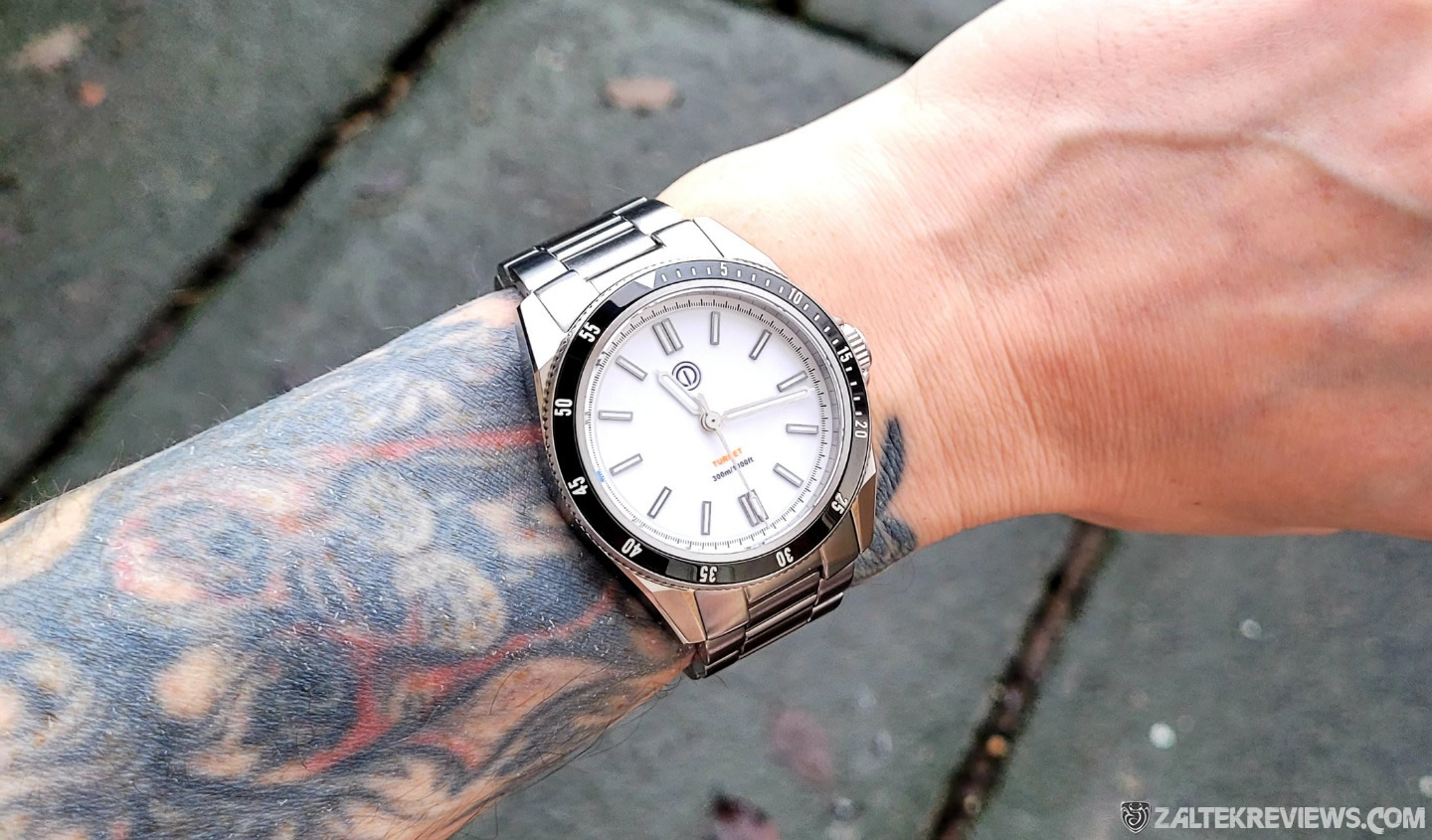 Specifications – MMI Turret
Dimensions: Diameter – 39.8mm, Thickness – 12.9mm, Lug to Lug – 46.6mm, Lug Width – 22mm
Movement: Seiko SII NH35, 21,600vph, 3Hz, Hackable, Hand Winding, 41hr Power Reserve
Case Material: Brushed 316L Stainless Steel with Polished Accents
Dial & Hands: Applied Indexes, Hexagonal Hands with Syringe Tips, Date / No Date
Bracelet: 316L Stainless Steel, H-Link, Female Solid End Links, Push Pins, Milled Clasp
Crystal: 3mm Flat Sapphire, Underside Anti-Reflective Coatings
Bezel: 120 Click Unidirectional, Ion Plated Stainless Steel Insert, Lumed       
Lume: Swiss SuperLumiNova® C1 Grade X1 *New Upgrade*
Water Resistance: 300m / 30ATM / 990ft      

Caseback: Solid, Screw Down        Crown: Signed, Screw Down

Warranty: 1 Year International        Weight: 168g (Sized for my 6¾″ wrist)
Options: Date / No Date, 316L Stainless Steel / DLC
Available Extra: Swiss Sellita SW200-1 4Hz Movement Upgrade
Dial/Finish Colours: Black (SS), Black (DLC), Blue, Silver, White, Red, Green
Where to Buy:

MMI Kickstarter Campaign

(Fully Funded)

Ends Sunday 27th December 2020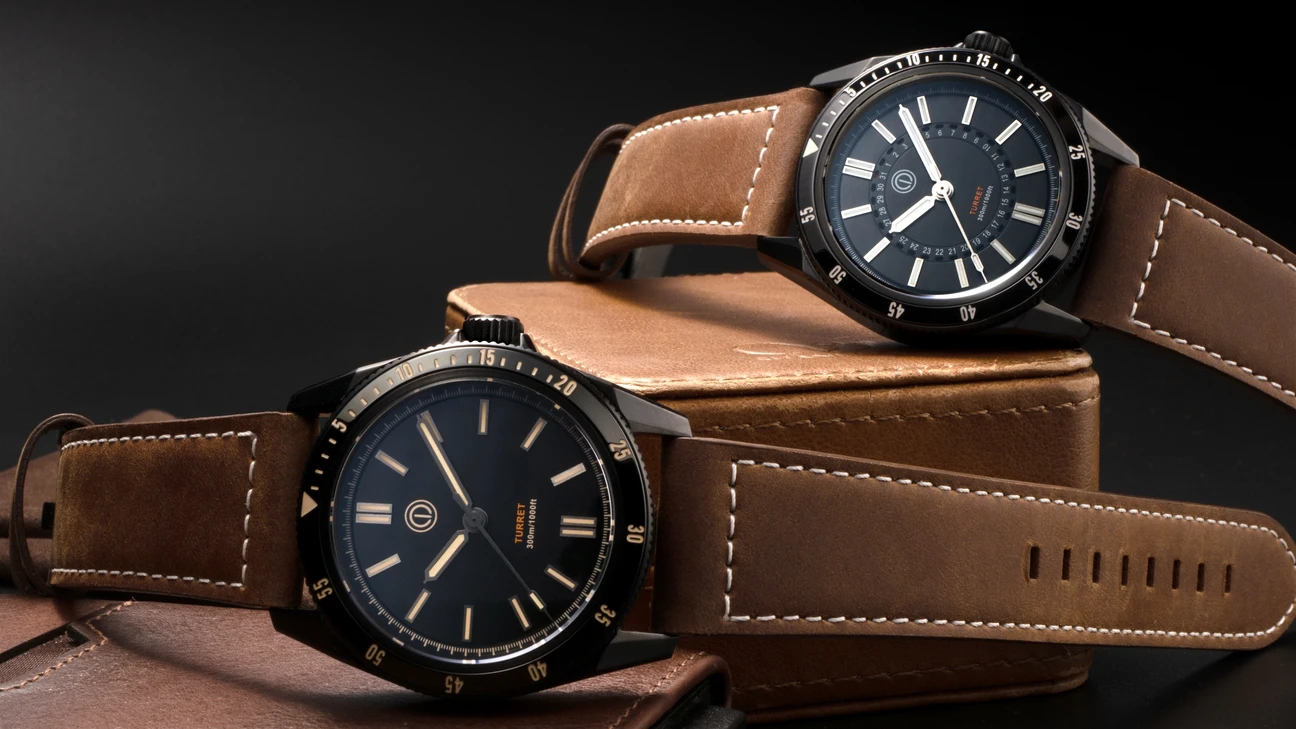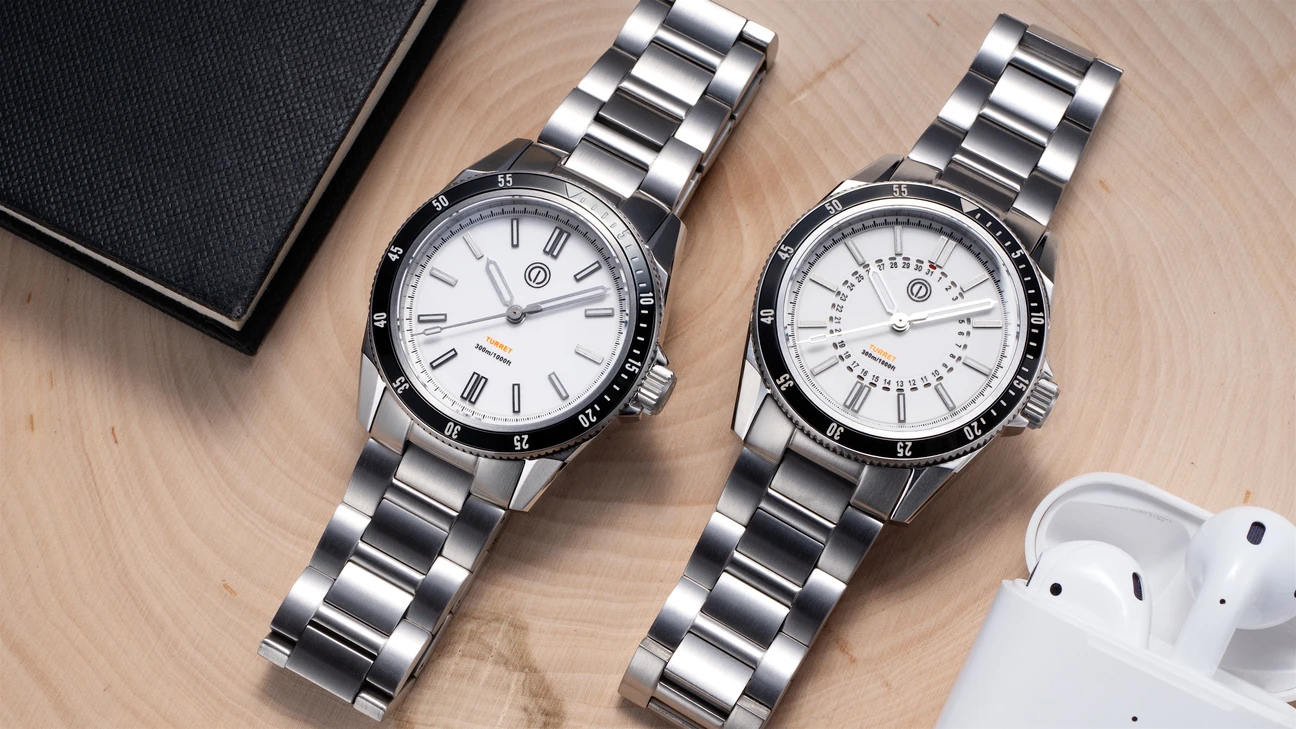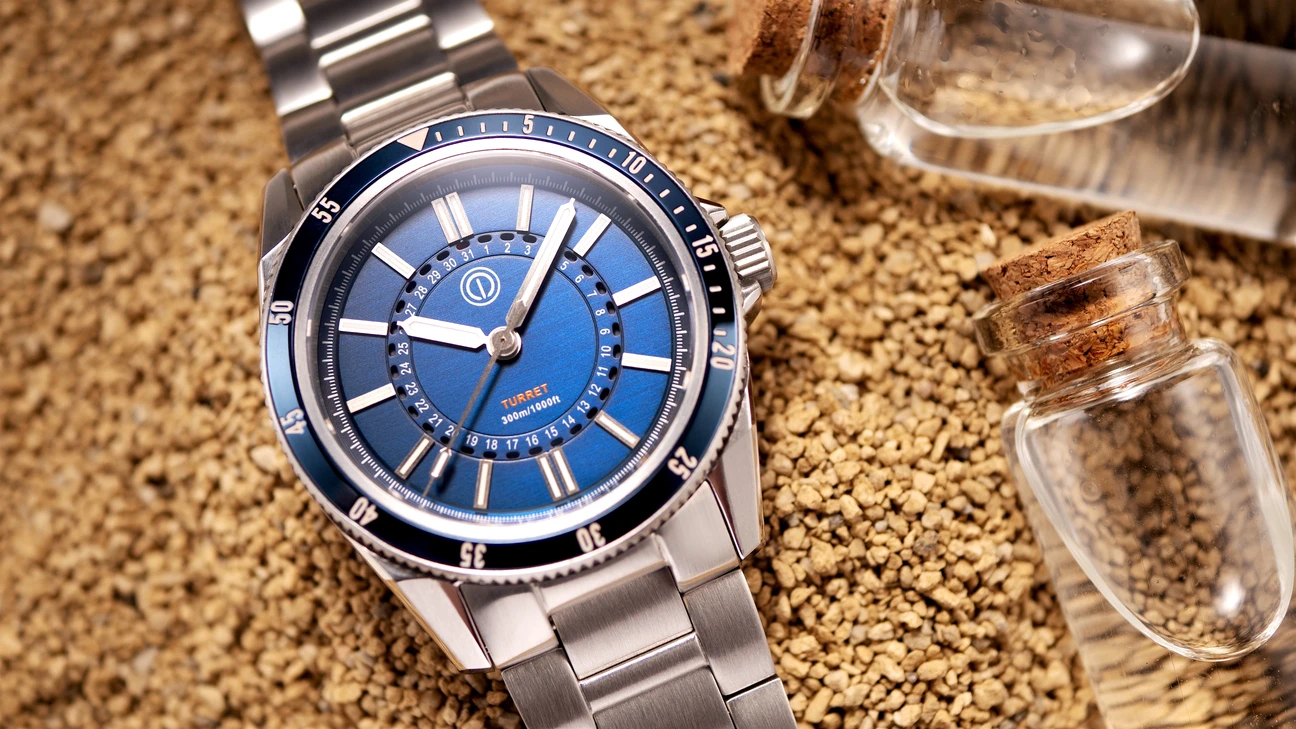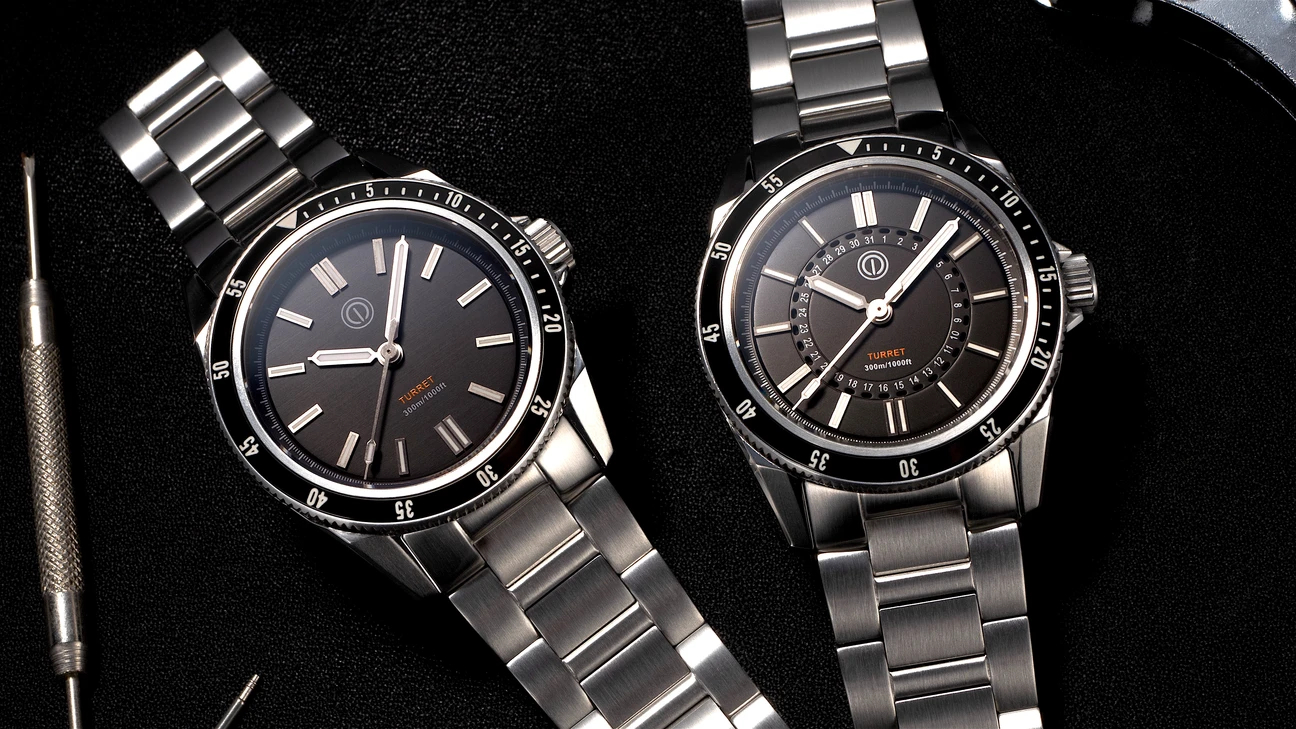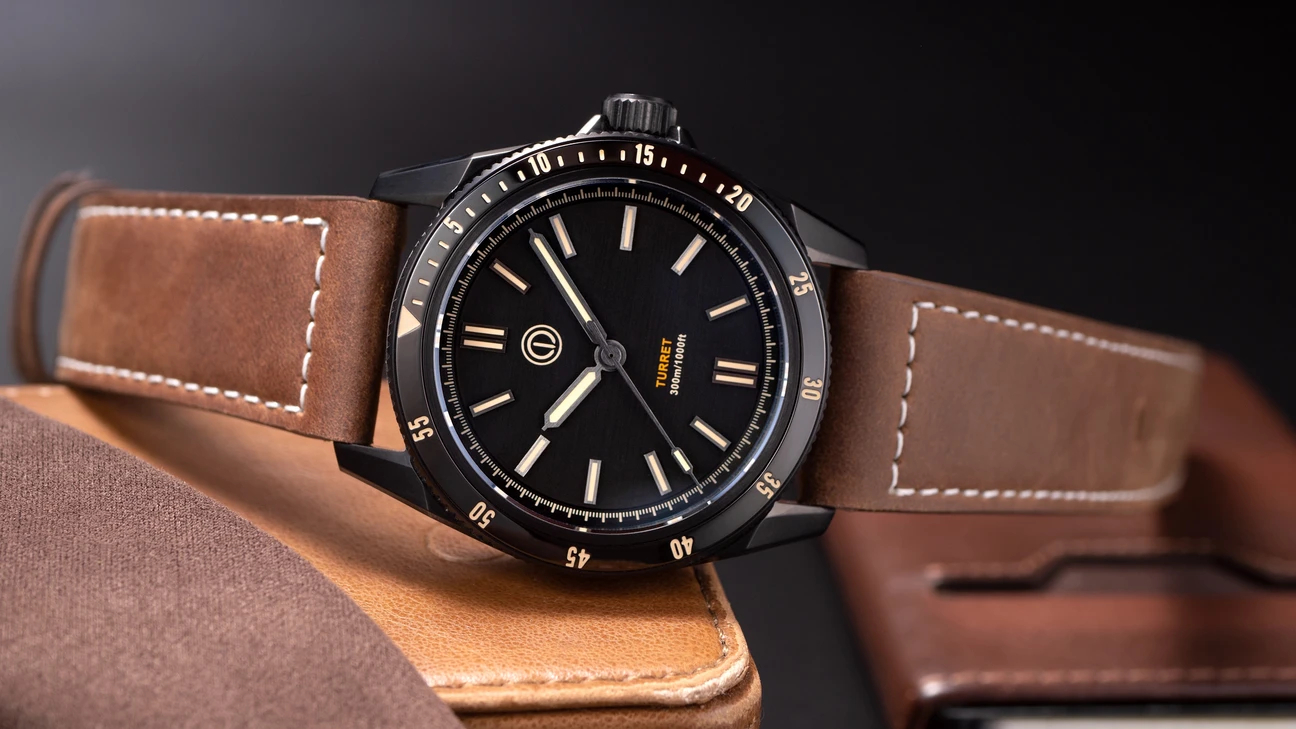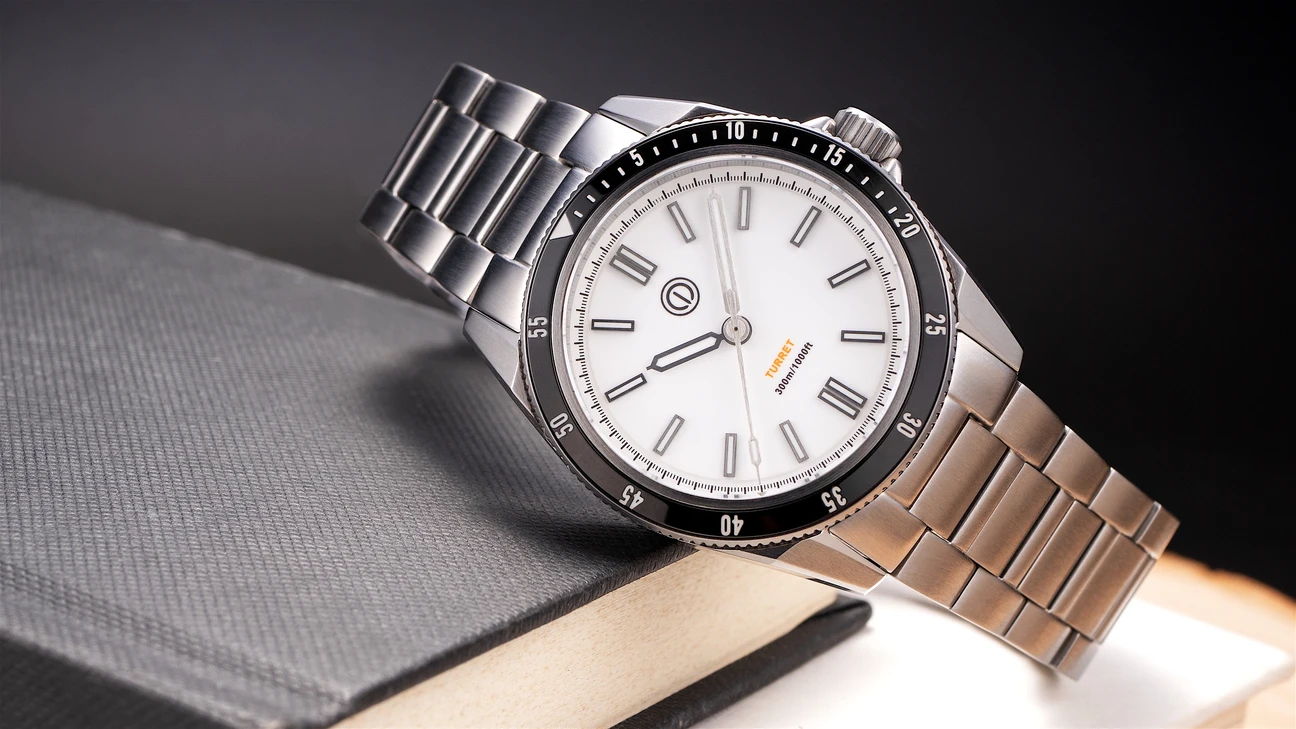 MMI Watches - Introduction
"I am Victor Wee, the founder of MMI Watches. MMI Watches is an independent watch company based in Singapore. MMI stands for Modernization, Modification and Innovation, which are our company's design philosophies and beliefs in watch making.

"Modernization"
Transforming traditional watch making with a modern twist.

"Modification"
Redefine watch making and design.

"Innovation"
Constant injection of new ideas and methods to improve watch design.

TRADITIONAL WATCHES - NON TRADITIONAL DESIGN"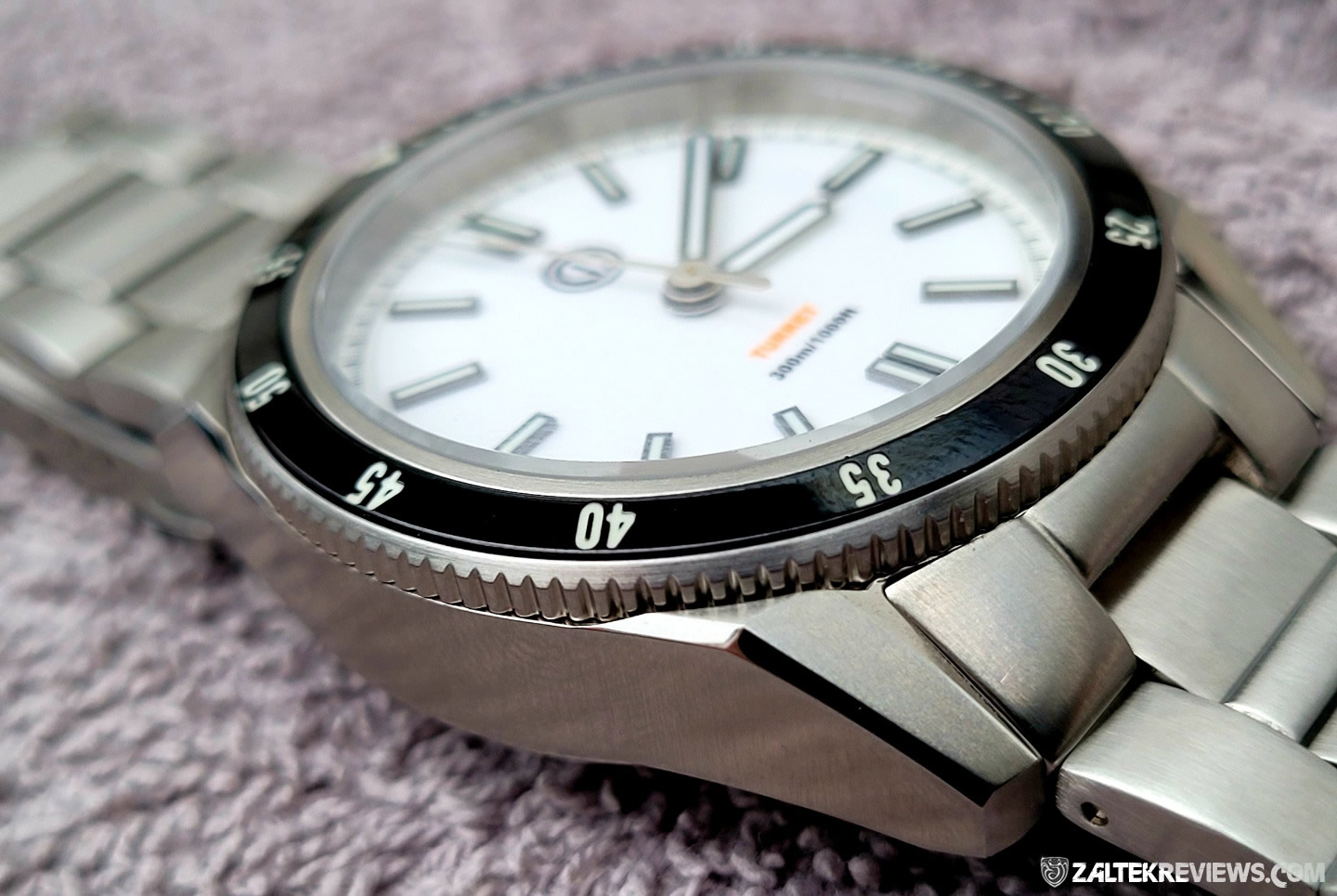 The case of the MMI Turret has a total diameter of 39.8mm. The lug to lug is 46.6mm and the overall thickness, including the 3mm thick flat sapphire crystal, I measured in at 12.9mm. The entire case, caseback, bezel, crown and bracelet are all solid 316L stainless steel. The finishing of the watch is mostly brushed, with the addition of tastefully executed chamfered polished edges that run along the top edge of the case, down over the lugs, as well as across the top of the crown guards. All colourways and versions of the MMI Trench, whether it is the date or no date versions have an impressive water resistance rating of 300m, thanks to the superb build quality and the inclusion of a screw down caseback & crown.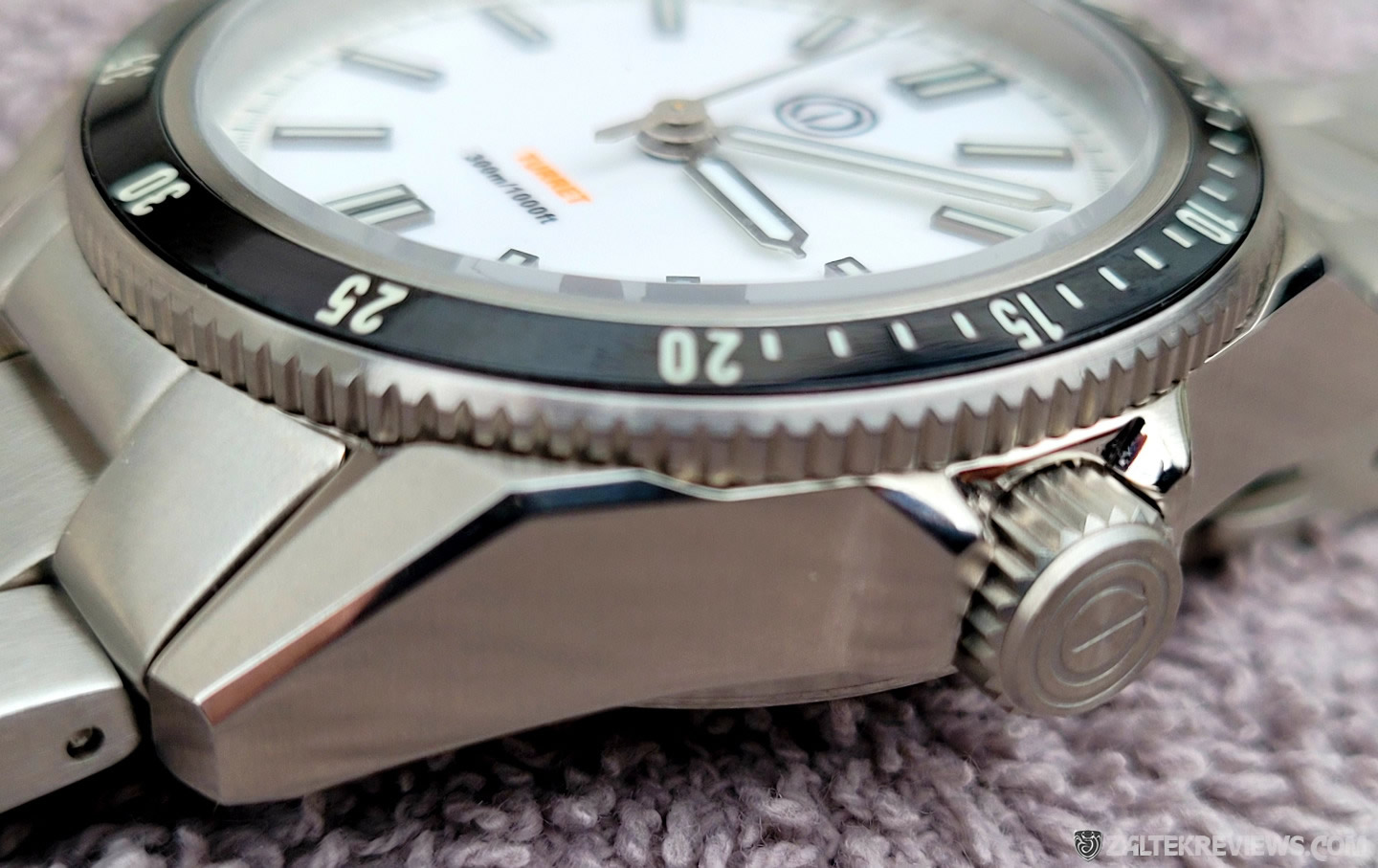 The proportions of the watch are spot on in my opinion, I actually really like the 22mm lug width on a 40mm watch, especially when it's done correctly like this Turret. It fits and conforms to the wrist perfectly too, all down to the fantastic bracelet and the overall lug to lug length of just over 46mm. The signed screwdown crown is very nicely executed, with plenty of grip and zero wobble when in use. There is also a very satisfying little pop as you unscrew the crown. The caseback is clean, with just the MMI logo in the centre, basic specs and a unique serial number etched around the edge.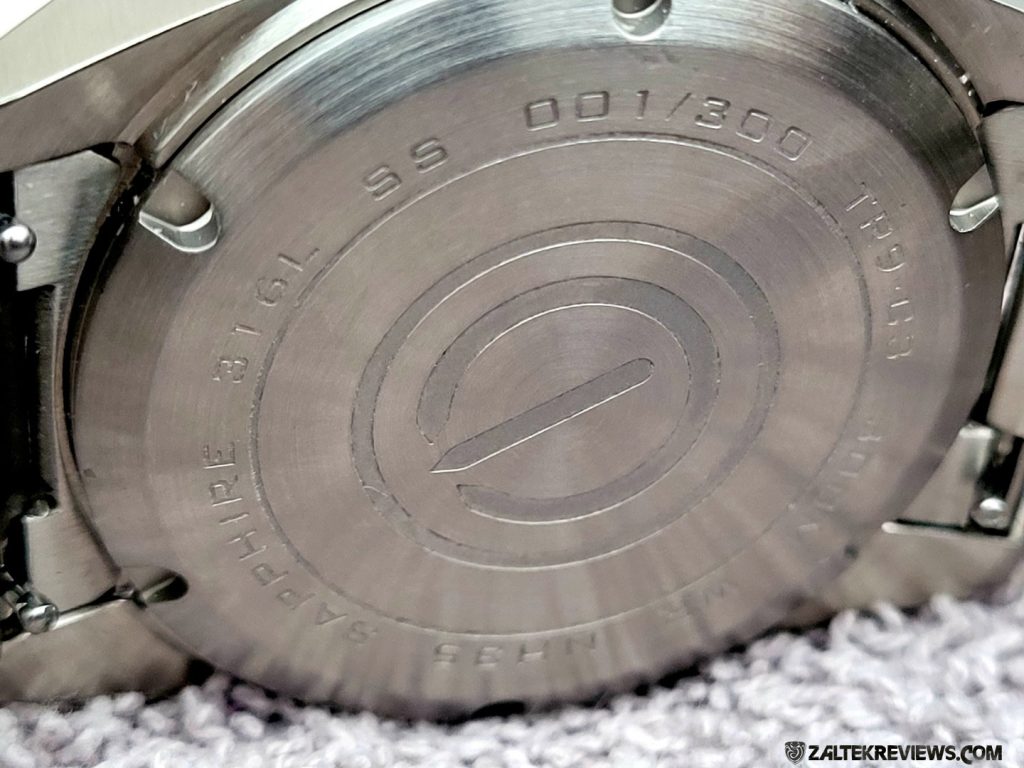 The Turret comes fitted as standard with a 22mm 316L stainless steel bracelet, that oozes quality in my opinion. It has all the bells & whistles that you might expect from a rather premium and well-fitted bracelet, solid links, female end links for immediate articulation, as well as a solid, fully milled, signed clasp. No screw links though, just push pins, which is a wee bit of a shame, however, there's absolutely no issues once sized up, which is obviously a piece of cake to do.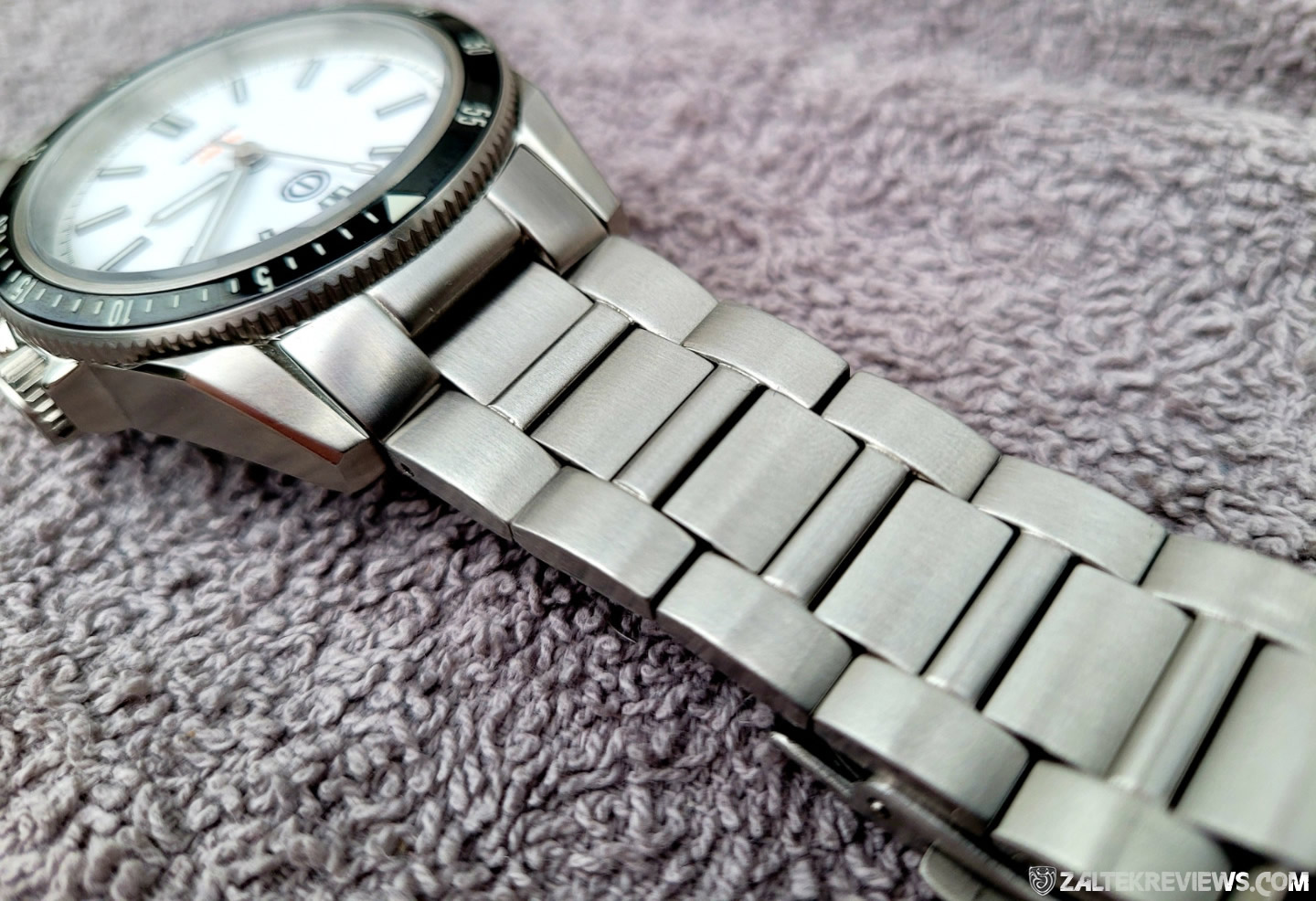 The bracelet itself does have a lovely taper to it, from 22mm at the lugs, down to around 19.5mm at the thinnest most part and back up to just over 21mm at the clasp. Everything said and done, I really like this bracelet, there isn't really much, if anything, I can fault it on. Oh yeah… there are also quick-release pins on the underside. A very nice touch!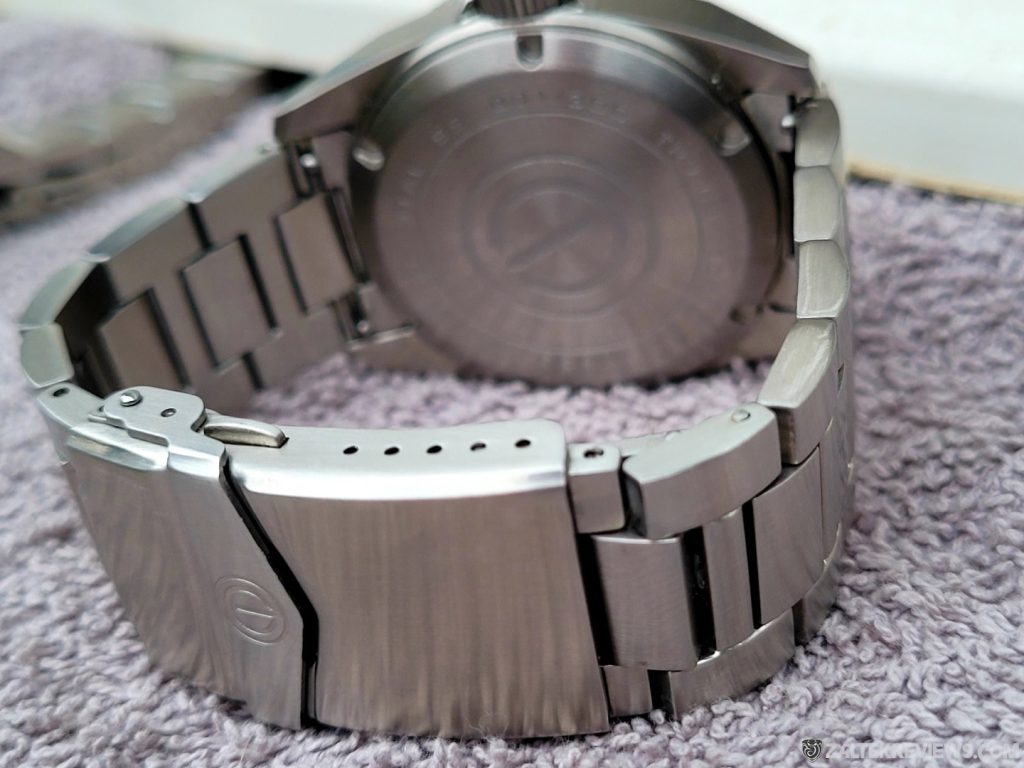 The chosen movement for the base model of the MMI Turret is the Seiko SII NH35 however, there is the option of upgrading the movement to a Swiss made Sellita SW200-1. Every fucker and their dog knows the specification of a NH35 from Seiko, so the Sellita SW200-1 is self-winding, has 26 jewels and the oscillating weight spins up, giving up to a respectable 38hr power reserve. The balance runs at 28,800vph (4Hz) and the movement is hackable. Checking the accuracy after running both MMI Turret's for a good couple of weeks, both on wrist, as well as occassionally in my watch winder, I was very impressed with the results. The white fully lumed MMI Turret showed an average of just +1.2 seconds per day, while the blue (date) version was showing still a very respectable 4.1 seconds per day. Overall, they're both fantastic results!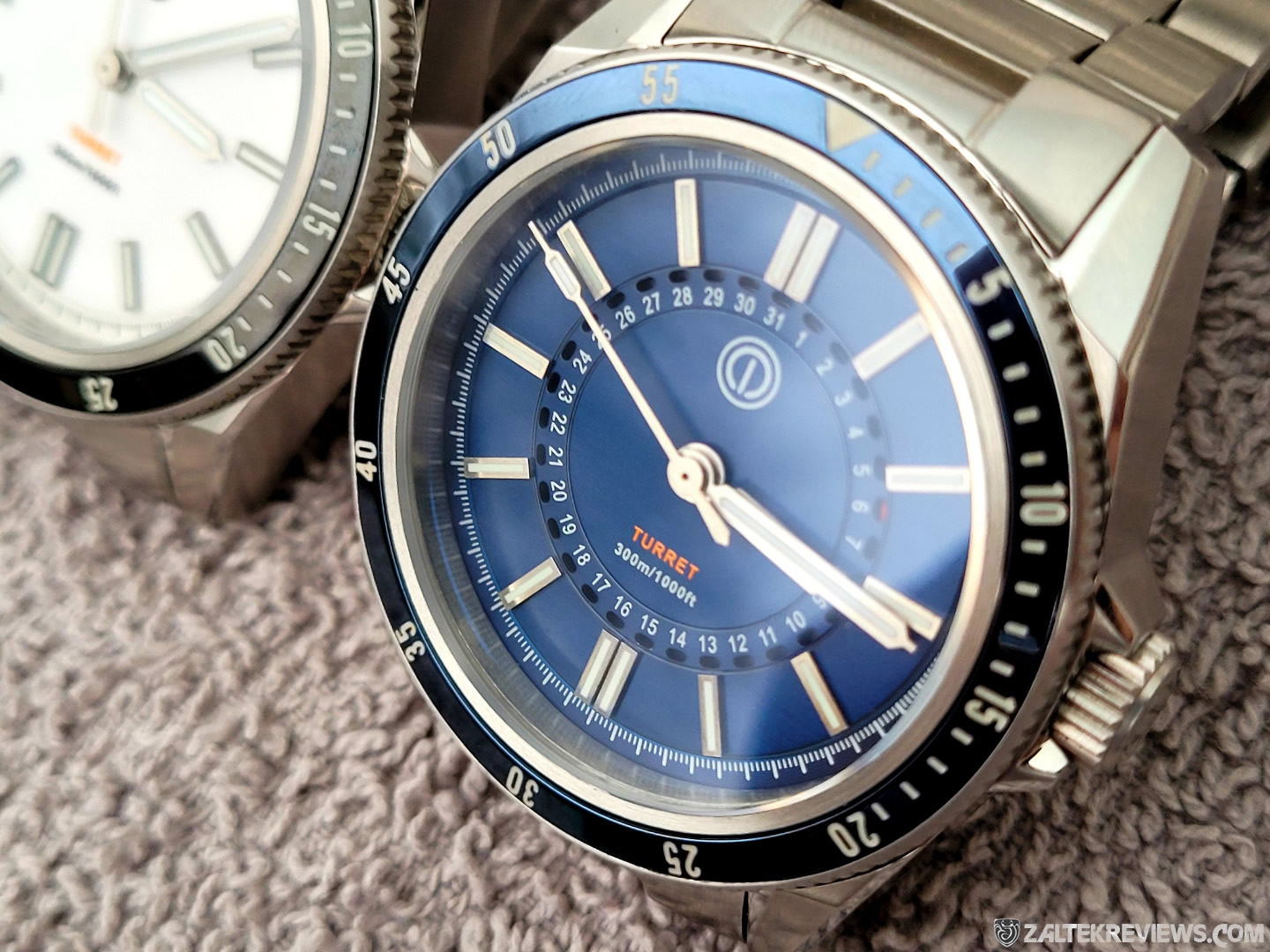 The MMI Turret has a 120 click unidirectional bezel, with a very nice Ion-plated stainless steel insert, which I was rather surprised by, as it is of a very high quality, that certainly looks way better in real life that I had initially expected. The printing on the dial starts with the MMI logo and it's placed at the usual position of just under the 12 o'clock. The model name TURRET is finished in orange, is situated just above the 6 o'clock position, with the depth rating printed just below.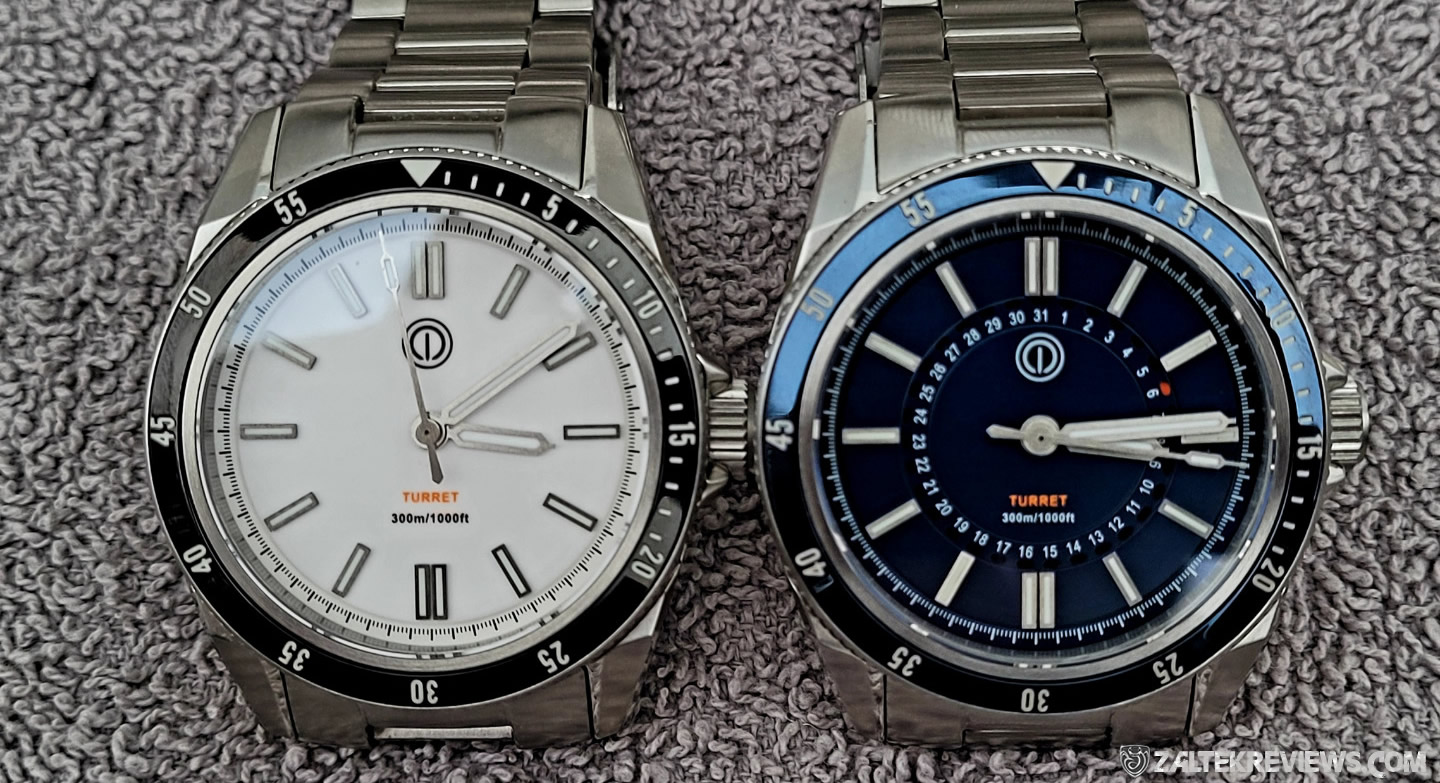 As you can see in the images, the hex style hour and minute hands are very nicely executed, with their perfectly proportionate design with syringe tips enabling just that wee bit more accuracy whilst setting the time. All of the hour markers are applied and are also pumped full of lume. The star of the show though, is the rather unique date complication that's situated in the inner section of the dial. All 31 dates are printed, with a red marker behind it that obviously moves at midnight to show the relevant date.
The red marker though, will be swapped out to orange for all production models, mainly just for enhanced legibility, but with the added bonus of matching the model name colour too. So, do I like this rather unusual approach? I actually do, even if it is different to my usual preference of just a colour-matched date at the 6 o'clock. Kudos to MMI Watches for doing something quite unique, especially when it comes down to a base-spec NH35 powered diver that's on Kickstarter.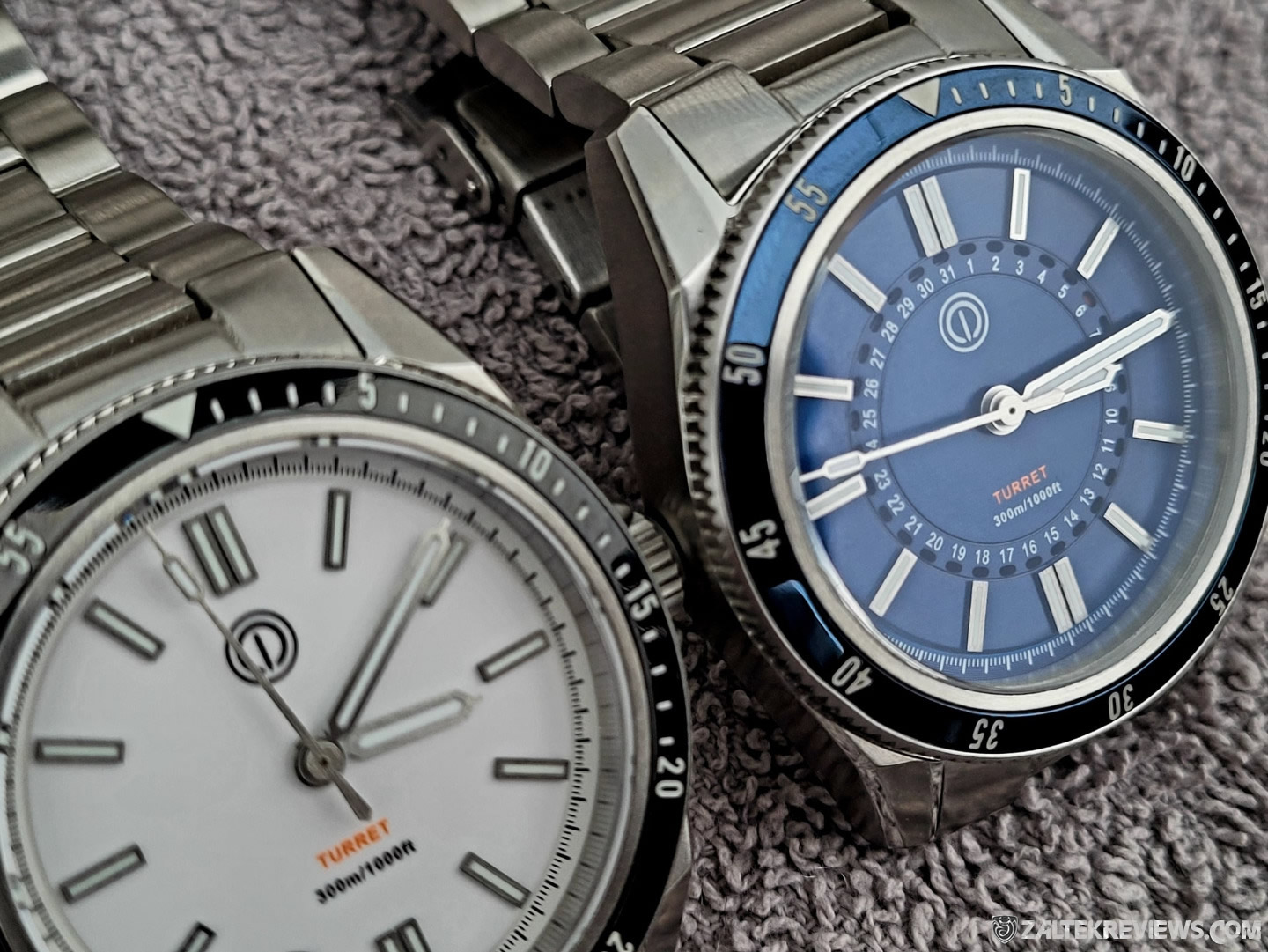 The lume on these MMI Turret's are very nicely executed, on both the bezel insert and hands & hour markers. The lume that's been applied on these prototypes is Swiss SuperLumiNova® C1 Grade A however, only just announced earlier this morning, MMI Watches have stated that the production models will now come with upgraded C1 Grade X1 lume throughout. The full lume dial version will remain as it is now, with plenty layers of Swiss SuperLumiNova® BGW9. So, C1 Grade X1 then? Well it is the best and most expensive you can throw at a watch. Definitely no complaints from me!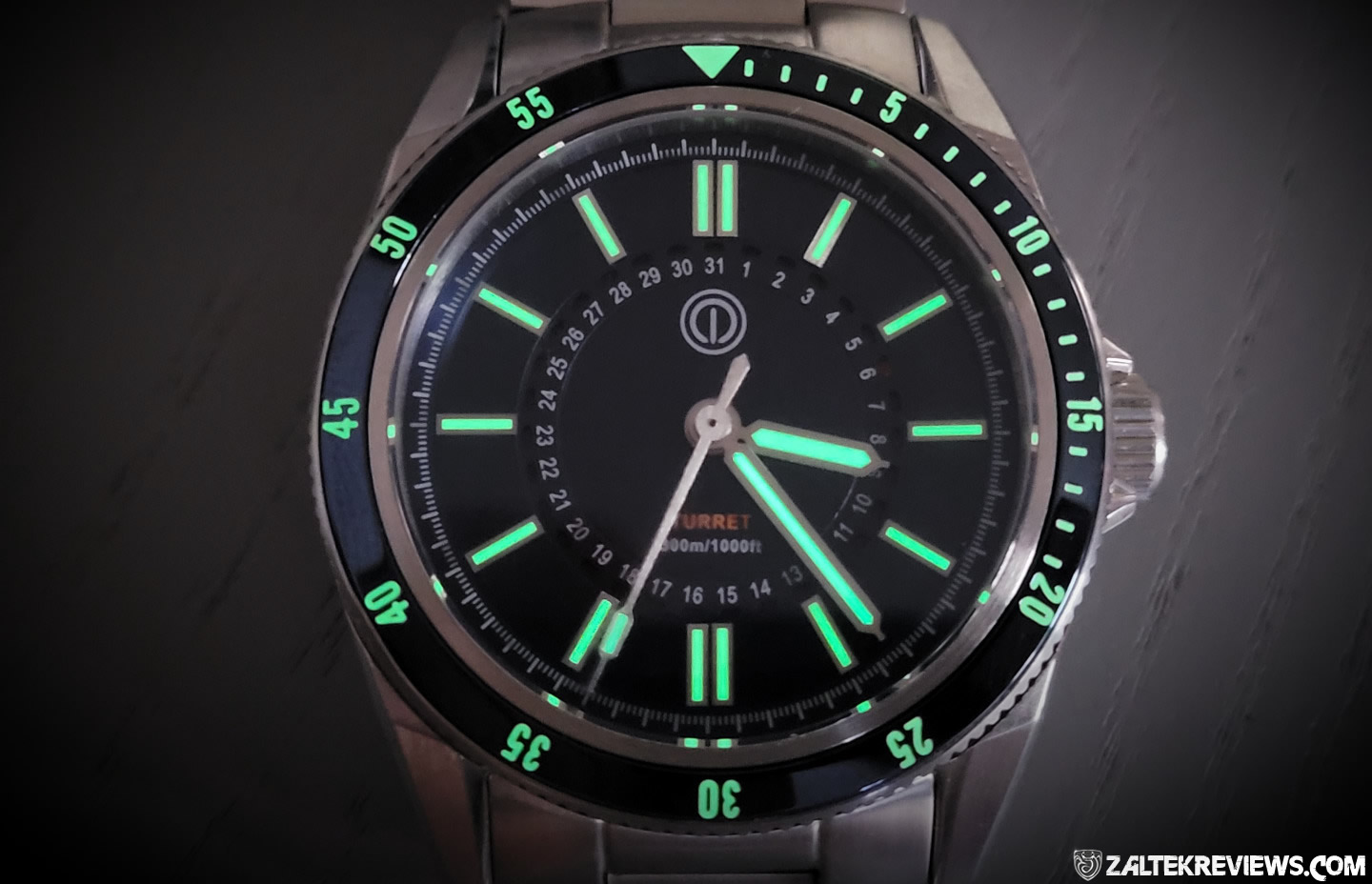 So, down to the conclusion then… Do I like it? YES. Would I recommend it? YES. Will I buy one? FUCK YEAH! I've been a backer since day 1 of their launch on Kickstarter. I actually had these watches here just a couple of days before the launch and I knew immediately that I was going to back it. A few reviewers out there have stated that they think the Turret is out of proportion, due to the 22mm lug width on a 40mm watch and it should have been the smaller 20mm. Utter BOLLOCKS to that I say. It would just wear and appear like every other fuckin' NH35 diver at around that $300 price point. Boring!
I've got to salute MMI Watches for taking their unique approach with their design and specification. If you think I'm maybe talking out of my arse, then let me point you in the direction of the Marc & Sons Elegance Series that comes in at 39.5mm, that too has a 22mm lug width. That watch was awarded Zaltek Reviews' Platinum Award! I rest my case!
Anyway, I'm starting to bump my gums and waffling a ton of shit again… Before I sign off though, if you're thinking about backing the MMI Turret, I would recommend that you did as there's still over a week left of the campaign. What one am I going for? Probably the full lume white dial with date. Why are you still reading this? GO BACK IT YA TIT! 🤣
10/10 - HIGHLY RECOMMENDED!
A massive thanks to Victor at MMI Watches for sending out the Turret for review. Very much appreciated. To view the MMI Watches website, or to join their mailing list, to be informed of new models etc, visit
mmiwatches.com
.
It takes me a fair amount of work (and time) to do these reviews, so if you feel like supporting Zaltek Reviews to help towards my running costs, or even if you feel like just buying me a coffee, then please donate using the PayPal button or QR code below. Unfortunately, 97% of my viewers/readers just scroll on by this section. If you feel like that I've given you maybe just a few quids worth of knowledge and/or entertainment, then please take just a couple of minutes of your time to donate. Thanks very much, Will Duncan – Zaltek Reviews.