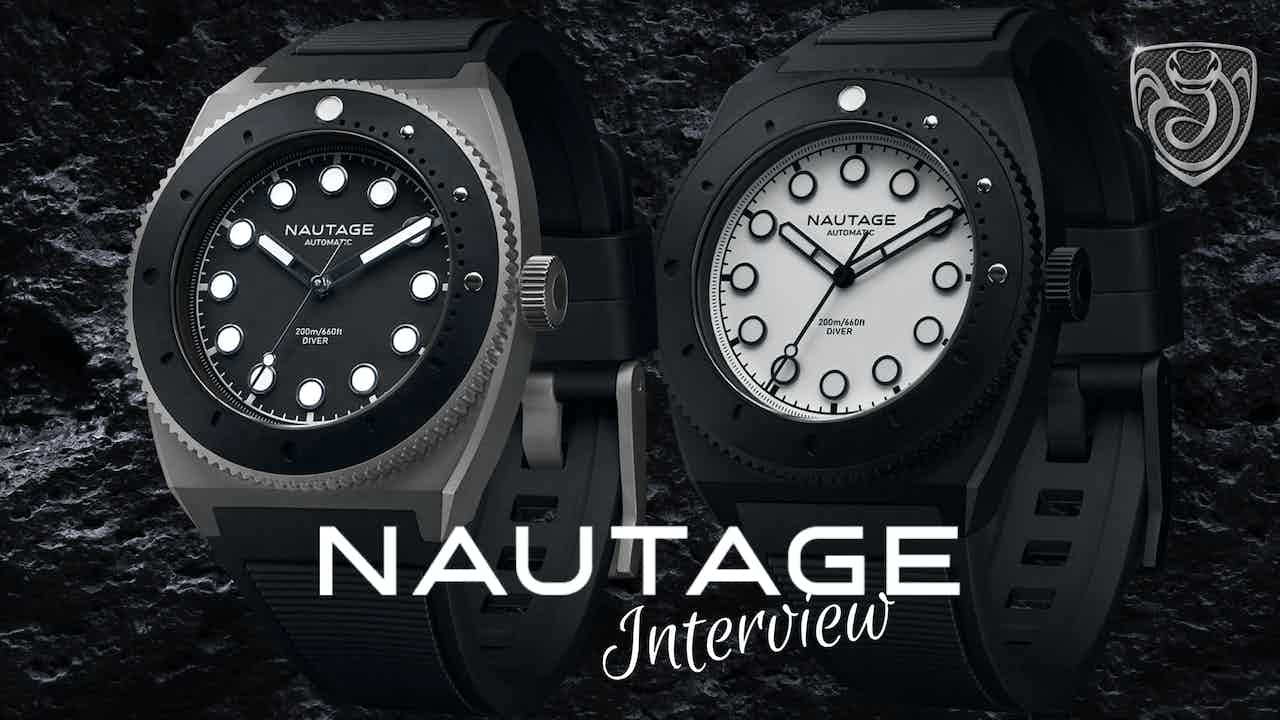 Brand: Nautage Watches | Owner:

Christian Schjøll

&

Allan Junge-Jensen



Nautage is a Danish-owned family business consisting of Allan Junge Jensen and Christian Schjøll. 2 brothers who in 2019 decided to create a Danish watch brand with a view to design, price and quality at the highest level. A brand that communicates their ideologies and dreams.Allan's and Christian's skills match perfectly. Allan as the company's CEO and main sponsor with a background in startup companies such as
Boozt.com
etc. Christian as a designer and creative communicator with extensive knowledge of collaboration in international projects from the architecture industry. With a passion for watches and design, they decided to create a new interpretation of a classic diving watch. After 2.5 years of development and intense work, they arrived at what is today the Nautage Diver mk-1. The start of an adventure began and the 2 entrepreneurs have an exciting road ahead of them, with several watches already in the pipeline. A field watch and a chronograph and several new strap solutions.
1. How did you first get into making watches?
Ever since he was young and a student at the school of architecture, Christian has played with the idea of a watch. The contrast and the large scale difference between architecture and watch design was a big challenge. Clean lines and an almost graphic approach to the design became a natural expression Christian could relate to. It turned out many years later that both Allan and Christian shared the same passion for watches and at a family gathering they decided to create a watch brand together, which is now known as Nautage.
2. Do you have a "normal job" or is this your full-time passion?
Besides Nautage, Christian works as a visual artist in his own company named SCHJØLL IMAGES:
www.scholl.dk
. He is also working together with a good friend and architect "Bo Bundensen" in developing a house project called "FOLKEHUS"
www.folkehus.com
. Allan works with strategic planning and management at a large Danish clothing company.
3. What do you like best about owning your own micro brand?
Christian loves designing and developing the watches, but the day-to-day operations are equally exciting. To see an idea we have created grow from nothing and materialize is amazing and totally worth it.
4. Which of your watches and/or straps is your favorite? Are you also a watch enthusiast of other brands?
Christian has an old vintage Omega from the 70s which currently is his favorite. He also has a few micro brands. Some were sold and some he still has. My favorite watch is a Nautage Diver which I wear daily. Simply the best watch I have. Period. Allan equally has other watches, among them a Rolex submariner, but now only wears a Nautage Diver as well, and is seriously considering selling the Rolex.
5. What advice would you offer someone that was interested in creating their own brand of watches?
Come up with a unique design and never give up.
6. What do you think really sets your watches apart from others?
Nautage Diver is unique in many ways. The design has its own design language. The clean lines that make everything come together. The strap that is specially integrated with the case. The case back is screwed into the watch case. The clean dial and the beautiful bezel with the 3 silver dots. Very different from what you normally see, especially with divers.
7. What are some things that you wish everyone knew about you and your work?
We are dedicated to this, because it is our passion. We always try to reach the highest bar. In 5 years, we are convinced Nautage will be in the top 10 of best microbrand watches. That at least is one of our ambitions.
8. What future plans do you have for your brand?
We will hopefully in the next year or so release a new watch, either a Field watch or a chronograph. There are at least 2 new designs on the way that fit into our strap series. We are also developing a steel bracelet, a nylon/velcro strap and a canvas strap.
9. As you have developed your watch brand, what has been the biggest surprise so far?
The incredibly good feedback from the Facebook groups and our customers. We are very happy and proud of it. It's absolutely incredible.
10. I see your watches were influenced by Danish design tradition. How did this impact the final design?
I think it is mostly the clean lines on the watch that characterize the Danish design tradition. And then with the fact that we are Danish and that I (Christian) have studied at the Royal Danish Academy of Fine Arts.
11. I see Nautage Watches is not only a bold watch brand, but also a lifestyle brand, with a goal to produce a stylishly designed dive watch that journeys forward, while staying true to the modern simplicity of a timeless classic. How successful do you think you were in this endeavor?
Yes, that is a good question. That whole story was produced for our kickstarter campaign. I think that as time will go by, it will fade a bit into the background and the focus will be more on our watches and products and their specifications. The whole lifestyle brand will probably be reflected in the various watches, and not reflected as much as now in our communication.
12. How many watches per year do you typically sell?
We don't know yet as we have only been selling our watches for less than a year. However, we plan to sell at least 400 watches this year, and with the current demand we are confident we will reach our goal. Next year we aim to double this figure and the next year again, etc., etc.
13. What is the history or backstory to the Nautage name?
OMG. The name. I could not sleep for days thinking about names. Very hard times. About the name Nautage. It comes from "naut". An explorer. And "age". Something to do with time. So it's an explorer in time. Hope it makes sense.
Bonus Question- What is a question I did not ask that you wish I would've asked, along with the answer?
We are super happy to share some insights about our brand. Thank you so much.
Please visit our site and join our newsletter. Right now, we have a 10% discount when signing up, free global shipping and a free strap of your choice.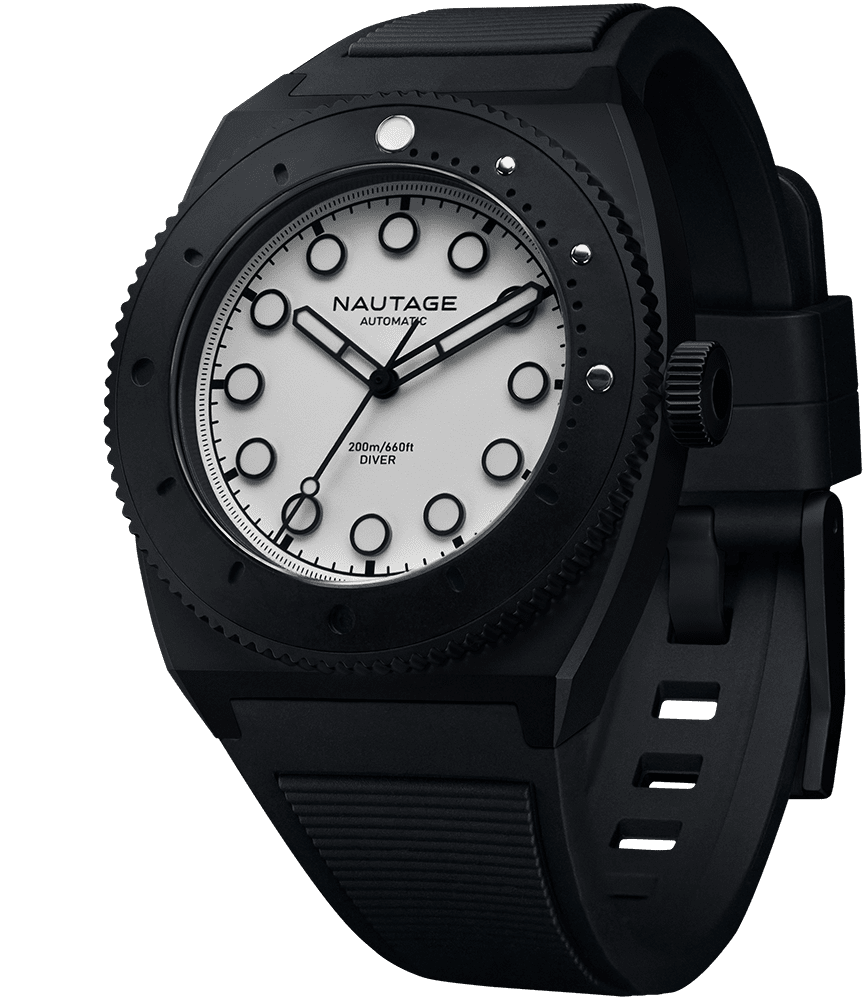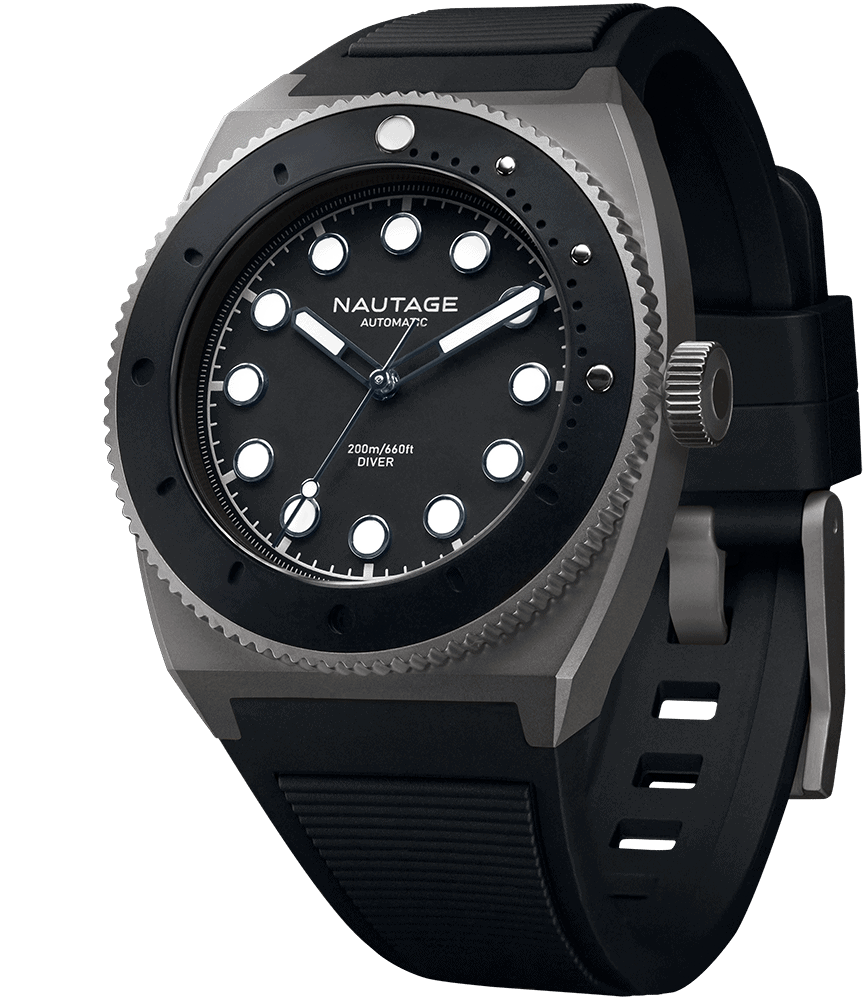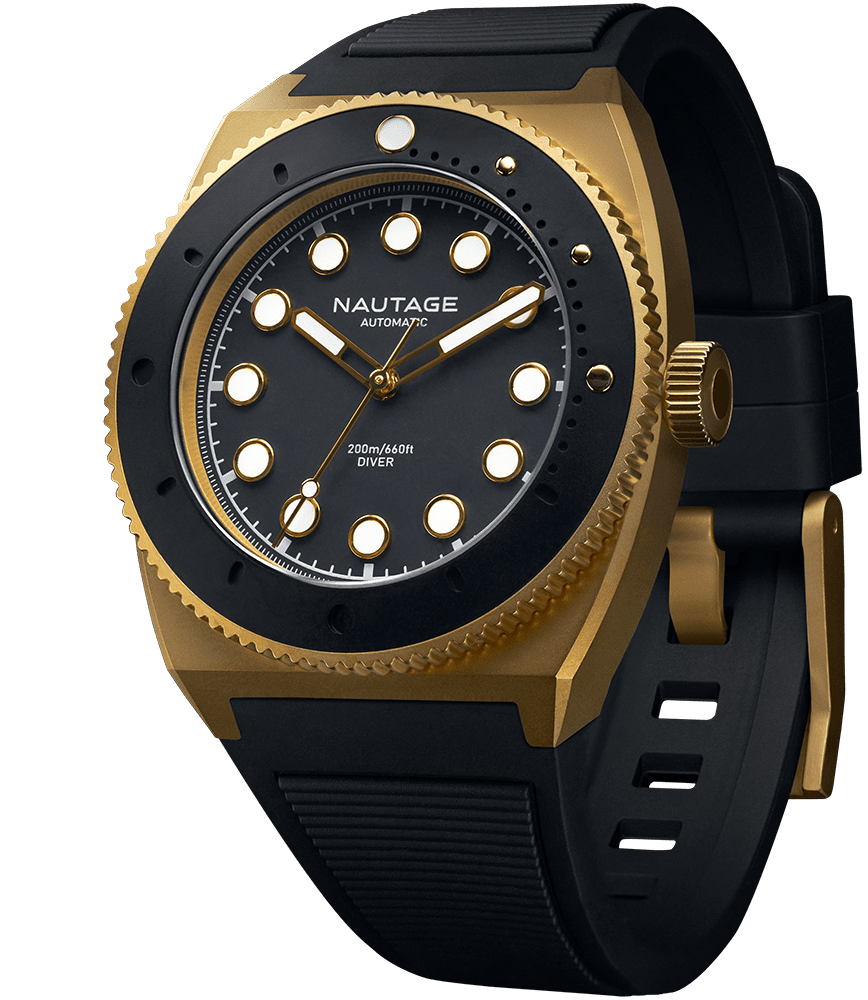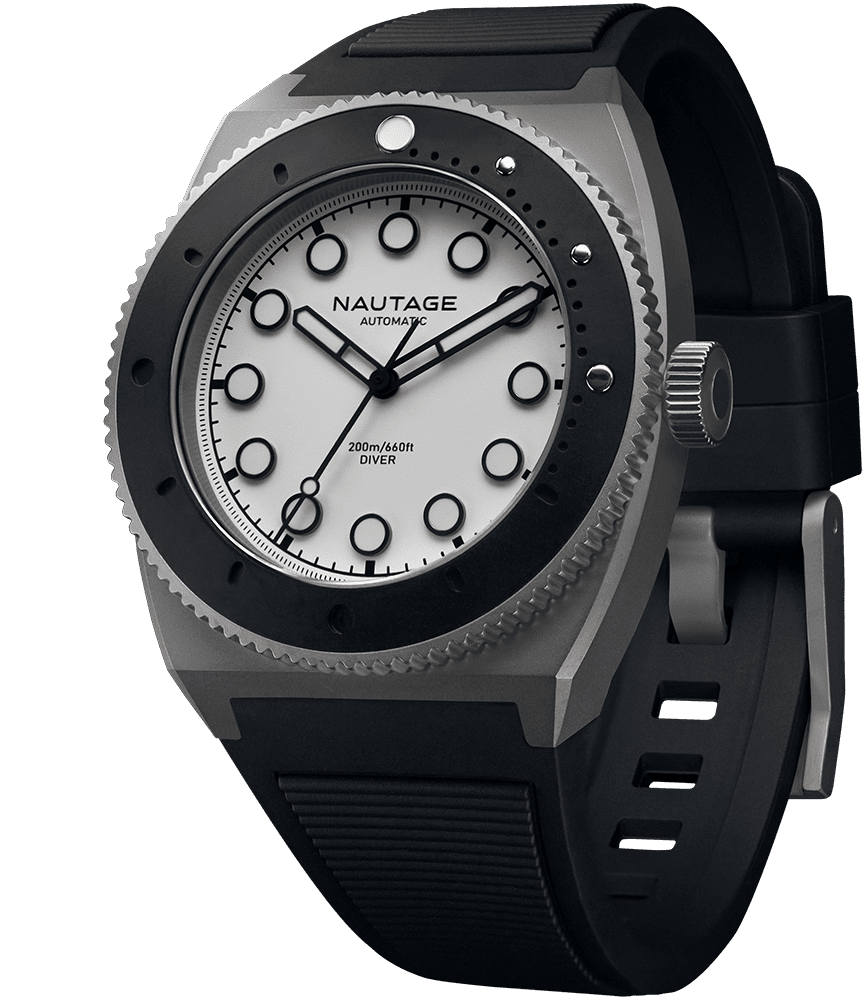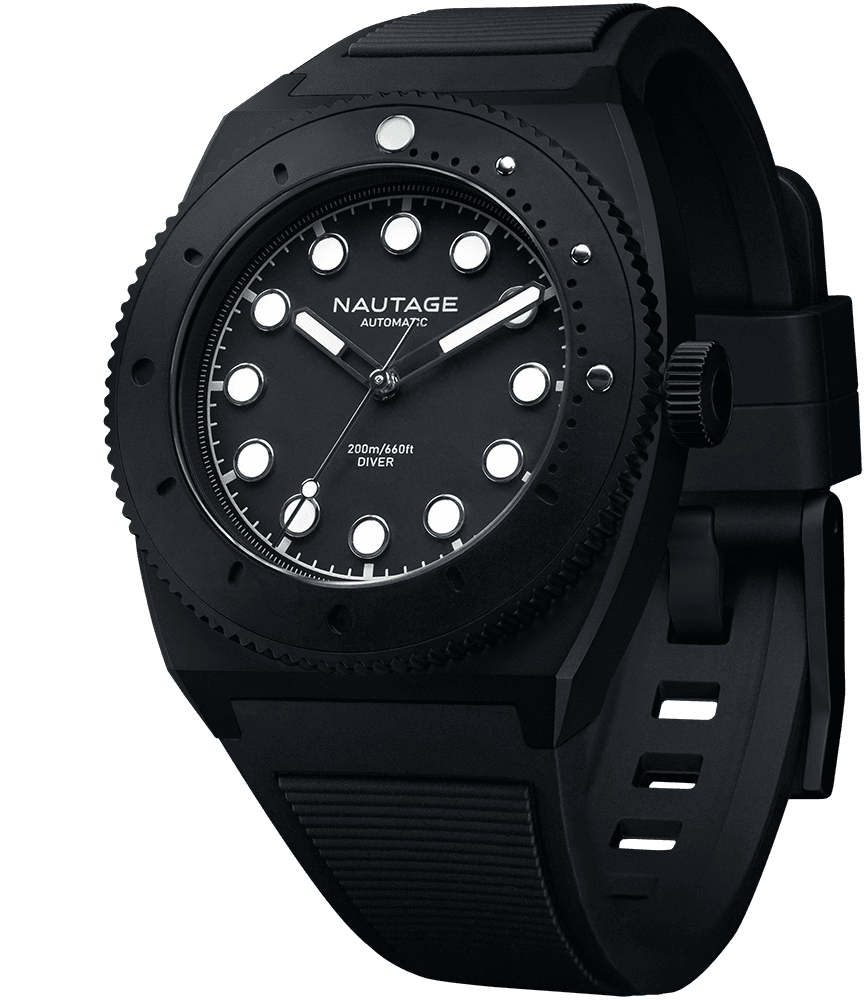 Michael Pearson Interview, Zodiac Watches
It takes a fair amount of work (and time) to do these reviews, so if you feel like supporting Zaltek Reviews to help towards my running costs, or even if you feel like just buying me a coffee, then please donate using the PayPal button or QR code below. Unfortunately, 97% of my viewers/readers just scroll on by this section. If you feel like that I've given you maybe just a few quids worth of knowledge and/or entertainment, then please take just a couple of minutes of your time to kindly donate. Thanks very much, Will Duncan, Editor.