Manufacturer: Christopher Ward | Price: £695 GBP (£795 on Stainless Steel Bracelet)
Introducing the brand new Christopher Ward C60 Trident Pro 600 Mk3. Ten years after the first Trident was introduced, Christopher Ward has finally released its latest version, the Mk3. The new C60 Trident Pro 600 Mk3 has been totally redesigned & upgraded from the outgoing Mk2. From the case to the dial & hands, right through to the crown & ceramic bezel, as well as huge improvements to the lume. This new version of the highly successful Trident line now comes in three different size options! 38mm, 40mm & 42mm. The C60 Trident Pro 600 Mk3 unleashes a whole new level to the meaning of attention to detail!
Specifications
Dimensions: Case Diameter – 40mm, Thickness – 13.2mm, Lug to Lug Length – 47.7mm, Lug Width – 20mm
Movement: Sellita SW200-1 Automatic, 28,800vph (4Hz), Hackable, Self Winding, 38hr Power Reserve
Case Material: Brushed 316L Stainless Steel with Polished Accents
Weight: 187g on Bracelet     Extras: Nil
Bracelet: 316L Stainless Steel Bracelet
Crystal: Double Domed Sapphire, AR Coating 
Bezel: 120 Click Unidirectional Zirconia Ceramic, Fully Lumed
Water Resistance: 60ATM / 600m / 2000ft
Lume: Swiss Super Luminova® Grade X1 GL C1
Crown: Signed, Screw Down      Caseback: Screw Down, Deeply Stamped Trident Logo
Warranty: 5 Years (60 Day Free Returns)    Where to Buy: christopherward.co.uk
Options: Sizes – 38mm / 40mm / 42mm | Colours – Black / Black & Red / Black & White / Blue
Delivery of the C60 Trident Pro 600 Mk3 took one working day to arrive here in Scotland from Christopher Wards' base in London. Christopher Ward also offer free worldwide delivery and free 60 day returns with their industry leading
60|60 Guarantee
. Their new eco-packaging is outstanding and has a very premium look & feel. I actually prefer this to their older, more traditional style watch box & packaging.
The box itself is extremely well made and the all-round unboxing experience was fantastic. Upon opening the packaging I actually heard myself say, "oooooo" and "f**kin' hell, check that out!" quite a lot
. That says a lot for me. Packaging doesn't usually excite me.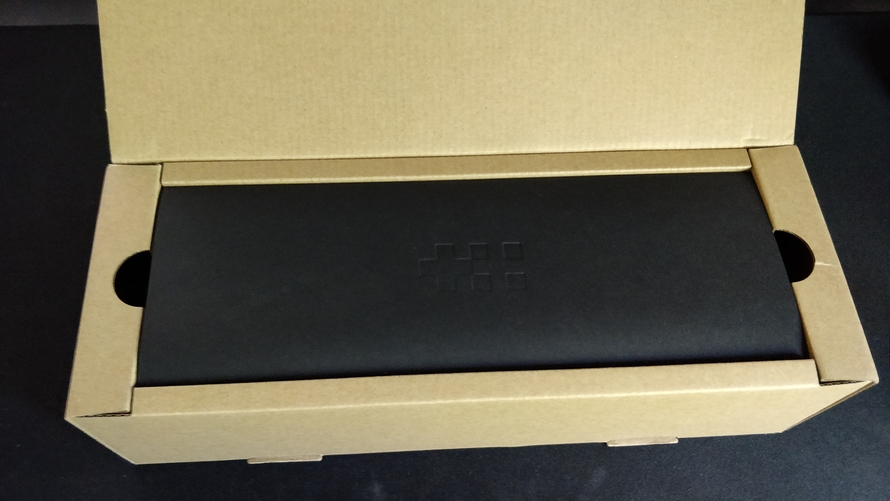 The Christopher Ward C60 Trident Pro 600 Mk3 is available in three different size options this time around, 38mm, 40mm & 42mm, so no matter what your wrist size, there is a Mk3 Trident for you! You might notice a theme here, if you've read my other reviews as I've settled on the 40mm version. The case itself is mainly brushed with rather nice looking polished accents along the edge of the case, crown guards and down the edge of the lugs.
The lugs themselves are not drilled, which isn't important, as every strap option available is quick release, including the stainless steel bracelet! (More on that later). The caseback sports a deep stamped trident logo with the usual highlights of the specs engraved around the edge.  I have to say, when you see this caseback in the flesh you can't do anything but stare at it, it's gorgeous! The attention to detail is outstanding. By far, the best caseback that I've ever seen, bar none!
The case, caseback, bezel and crown are all stainless steel of the usual marine grade 316L variety. The overall height of the case, with the inclusion of the sapphire crystal I measured at 13.2mm, with the lug to lug being 47.7mm on this 40mm version of the Mk3 Trident. The signed crown, with the deep stamped twin-flag logo is at the 3 o'clock position. The crown, having one of the most smooth actions I've ever had the pleasure of using. "Smooth like butter", as some might say.
Stainless Steel Bracelet / Hybrid Strap
The Mk3 Trident has two different strap options, a 20mm stainless steel bracelet or a hybrid cordura & rubber strap (22mm on the 42mm version). The stainless steel bracelet works out at £100 more expensive over the hybrid strap. I ordered both when picking out the Mk3 version that I wanted for the sole purpose of making the comparison for this review. See how good I am to you guys? 
Let's start with the hybrid strap. Christopher Wards' first attempt at these 'hybrid' waterproof straps are made of two materials, cordura, a high strength textile with rubber on the underside. They are very well made, however, for my 7″ wrist they're just a bit too long at 130/80mm. Due to the length you get that hideous "dangleberry" type flippety-flap once it's fitted to your wrist. I personally can't stand that. It's not specific to Christopher Ward straps either, it's the same from the majority of brands and why I usually order custom straps or
Erika's Originals
MN
™
straps for the majority of my watches.
Right then, onwards to the optional stainless steel bracelet. As previously mentioned, it costs an additional £100 over the hybrid strap when ordering the watch, and to be honest with you, for what you get, it's an absolute bargain compared to other companies, like Sinn or Oris for example.
Looking at the Christopher Ward bracelet, it is made from 316L stainless steel, has everything you'd expect from a luxury watch brand, solid end-links, milled clasp with a much improved system on the clasp for easy adjustments.. Oh yeah, it also has a very nice quick release mechanism on the end links for swapping out the bracelet for another strap. No more shouting and screaming at your Bergeon tool!
The overall fit & finish is fantastic! It's definitely the best I've seen on any watch under £1000. In fact, it's probably the best I've seen on any watch under £2000, only being slightly bested by the bracelet fitted on a
Monta Triumph
. However, the Monta does cost practically twice as much as the Trident Pro 600 Mk3. The bracelet and the way it fits up to the actual watch head is perfect being both very tight and snug and the brushing actually matches the watch, unlike some other brands I could mention. I'm looking at you Seiko!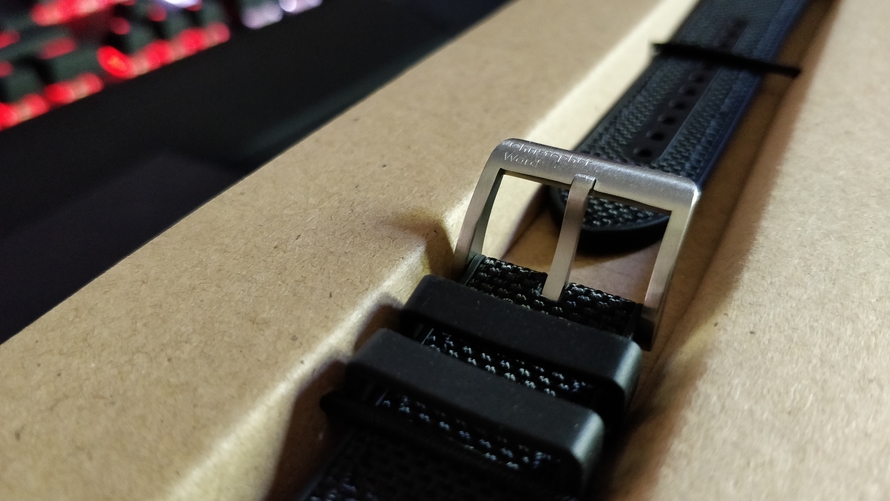 The chosen movement for the Pro 600 Mk3 is the Sellita SW200-1 automatic. A premium calibre that is a 28,800vph, 4Hz smooth sweep, 26 jewel movement with self winding and of course is hackable. Checking the accuracy after running the Mk3 Trident for over a week, mainly on my wrist and occasionally in my watch winder, I was more than happy with the accuracy, with it showing an average of +2.7 seconds per day.  Lovely-Jubbly!
The movement has an anti-shock system that will protect its inner workings during a ton of different activities and impacts. The movement also has a 38 hour power reserve meaning a fully wound Mk3 will last for almost 2 days while off the wrist. Why you'd want to take it off your wrist beats me though. I have loads of watches and this Christopher Ward has barely left my wrist since it arrived.
The rotor on the movement has also received a Colimaçoné finish and has been engraved with the Christopher Ward twin flag logo. Not that you'll see it. I'm certainly not taking the back off mine! I will say though, the Sellita SW200 movement is by far my favourite compared to competitors. It's very accurate from my experience, very quiet, reliable and easy enough to get serviced when the need arrives.
The Mk3 has a 120 click unidirectional bezel with a fully lumed ceramic insert. It is of fantastic quality with everything lining up perfectly. The bezel action is absolutely top notch with absolutely no backplay.
The dial itself has very neatly applied indices with tons of lume as do the minute and hour hands. The text showing the word automatic with the depth rating of 600m underneath and the words Swiss Made at 6 o'clock are superbly done. The Christopher Ward logo is also very neatly done as is the date complication window at 3 o'clock featuring a matching black background with white numbering. This is the way it should always be done unless of course the watch has a white dial.
The black version that I have here, sports a very stealthy looking dial. It has zero sunburst or any other effects applied to the dial. In my opinion, it gives the dial a very premium look, almost like the 2017 version of the Omega Seamaster Pro Ceramic. Additionally, the indices are quite tall (which is good) and are pumped full of lume. The hour, minute and second hand also have a very generous amount of lume applied to them. Talking of the second hand, one of my favourite parts of the watch, is that trident shaped counter-balance. I love that.
When I first saw drawings in the Christopher Ward Loupe magazine of the proposed changes to the dial over the Mk2, I thought, "F**K, they've ruined it!" However, actually seeing the watch once it was released and when it finally arrived I needn't have worried. It's a HUGE upgrade over my previous Mk2. I initially wasn't quite sure about the hour hand thinking it was way too fat and dumpy (my ex-wife has finally made an appearance in my reviews). 
Joking aside, the hour hand is very nice and I think it suits the general aesthetic of the watch perfectly. As for the logo at 9 that everyone keeps banging on about, I don't see what the problem is, it doesn't bother me at all. If anything, it makes the watch unique and you'll instantly know it when you see another Christopher Ward watch. I understand that people say it makes the dial look unbalanced, but as I said previously, it doesn't bother me in the slightest. Maybe it's Christopher Wards' definition of brand recognition and don't want to change it? Who knows, only time will tell if they ever change it.
I didn't think it was possible to get this level of fit & finish for under £1,000. Christopher Ward has proved me wrong! Having owned quite a few Christopher Ward watches over the years, I can honestly say this is by far their best to date, surpassing their Mk2 Trident by miles! An absolutely fantastic watch that ticks all the boxes for what I look for in a watch. Not only with specifications but also aesthetically.
There was a ton of hype and teasers before the release of this new version of the Mk3. Personally I could have done without that. The majority of the teasers that I saw were of the
C60 Trident Elite 1000
. Bit of a wasted opportunity in my opinion considering it's a limited edition watch with a run of just 300. Even after the release date, the majority of reviews that I watched on YouTube of the Mk3 were mostly of the Elite 1000. This wasn't helpful to me at all and I'm sure others felt the same, as I / we had no intention of getting the Elite 1000. Not only were the aesthetics (blue & orange) not for me, neither was the price of one of these limited edition watches. All I wanted to see was the entry level C60 Trident Pro Mk3. Anyway, enough of that… I'm sure Christopher Ward know what they're doing when it comes to trying to promote their upcoming new line of watches.
Mini-rant over! Back to this review… Christopher Ward should definitely be applauded for making another version of their hugely popular Trident line, but this time round it's available in three different size options. No more thinking that the Mk2 38mm is too small or the 43mm version was too big. This new version comes with an original design, beautiful fit & finish. I wholeheartedly, 100%, recommend the C60 Trident Pro 600 Mk3. It is without doubt, absolutely stunning!
10/10 HIGHLY RECOMMENDED

Thank you very much to Helen McCall & Chris Batchelor from Christopher Ward for dealing with my never ending emails and of course for sending out the Mk3 so promptly. Excellent service as always.