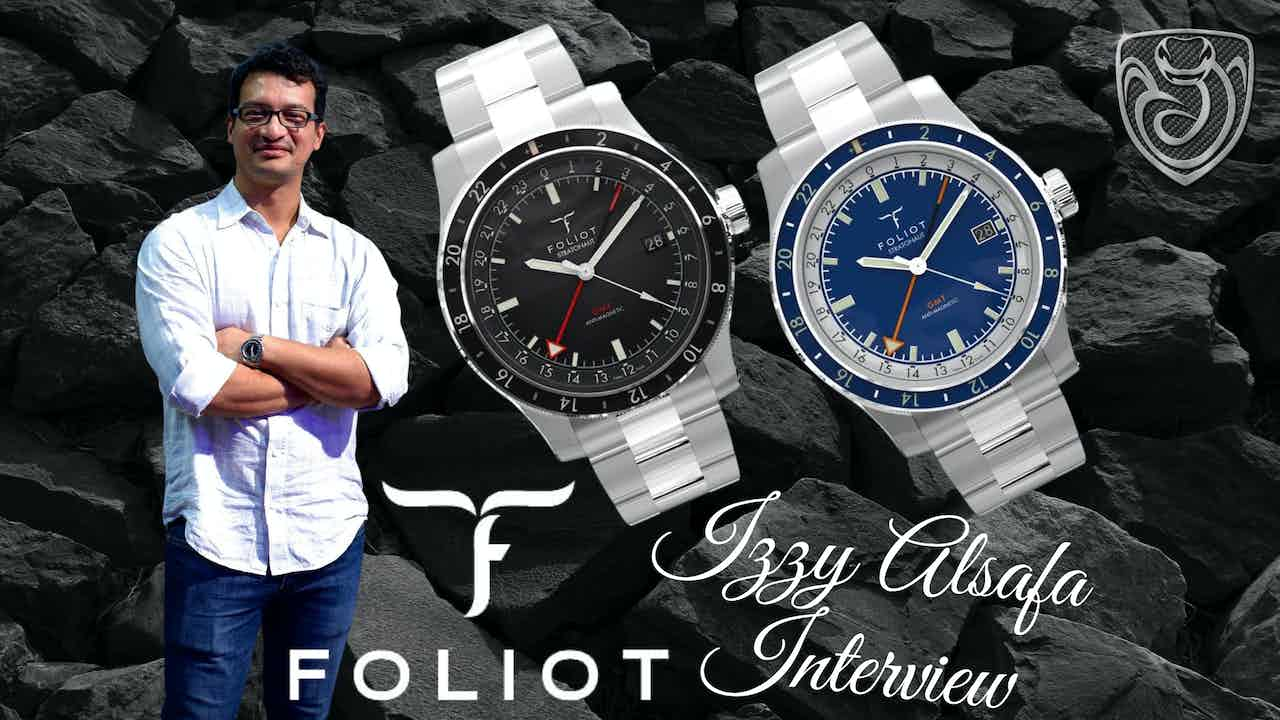 Can you please provide a bio to you and your company, as you'd like to be introduced?
1. How did you first get into making watches?
I have been fascinated by watches since I was a child. I am not a big collector as I used to be. I still go to collector meetups like RedBar and such, but, I get more enjoyment out of studying and appreciating movements and complications and designs. I took watchmaking classes at the Horological Society of New York, and I do service and tinker with my own watches, but, I do not personally service watches for others.
2. Do you have a "normal job" or is this your full-time passion?
I am a full time software developer and a full time owner of my own microbrand, FOLIOT (pronounced /fo'lio/). I don't get much sleep.
3. What do you like best about owning your own micro brand?
I have always wanted to start my own watch company as I felt that I had something to say; something different; something original that could be recognized as my own design. I have an engineering brain, and my designs are always based upon form following function. That doesn't necessarily mean that a watch has to look awful to fulfill a functionality. There is a happy medium for both.
4. Which of your watches and/or straps is your favorite? Are you also a watch enthusiast of other brands?
I currently have one collection of watches, the
Stratonaut GMT
is the first complication in that collection. So, all of the variations in that collection are my favorite. Although, the all black dial version is close to my heart because that was the first design I sketched for it and only 50 of them have been produced.
5. What advice would you offer someone that was interested in creating their own brand of watches?
On top of the vision, you have to have the tenacity and drive to see it through. It is very easy to get discouraged, but knowing how to pivot and attack a problem from different sides is key. Do not compromise on your vision.
6. What do you think really sets your watches apart from others?
I take the term "You Only Live Once" to heart and try to live my life to the fullest. I am a big adventurer and my watches reflect that part of my personality. I love sporty go anywhere watches and the design language speaks to that. You can dress it up or down depending on the occasion and it'll feel at home on your wrist. In my debut watch, the
Stratonaut GMT
, the design of the bezel and the GMT hand enhances the readability and functionality of a GMT travel watch.
– The bezel has a +/- indicator which helps the user turn the bezel in the right direction to adjust the timezone, which is usually GMT + or – an offset.
– The GMT mirror hand helps those who are not used to GMT watches and have a hard time mentally converting 24 hours into 12 hour representation. So, when the GMT hand is pointing to 13:00 hour or above, you can look at the mirror end of the GMT hand to see the 12 hour representation.
7. What are some things that you wish everyone knew about you and your work?
One of the goals of my brand is to provide the best quality at reasonable price. I feel that I've achieved that goal. So, when people look at my products, I want them to realize that nothing was compromised in fulfilling that vision. You get a very well thought out watch that was designed and engineered with clever functionalities and high build quality that is packaged in a luxurious 100% Made in USA leather watch wallet.
8. Any interesting brand trivia? Any personal info you'd like to share?
I developed the dial of the
Stratonaut GMT
with the help of my pilot friends. If you look at the 24 hour chapter ring on the dial, you will notice that the time starts at 0 and not 24. That is because ZULU/UTC time starts at 0:00 hours. It is useful for pilots and technology people, who work mostly tracking UTC time.
9. What future plans do you have for your brand?
I am currently working on bringing out two more collections by 2023. Without giving much away, they will be called Scubanaut and Geonaut.
10. As you have developed your watch brand, what has been the biggest surprise so far?
I found marketing to be much more difficult than I thought. I've had some difficulties with some well known "Reviewers", where I wasn't sure whether I was going to get back my sample watches from them. I'm learning as time passes.
11. What is the origin of your Watch brand name, Foliot? And how about the Stratonaut?
The name FOLIOT came from an old clock escapement called the "verge and foliot". This was the predecessor to what we now know as the "balance wheel and pallet fork" excapement in wrist watches. Stratonaut is the collection that will have Triple timezone GMT, Pilot and World Timer watches in it. It has to do with air travel, and my definition of Stratonaut is someone who travels through the stratosphere.
12. I saw your Stratonaut GMT can track 5 time zones. How does this work?
The 12 hour time is your local time. The 24 hour chapter ring is for tracking UTC time. The outer 24 hour bezel is for tracking the away/destination time. The mirror GMT hand is usually used to convert 24 hour time into 12 hour time representaion. But as a bi-product you can track timezones that are 12 hours apart on both the inner 24 hour chapter ring and the outer 24 hour bezel. For example, if the GMT hand is pointing at 14:00 hours in Dubai, the Mirror GMT end is pointing at 02:00 hours in Los Angeles. And you can do the same on the 24 hour bezel. This makes it track 5 timezones, where two of the timezones are 12 hours apart.
13. How many watches per year do you typically sell?
I just started this year, May 2022. I don't have the data yet to extrapolate.
14. I see your watches are designed and assembled in the USA. What advantages does this offer?
The biggest advantage to having the watches assembled in the USA, is the quality control. In every watch, the hands, dials, bezels are all aligned properly. The movement is regulated and adjusted in 6 positions fully assembled. It makes a difference to the accuracy of the watch. The dials will not have dust on them. And we take pride in the fact that parts of the watchmaking is done in the USA which is very important to me.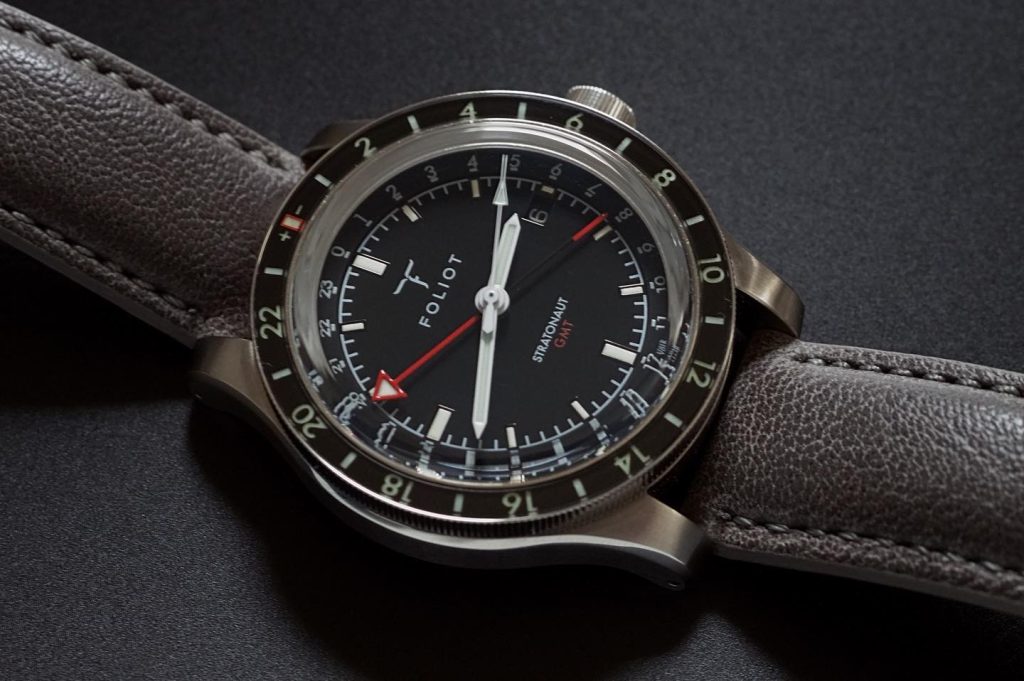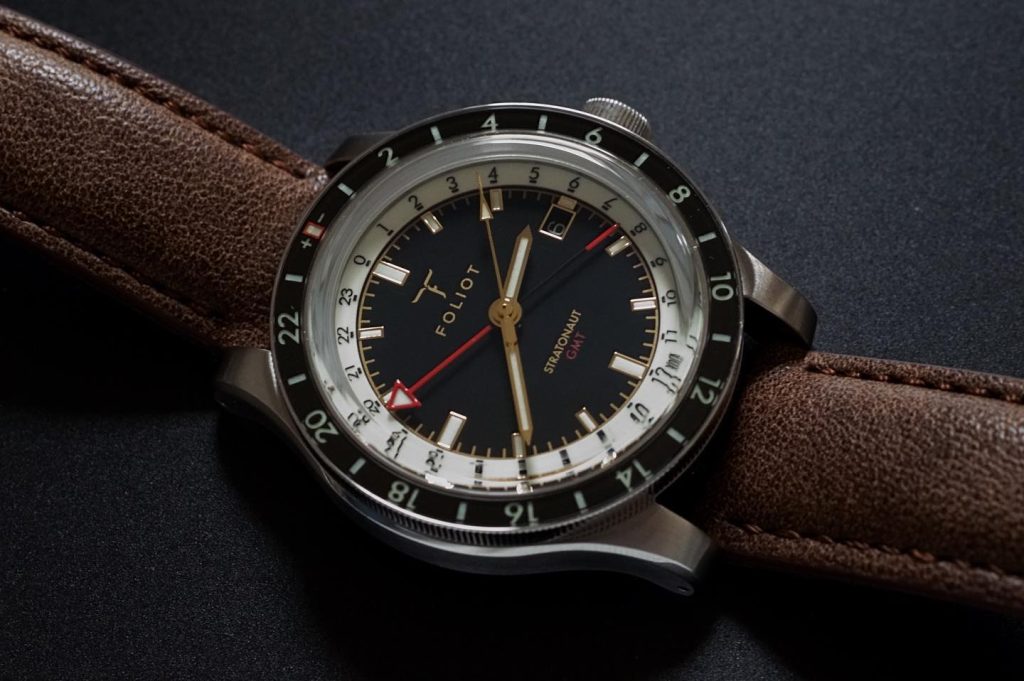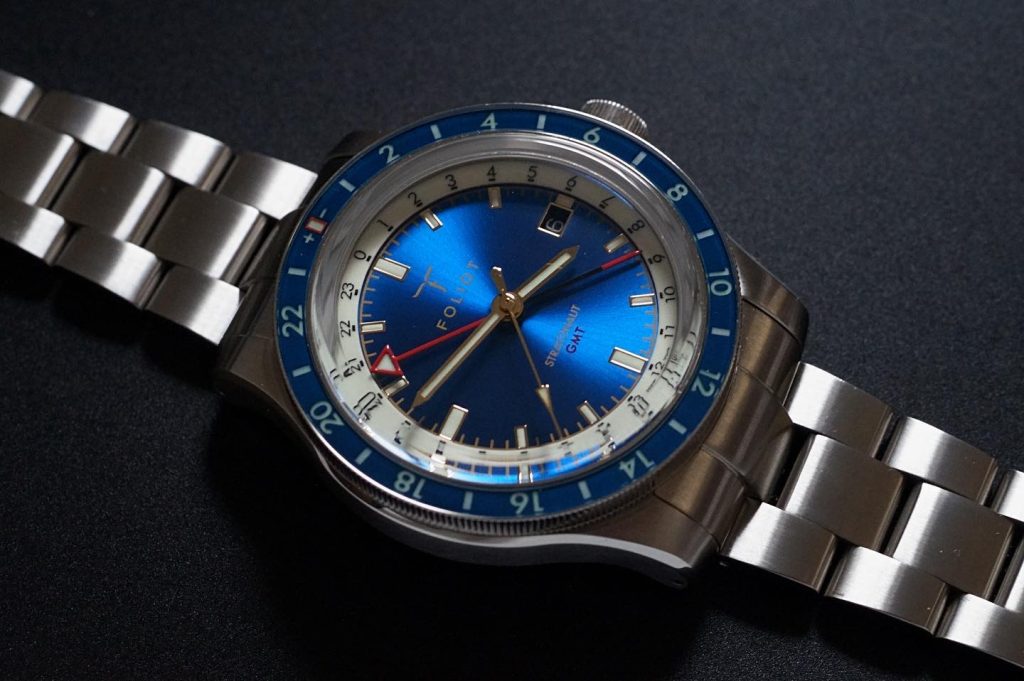 Raphael Granito Interview, Formex Watches
It takes a fair amount of work (and time) to do these reviews, so if you feel like supporting Zaltek Reviews to help towards my running costs, or even if you feel like just buying me a coffee, then please donate using the PayPal button or QR code below. Unfortunately, 97% of my viewers/readers just scroll on by this section. If you feel like that I've given you maybe just a few quids worth of knowledge and/or entertainment, then please take just a couple of minutes of your time to kindly donate. Thanks very much, Will Duncan, Editor.