Manufacturer:

Second Hour

| Price: from $425 USD (£315 GBP, €349 EUR)
I've been in regular contact with Peter Sargison, the owner of Second Hour, since way before the company had even produced their first watch, the Gin Clear Diver. I remember getting one in at the tail end of 2019, although being one of the first to review, it was actually a rather early prototype that was still yet to face a large number of alterations for  production. As Second Hour's very first watch, I did state in my review that if the alterations were completed, I would have given the Gin Clear a better overall score. I actually have a production model on route to me as we speak, so we'll see just how good it is once it arrives. Anyway, I'm not reviewing their dive watch today, but rather their latest prototype of the Mandala, a sexy looking new sports watch, with slightly smaller dimensions. So… is it any good? Let's find out shall we.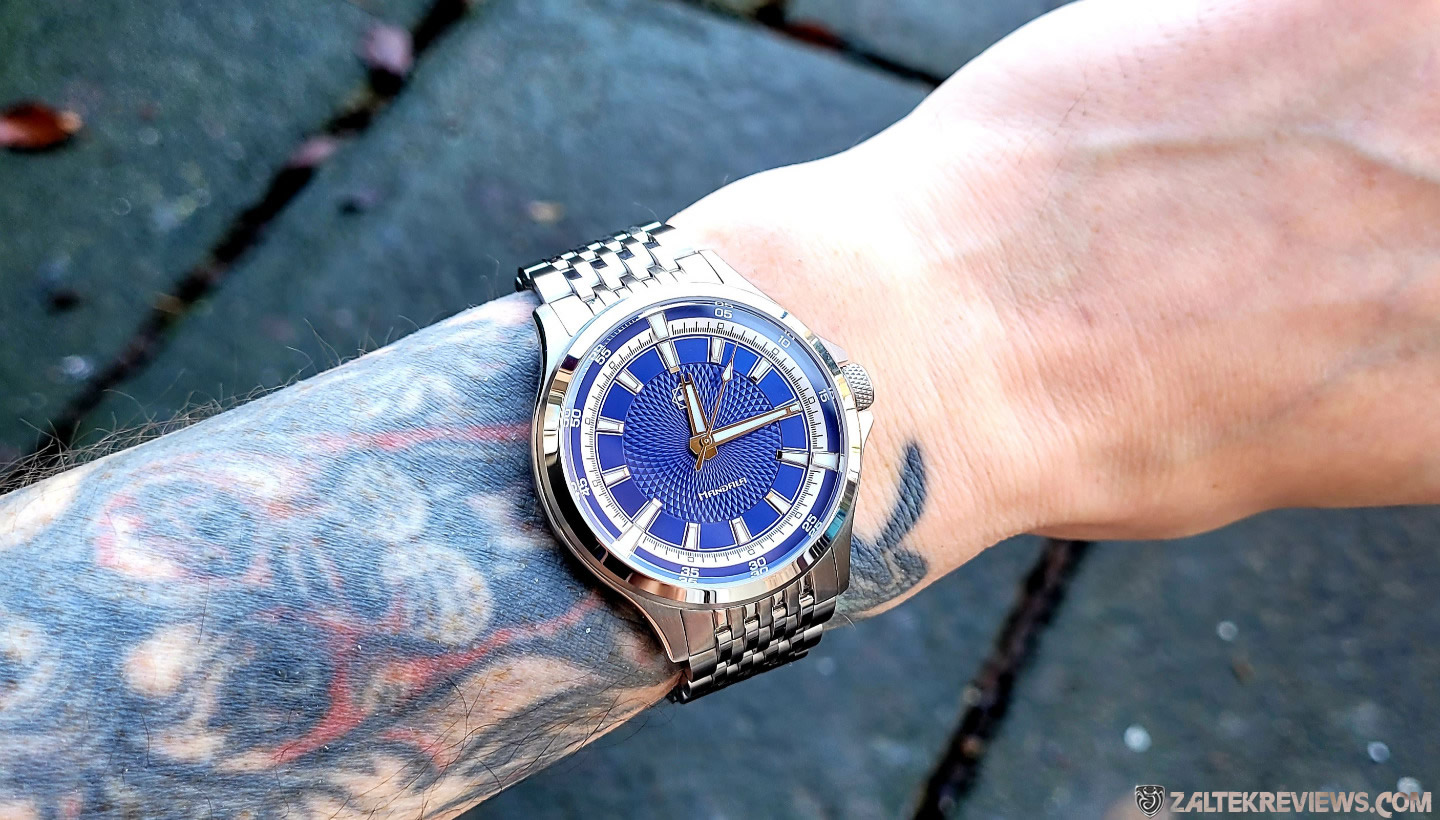 Specifications – The Mandala
Dimensions: Diameter – 39.8mm, Thickness – 10.5mm, Lug to Lug – 44.8mm, Lug Width – 20mm
Movement: Miyota 9039, 28,800vph, 4Hz, Hackable, Self Winding, 42hr Power Reserve
Case Material: Brushed 316L Stainless Steel with Polished Accents
Dial & Hands: Multilayered Geometric Mandala Pattern, Custom Diamond Cut Hands
Bracelet: Custom 9-Link, 316L Stainless Steel, Solid Links, Screw Pins, Milled Clasp
Crystal: Flat Sapphire (Beveled Edge), 6x Layers of Anti-Reflective Coating (Underside)
Bezel: Fixed, Polished, Brushed Chamfered Edge      
Lume: Swiss Super Luminova® BGW9        Crown: Screw Down, Signed   
Caseback: Exhibition Display, Sapphire Crystal 
Water Resistance: 100m / 10ATM / 330ft  
Weight: 121g (Sized for my 6¾" wrist)        Warranty: 2 Years
Where to Buy: Due for Release on Kickstarter, 17/18th March 2021   

Planned Additional Colours: Pale Blue, Salmon, Black with Gilt Hands & Indicies
Date Option: 6 o'clock Position with Miyota 9015 Movement (Stretch Goal)  
Second Hour Mandala - Launch Colours
Second Hour Mandala - Introduction
"The Mandala builds on the Second Hour design language and our love for sacred geometry. The watch invokes a marriage of the psychedelic and sacred with the refined mechanics of the modern industrial age. The Mandala encapsulates the Second Hour approach to design, seeking to harmonise the mystical and the mechanical through the use of modern materials and methods, resolving tensions between these opposing forces. The watch speaks of a sporty, yet dressy elegance and is targeted at the active professional who has a creative side. Someone who still knows how to dream. The complexity of the dials and custom decorated rotor will appeal to those who crave attention to detail and want a watch that can comfortably transition from the boardroom to the cocktail bar.

The dial colours range from the serious sport watch aesthetic (black and grey dials) through to the fun, casual elegance of the pale blue and salmon dials and the more traditional darker blue. There's a Mandala for most moods and style preferences. The Mandala is targeted mainly at men (28 ---> 65) in professional fields, who like the masculine presence of a steel sports watch, but with the flexibility to pair that watch with less formal attire, whether out for the night, or at a sporting event. However, the compact dimensions and summery dial options will likely also appeal to women. That thin case, small dial opening that reduces the footprint and the short lug to lug distance of 45mm significantly broaden the Mandala appeal."
Planned Alterations for Production
Stronger application of lume on hands and indicies.
No lumed crown – will be oil pressed with logo.
Higher grade rotor etching by major Swiss supplier.
New slimmer clasp – custom made, fully milled & signed (images below).
The case of the Second Hour Mandala has a total diameter of 39.8mm. The lug to lug is 44.8mm and the overall thickness, including the sapphire crystal, albeit flat, I measured in at a rather sexy 10.5mm. The entire case, caseback surround, fixed bezel, crown and bracelet are all solid 316L stainless steel.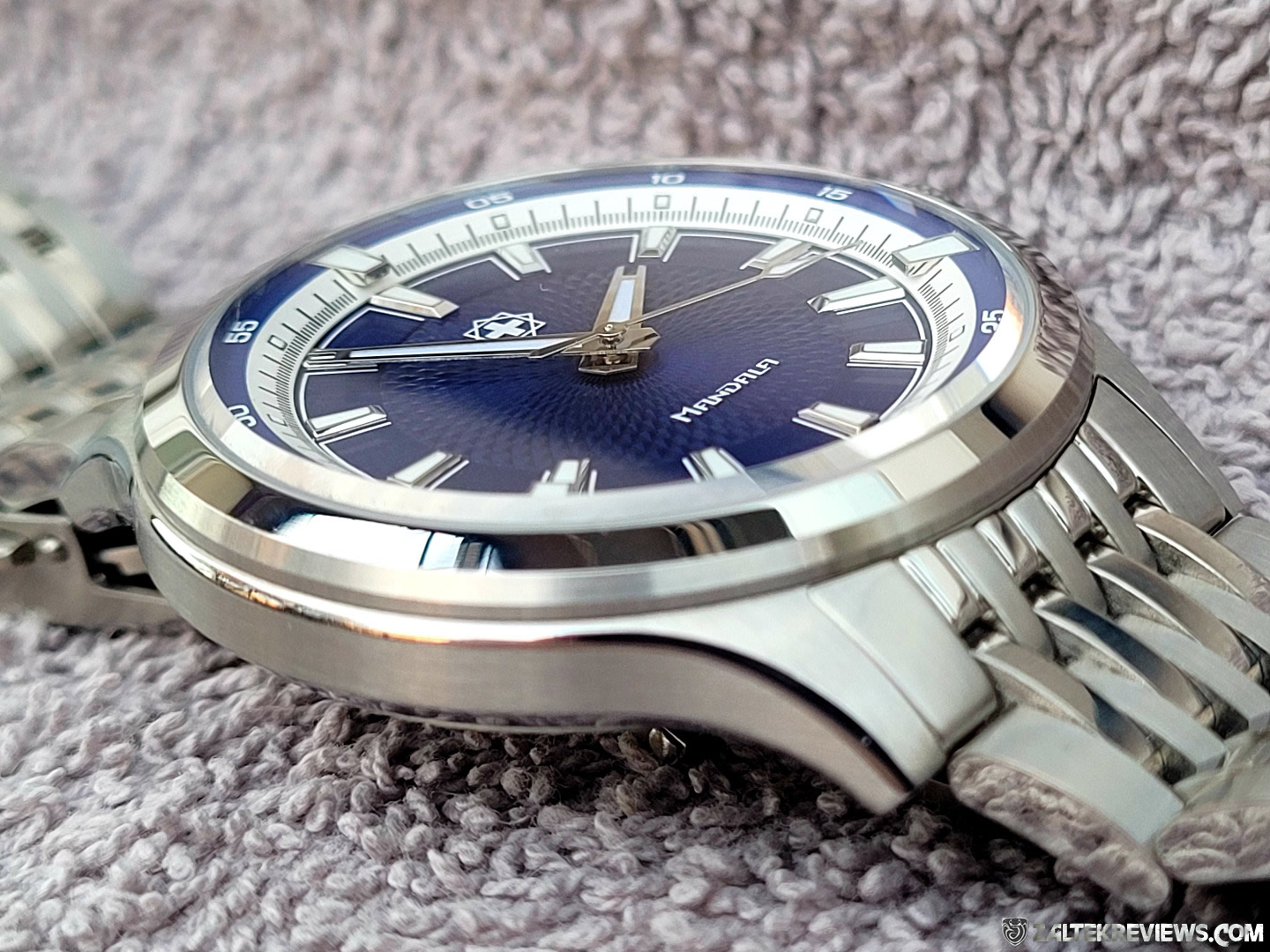 The finish of the watch is mostly brushed, but with the addition of tasteful polished chamfered edges that run along the top & bottom edges of the case. The Mandala has a more than adequate water resistance rating of 100m, thanks to the inclusion of a screw down caseback & crown.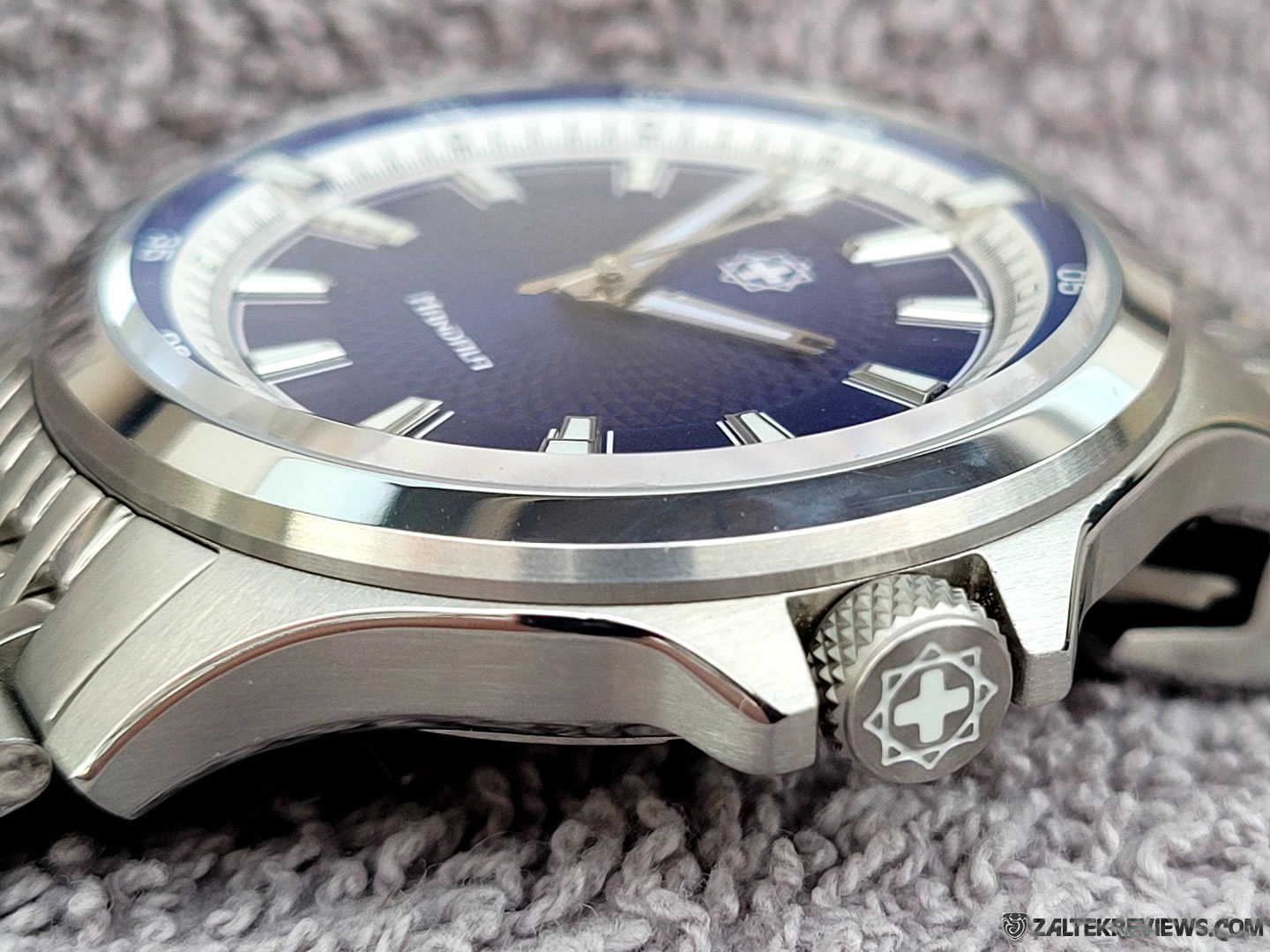 The proportions of the watch are total perfection, with absolutely nothing I'd change about it. The Mandala fits and conforms to the wrist absolutely beautifully and it's so thin, you barely feel that you're even wearing a watch! The signed screw down crown is very nicely executed, with a ton of grip, a lovely wee pop when unscrewed and zero play when in use. The caseback is also a thing of beauty, an exhibition display with sapphire, showing off that sexy customised movement.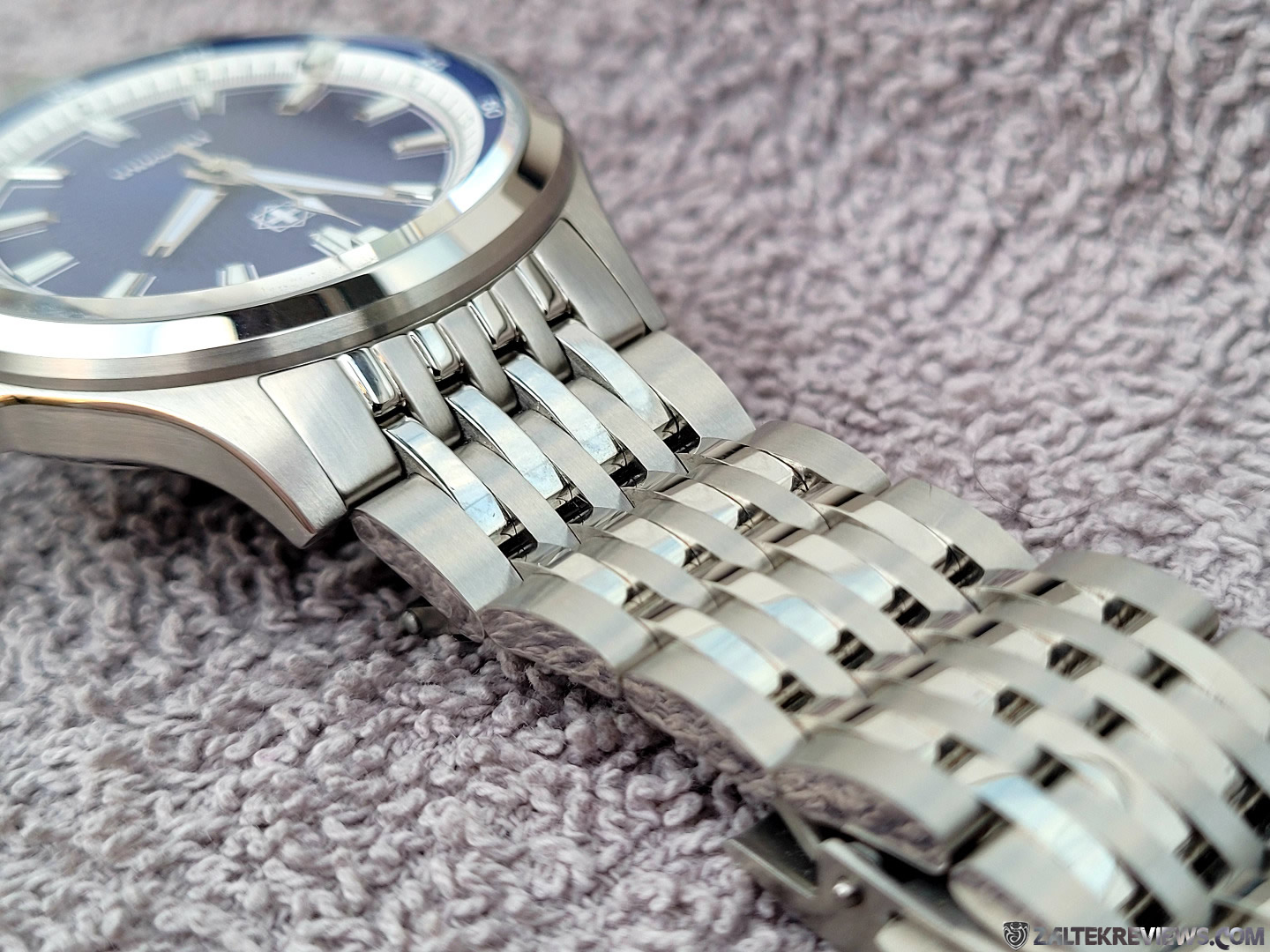 The custom 9-link bracelet fitted and totally bespoke to the Second Hour Mandala, tapers from 20mm at the lugs, down to around 17mm at the thinnest most part and back up to 19.5mm at the clasp. Solid links, female end links & screw pins throughout, as well as a custom, signed, fully milled clasp are all present on this truly outstanding premium bracelet.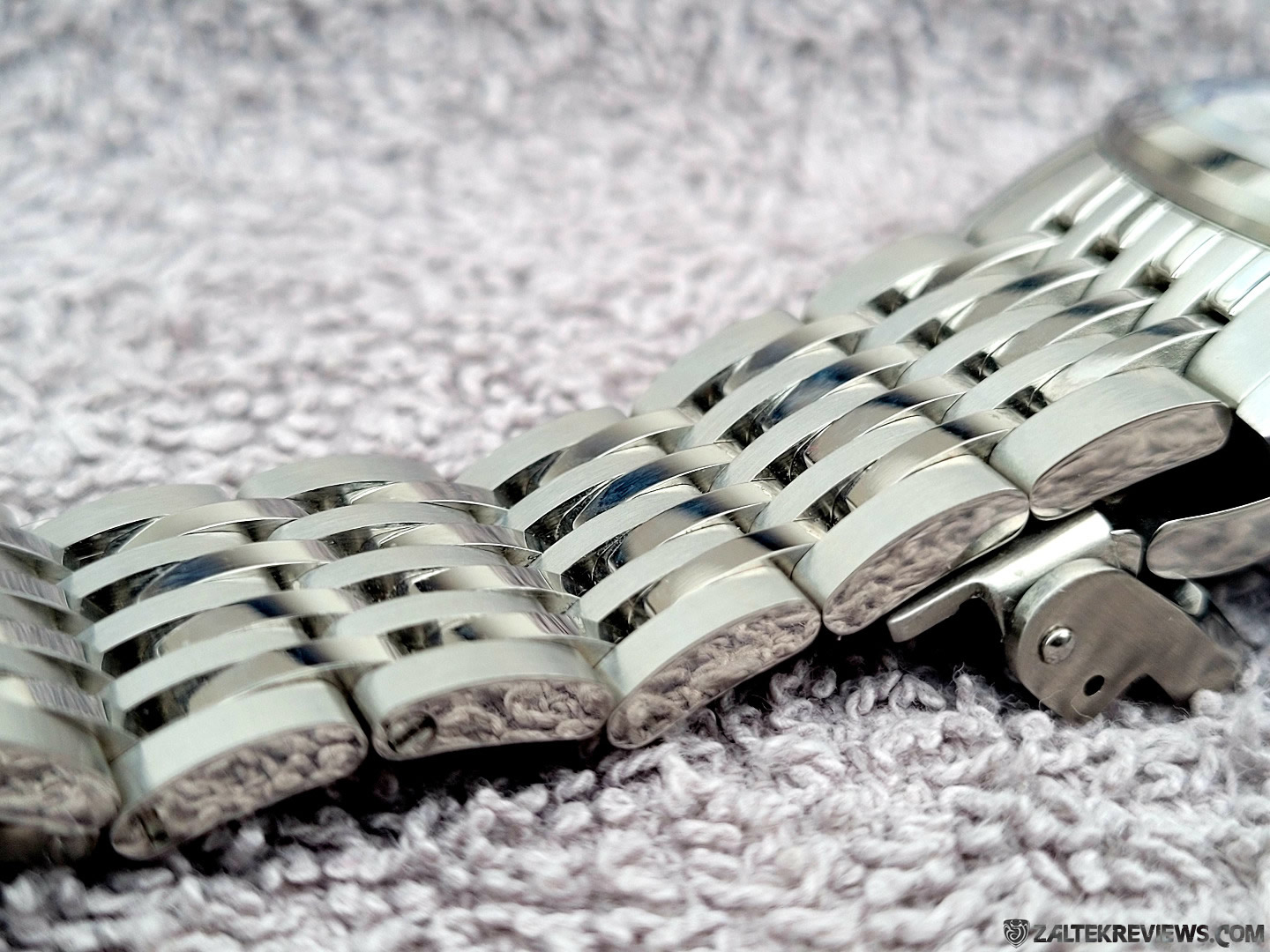 Additionally, the updated clasp itself has a brushed centre with polished chamfers on both edges. The outer links themselves are brushed, with alternate brushed & polished mid-links. You'll also find 3x micro-adjustment holes to ensure that perfectly snug fit. Overall, it's an absolutely gorgeous bracelet and to be honest with you, it's probably one of the nicest bracelets that I've ever seen on a watch at any price.
The chosen movement for the Second Hour Mandala is the 9039, the no date version of the very popular 9015, manufactured by the Japanese company, Miyota. The 9039 is a fantastic slim calibre that is a 28,800vph, 4Hz, smooth sweep, 24 jewel automatic movement, with self winding and hacking, yet coupled with a very respectable 42 hour power reserve. Checking the accuracy after running the Mandala for 2 weeks, mainly on wrist and occassionally in my watch winder, I was extremely happy with the results, with the Mandala showing an average of just +1.8 seconds per day!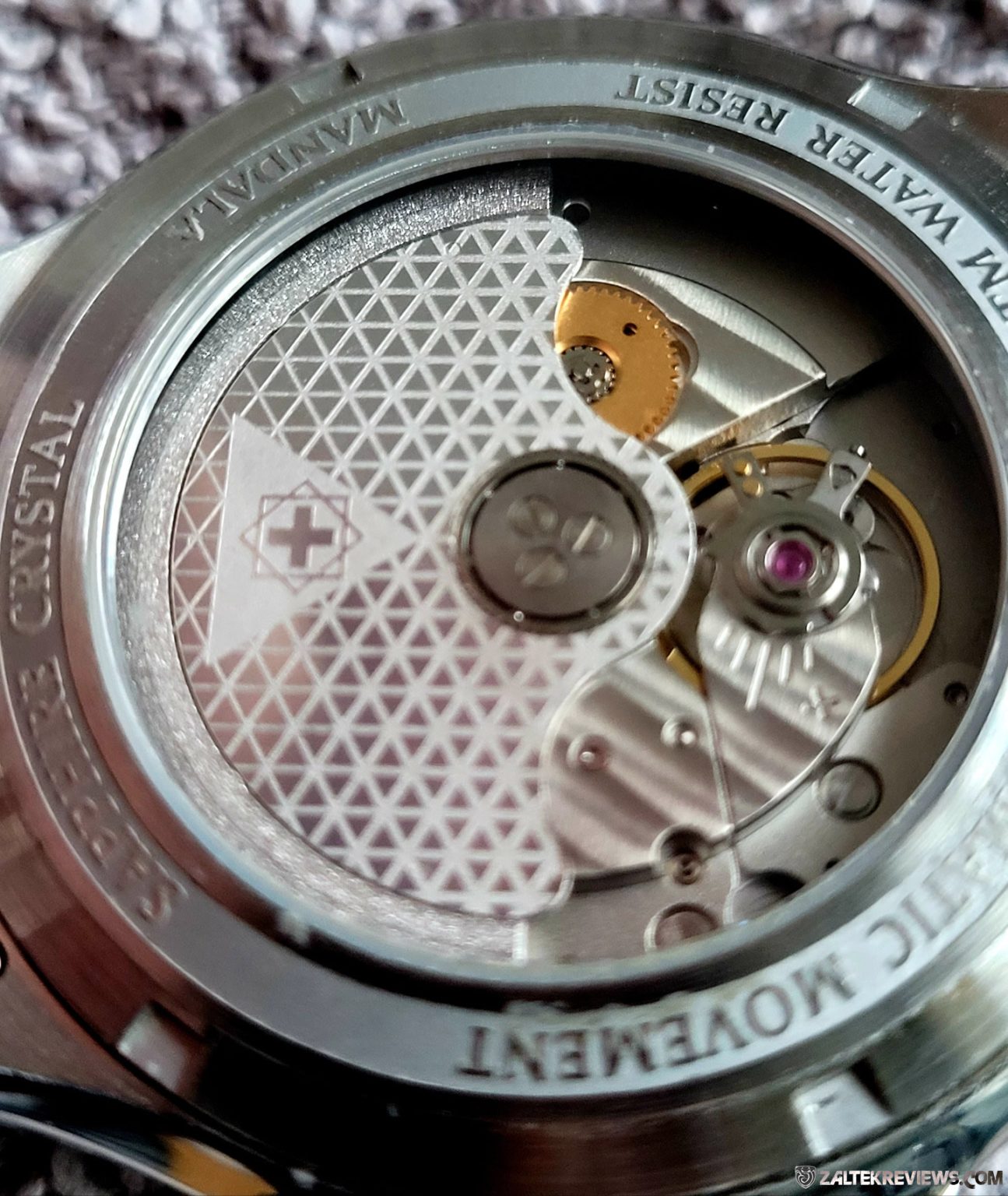 The Mandala has a totally fixed bezel, with polished finishing on top and a brushed chamfered edge just below, which looks superb! The printed text on the dial is only the model name completed in a one-off custom font, designed by the owner himself, Peter. There is also the new trimmed down logo placed at the usual position of just under the 12 o'clock hour marker. I'm really glad Second Hour took this approach with their logo, it looks way better and much cleaner in my opinion. Hopefully, Second Hour will do this with all their upcoming releases, as it definitely gets a thumbs up from me!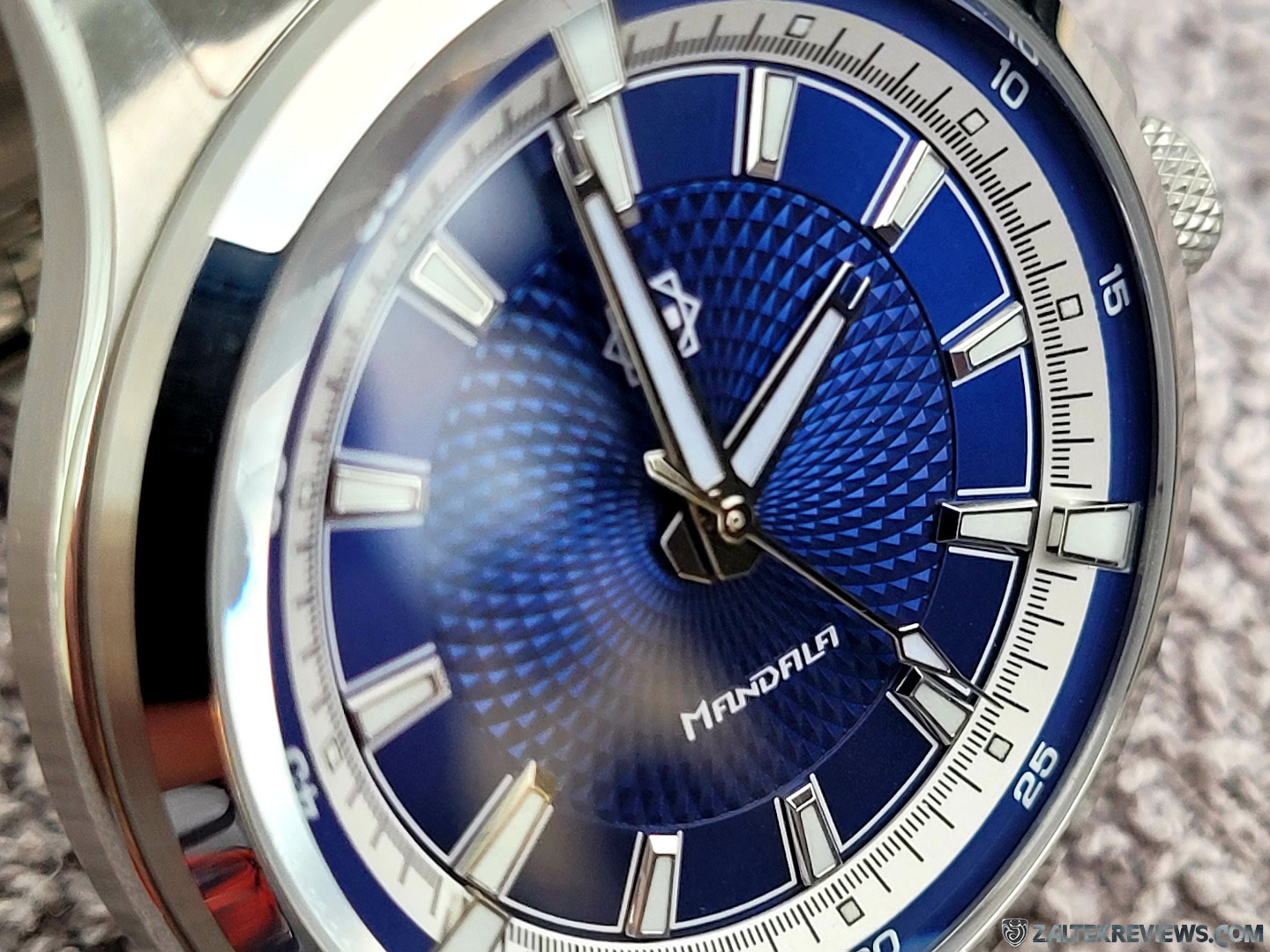 I apologise if I keep saying "custom" throughout this review, well, that's because there is an absolute shit ton of customisation that has been thrown into the design of the Mandala. You won't be getting any complaints from me, that's for sure, as it really shows just how much attention to detail Peter and his team have put into this watch.
Next up, are the "custom" hands that are diamond cut and I can only describe them as almost alpha shaped, but with a tuning fork type aesthetic at the ends. Maybe that's a bit of a shit description, but that's all you're getting from me! Leave a message in the comments section at the bottom of the review if you know any better. Anyway… where was I? Oh aye, the hands, how do I put this… I think they look fuckin' fantastic! There… that's better, I'm back to my usual Scottish, potty mouth descriptions.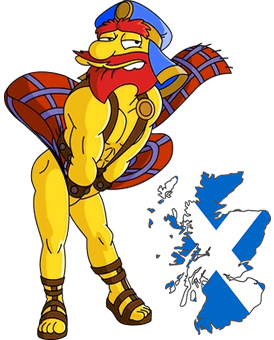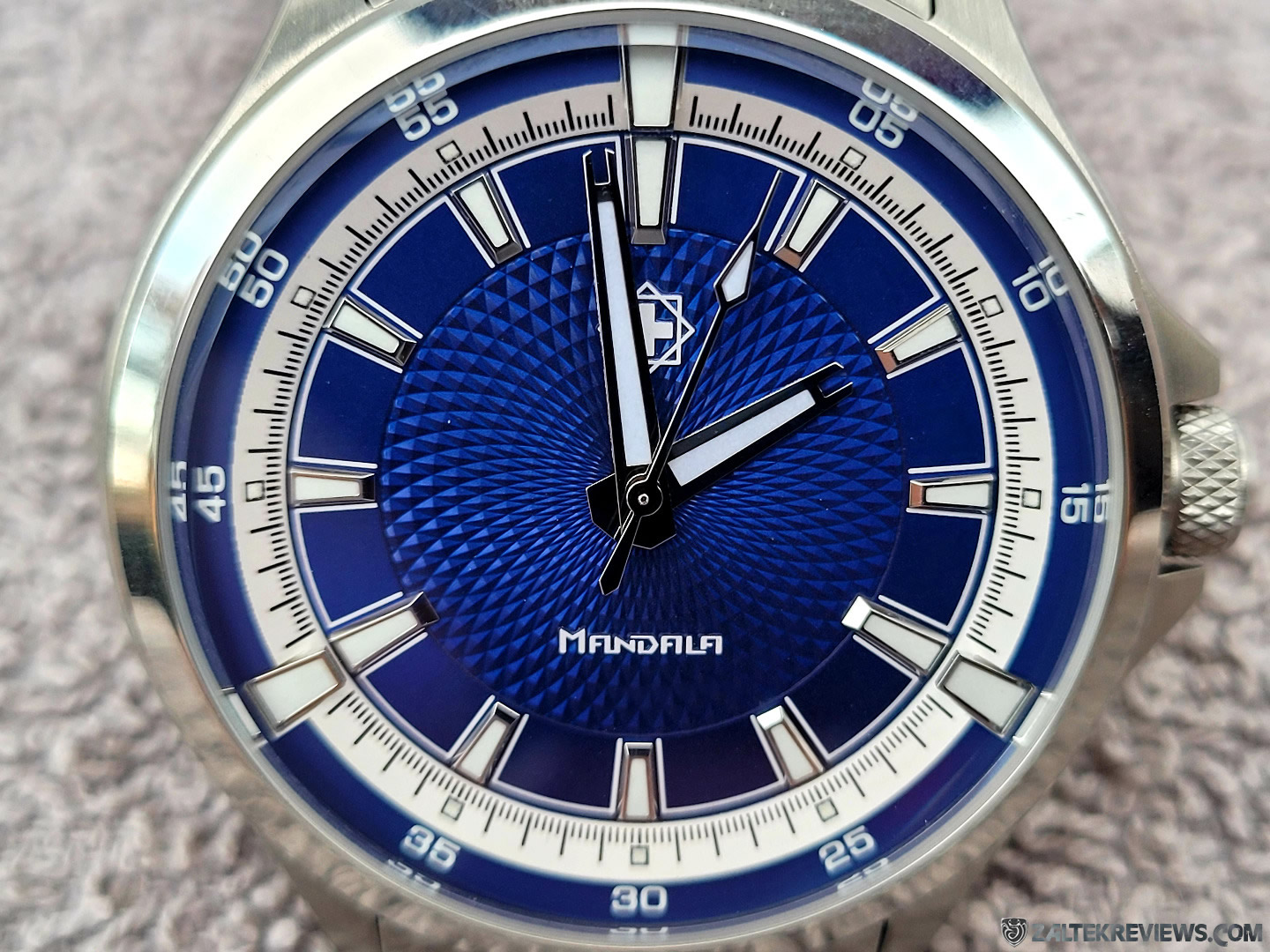 Moving on… last but not least, is the star of the show, the gorgeous dial! Yep, before you ask, it's bloody "custom". In the centre of the dial we have a multilayered geometric Mandala pattern. What the fuck is Mandala I hear you ask? Google it ya bunch of lazy bastards! Oh, you want me to do it? Jesus, ok then! FFS, I've got to do everything around here!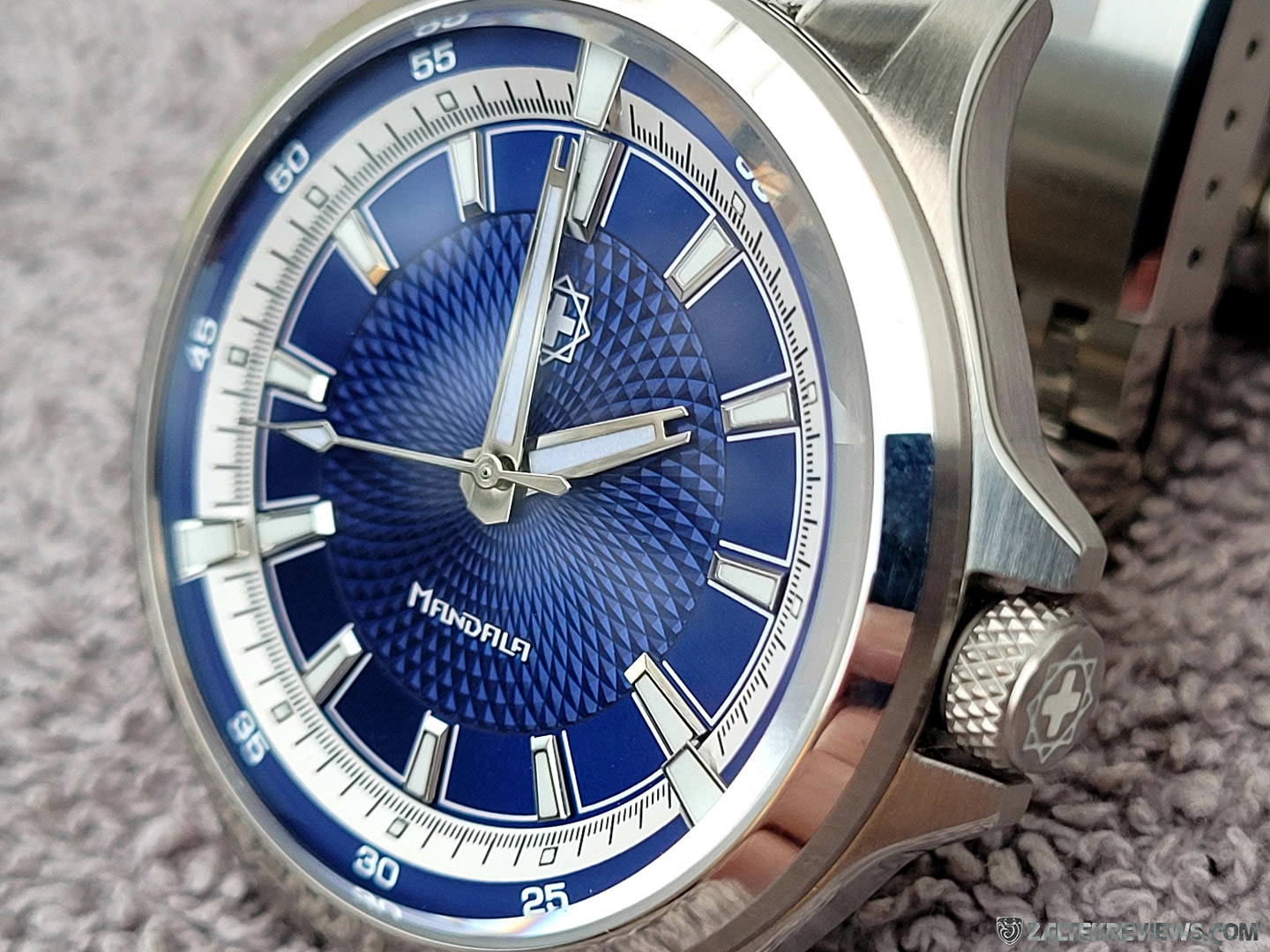 The lume on the Mandala is very nice indeed and I can honestly say, it's actually better than some dive watches that I've reviewed. The lume that's been applied is Swiss Super Luminova® BGW9, and trust me when I say this, the lume has been executed and applied 100% correctly, even when the watch doesn't really have a great deal of "lume real estate". It is this attention to detail though, is what makes all the difference. The lume is not only potent, it also lasts for hours.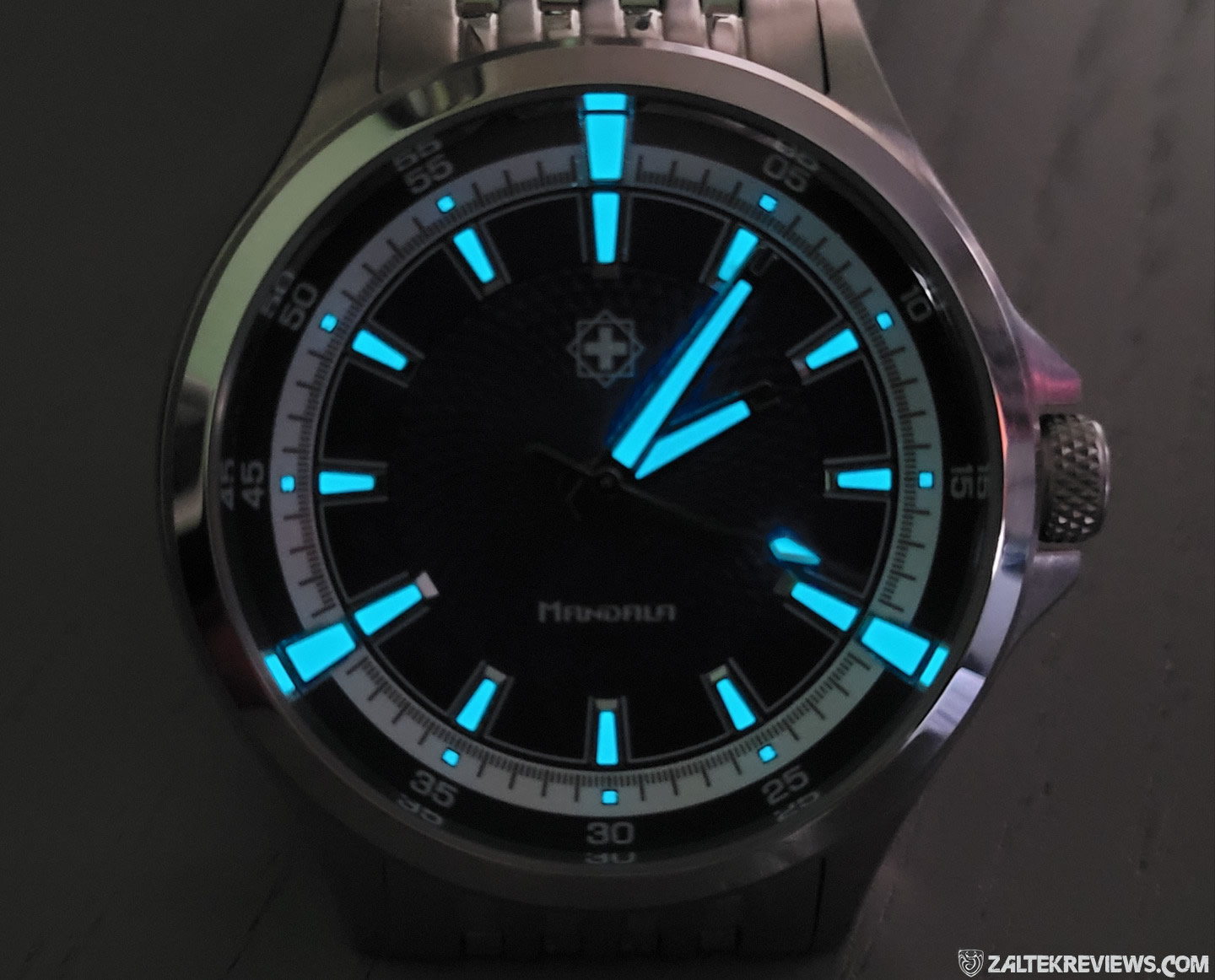 After wearing the Mandala for quite some time and going through each and every detail of the watch, my view and respect for Second Hour, as a brand, has practically shot through the roof! They are most definitely capable of designing and manufacturing gorgeous watches. that certainly punch way above their weight. When I tried to describe the name of this watch to my 3yr old grandson, The Mandala… "Lucca", I said (my grandson). "Lucca, the Mandala! Lucca?" "LUCCA!?" "Baby Yoda" was the friggin' response I got!! What the actual fuck!? Then the penny dropped… "The Mandalorian"!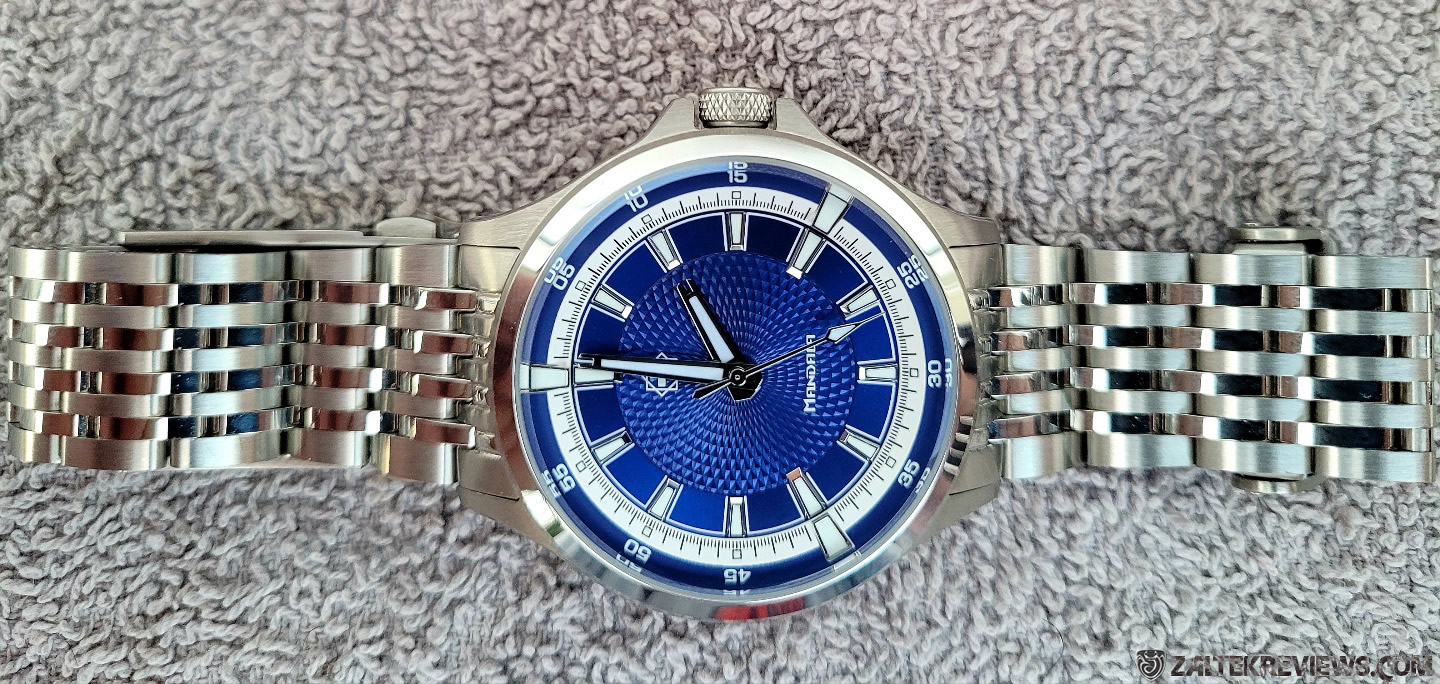 The Mandala (or The Mandalorian, as it's now known in my house) is due to be released on Kickstarter in mid-March of next year, at just $425 USD. HOLY FUCK, that's cheap! I've reviewed and owned watches that have cost 3 or 4 times more than this, yet given the choice, I would still pick the Mandala over any of them. Yup, you heard me, it really is that good! I'll race all you fuckers to the refresh button in March! If I can't snag one then, at the pre-order price, well I'll just jump in my fuckin' DeLorean and keep going back until I get one.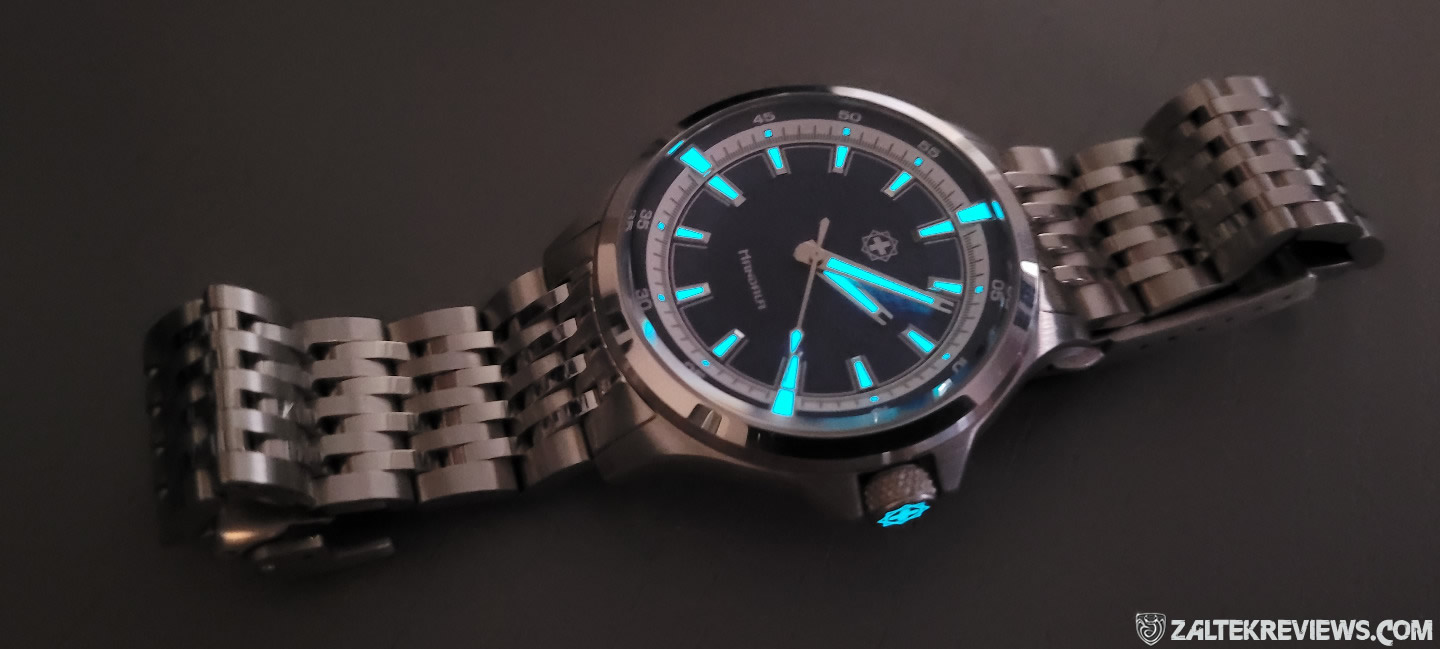 Anyway, back to reality and on a serious note… I'm totally thrilled that I've had the pleasure and been given the opportunity to review this phenomenal sports watch. I like it so much, I even tried to buy this actual bloody prototype from Peter, but unfortunately, as it's the only blue one currently in existence, I was told to wind my neck in. So, as you can probably tell by now, I will most definitely be buying one for my own collection. This blue version (with date) will be my choice. If I had any more awards available, I most certainly would give Second Hour them all! 10/10, VERY WELL DONE!
Second Hour – The Mandala; If I could afford it, I'd buy each and every colourway! 
10/10 - VERY HIGHLY RECOMMENDED!
A massive thanks to Peter Sargison at Second Hour for sending out the Mandala for review. Very much appreciated. To view the Second Hour website, or to join their mailing list to be informed of new models etc, visit
secondhour.com.au
. 
It takes me a fair amount of work (
and time
) to do these reviews. If you feel like supporting Zaltek Reviews to help towards my running costs, or even if you feel like just buying me a coffee, then please donate using the PayPal button below. Unfortunately, 97% of my readers just scroll by this section. If you feel like that I've given you a few quids worth of knowledge and/or entertainment, then please take just a couple of minutes of your time to donate. Thank you.
[paypal-donation purpose="Donate to Zaltek Reviews" reference="Ref:Zaltek" button_url=""]