Manufacturer: 

Axios Watches

| Price: $499 USD (£389 GBP, €420 EUR)
This is definitely one review that I've been looking forward to writing. As soon as I heard that Axios Watches were releasing a follow up to their first watch, the Axios Ironclad (which was fantastic by the way), that I reviewed back in May, I immediately jumped on my PC and quickly fired an email over to Stuart at Axios. I think it was around 5 days later, the Flagship arrived at my doorstep. The watch is named after Admiral Nelson's flagship, the HMS Victory, who sailed at the vanguard of the fleet in the Battle of Trafalgar (I knew that off the top of my head by the way… Aye right!
). So, this new Flagship from Axios then. Is it any good, or are Axios just a one-hit wonder with their spec monster, the Ironclad?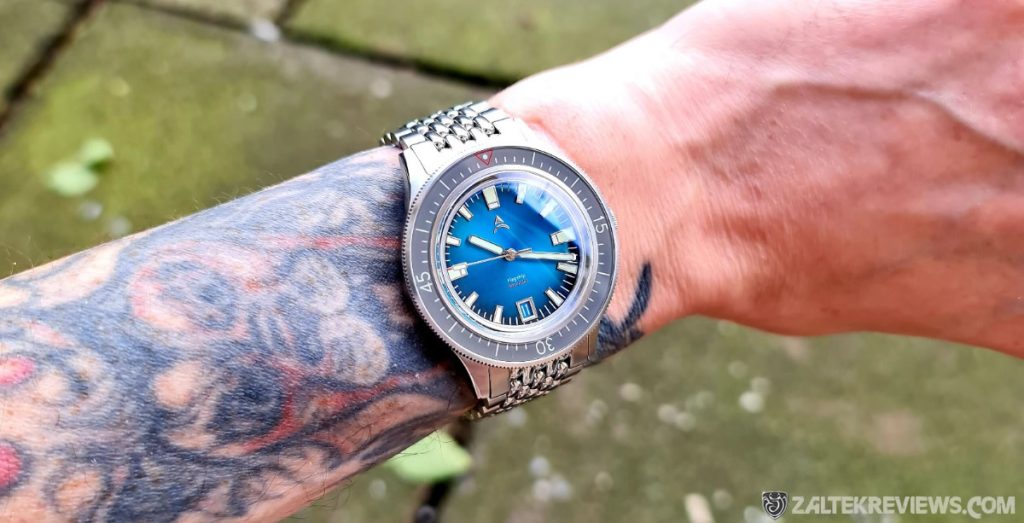 Specifications
Dimensions: Diameter – 39.8mm, Thickness – 12.4mm, Lug to Lug – 46.2mm, Lug Width – 20mm
Movement: Japanese Miyota 9015, 28,800vph, 4Hz, Hackable, Self Winding, 42hr Power Reserve
Accuracy: Manufacturer's Stated Tolerances: -10 >> +30spd      Actual: +2.3spd
Case Material: Brushed 316L Stainless Steel with Polished Accents
Bracelet: Brushed & Polished Beads of Rice, 316L Stainless Steel, Solid Links, Screw Pins, Milled Clasp
Crystal: Boxed Sapphire, Underside Anti-Reflective Coatings
Bezel: 120 Click Unidirectional, Sapphire Insert, Fully Lumed
Water Resistance: 200m / 20ATM / 660ft
Lume: Swiss Super Luminova® C3 X1 & BGW9
Crown: 6mm, Screw Down, Signed        Weight: 141g (Sized for my 6¾″ wrist)  
Caseback: Solid, Screw Down, Stamped Flagship Design
Warranty: 1 Year International      Where to Buy: Axios Watches | SeriousWatches

Axios Watches - A Brief Introduction...

"I graduated, got my first job and decided to purchase my grail watch; a Rolex Submariner. I had coveted it for such a long time. It suited me very well; a watch that could take a beating and one that I could take anywhere with me on my adventures. So I hunted it down; armed with my first bonus paycheck and an opportunity from the Kuala Lumpur boutique, back when it was still possible to get the Submariner at retail, I bought my grail watch and I felt really happy. But for only a short while...

It was underwhelming though. There was absolutely no doubt that it was a well made and a brilliantly executed watch and I had waited for this day for such a really long time. But I had also just spent almost 10 grand, my biggest single purchase to date and a part of me felt like I had overpaid for this. That was in early 2016 and I questioned if it should really cost that much to build a solid, well executed watch. Sure, in hindsight, with the way the grey market went for Rolex sports watches, it turned out to be a very good investment. But for the actual specs and build quality, was it really worth that much?

By 2018, I had met Elshan from Zelos Watches and together with my childhood buddy Justin, we started Axios Watches to chase perfection in watchmaking, but to do so in such a way that fits our ethos, which is to offer fantastic quality watches without our customers overpaying for them. We hope you enjoy our watches, as much as we do creating them."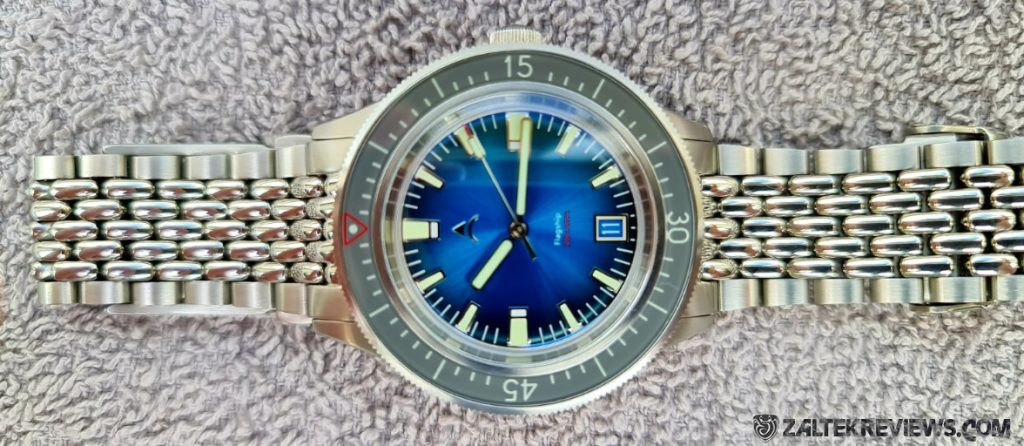 Starting the review with the basic measurements; the actual case of the Axios Flagship has a diameter of 39.8mm. The lug to lug length is just 46.2mm and the overall thickness, including the lovely boxed sapphire crystal, I measured in at a quite slim 12.4mm. The entire case, caseback, bezel, crown and bracelet are all solid 316L stainless steel. The finishing of the Flagship is mostly brushed, but with the addition of polished chamfered edges (both top & bottom sides of the case) that run along each side of the case and across the top edge of the lugs. The overall quality of the finishing really is exceptional, especially for a watch under that price point of under $500 USD. In fact, I've experienced watches that have cost 2 or 3 times more than this and their finishing & attention to detail were nowhere near as good as the Axios Flagship.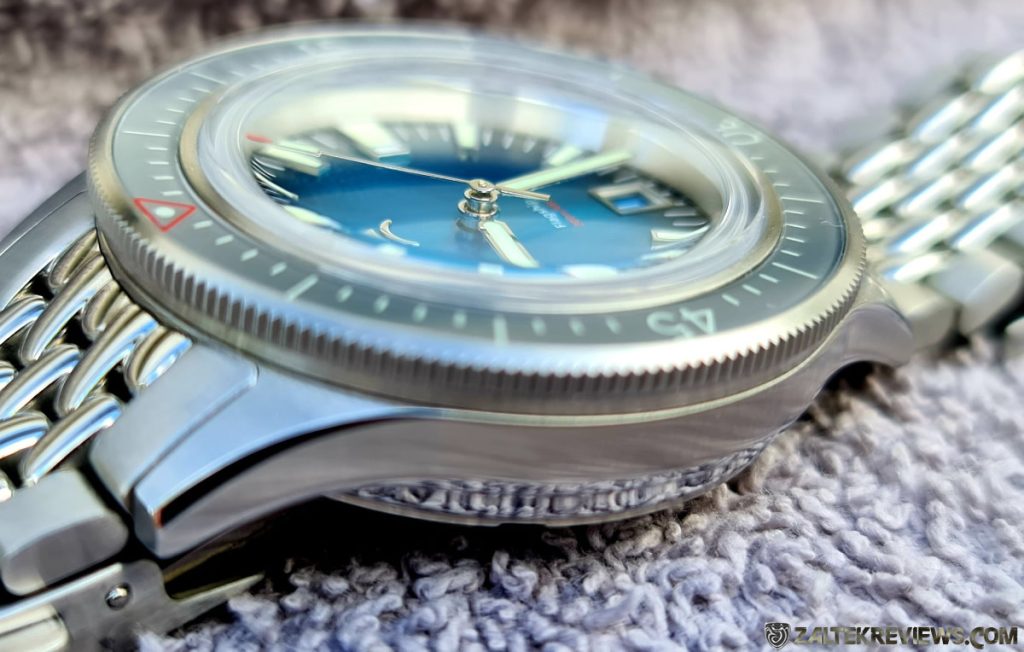 The Flagship has a water resistance rating of 200m, thanks to its screw down caseback & crown. The proportions of the watch in my opinion, are absolute perfection and it wears superbly on my 6¾″ wrist, especially with the relatively compact lug to lug length of just a smidge over 46mm. It's also extremely comfortable to wear, so much so, I have barely taken it off since it arrived. Between this and my Zelos Swordfish Ti, nothing much else has received any wrist time.
The signed crown is fantastic and does look great. There is no wobble whatsoever when the crown is in use and you can also feel a nice wee pop as you unscrew it. You'll also see and feel the amount of work that has gone into the crown, as it does feel rather premium when in use. One slight negative for me though… I would have much preferred it if the crown had been just a little bit bigger, maybe by around 1mm, as not only would it provide a bit more grip, I think it would suit the overall aesthetic of the watch better. Something along the lines of the crown on the Lorier Neptune SIII perhaps?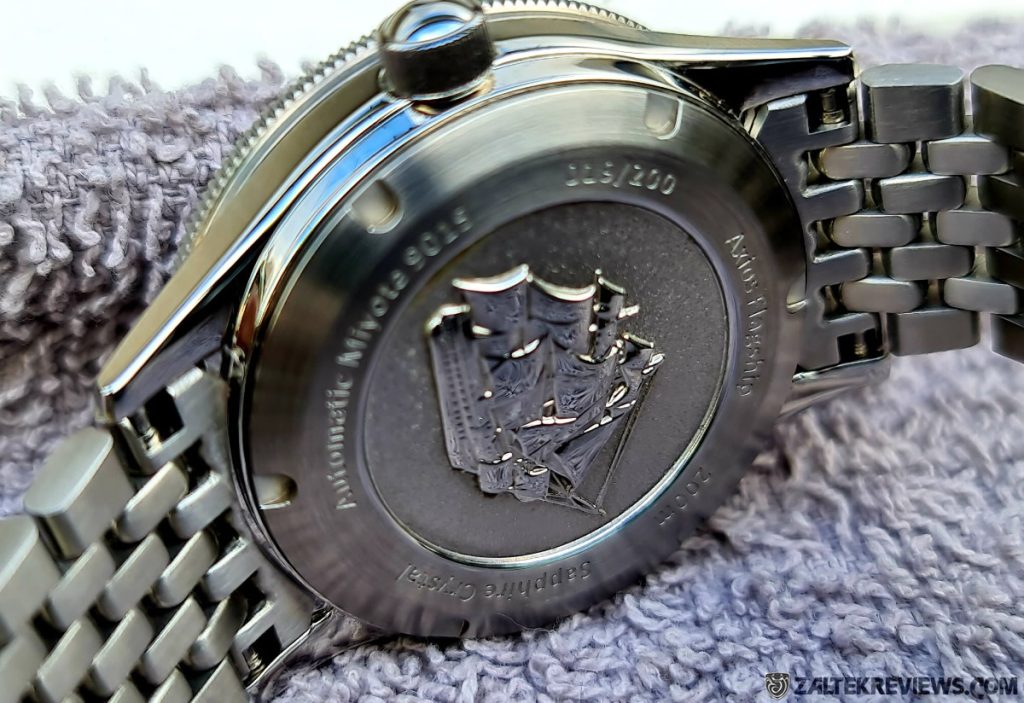 Straight out of the box, the Axios Flagship comes fitted as standard with a 20mm beads of rice bracelet in solid stainless steel. It is of outstanding quality, with the inclusion of all the usual bells & whistles that us watch enthusiasts crave/demand with all good quality bracelets, such as solid end links, great quality screw pins that don't fall apart when sizing and/or adjusting, as well as a very nicely manufactured milled and signed clasp with a ton of micro-adjustment.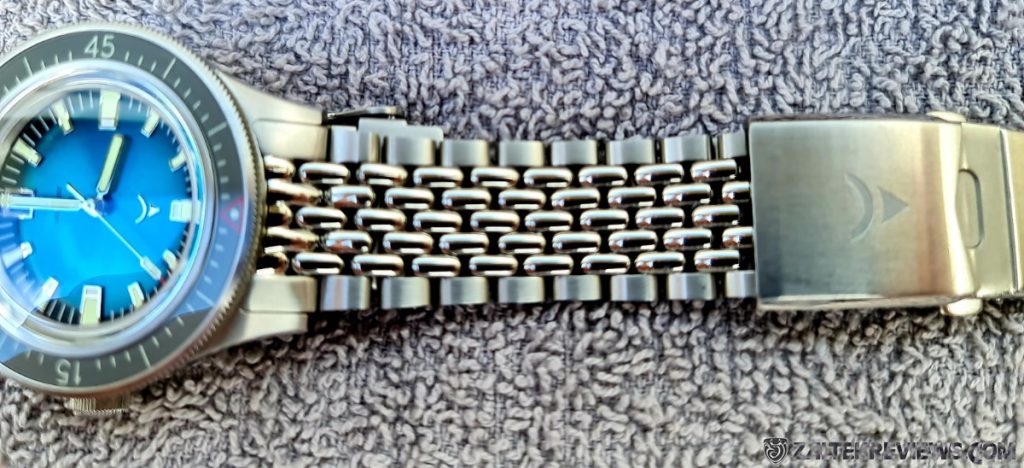 As stated, this beads of rice bracelet is extremely nice and it's very well manufactured. It tapers from 20mm at the lugs, down to around 17.5mm at the thinnest most part and back up to approximately 20.5mm at the milled clasp. I love how this bracelet wears on wrist, it's so friggin' comfortable! Given the choice though, I'd have much preferred it if the centre links were brushed, instead of the full polishing that Axios decided to go with. I just think it'd have toned down the "blingyness" (is that a word?) of the watch, especially when you consider the ratio of brushing to polishing on the actual watch head itself. Yeah, I'm obviously nitpicking, but that's why you're here… to read my inane drivel.
The chosen movement for the Axios Flagship is the 9015, manufactured by Japanese company, Miyota. The 9015 is a fantastic, very slim calibre that is a 28,800vph, 4Hz, smooth sweep, 24 jewel automatic movement with self winding and of course hacking, yet still has a very respectable 42 hour power reserve. Checking the accuracy after running the Flagship for almost 2 weeks, mainly on wrist and only occassionally in my watch winder, I was totally blown away with the results, with the Axios Flagship showing an average of just +2.3 seconds per day! I've got absolutely no idea if the watch has been regulated before being shipped to me. Either way, movement lottery or not, I'm not caring, that's an outstanding result!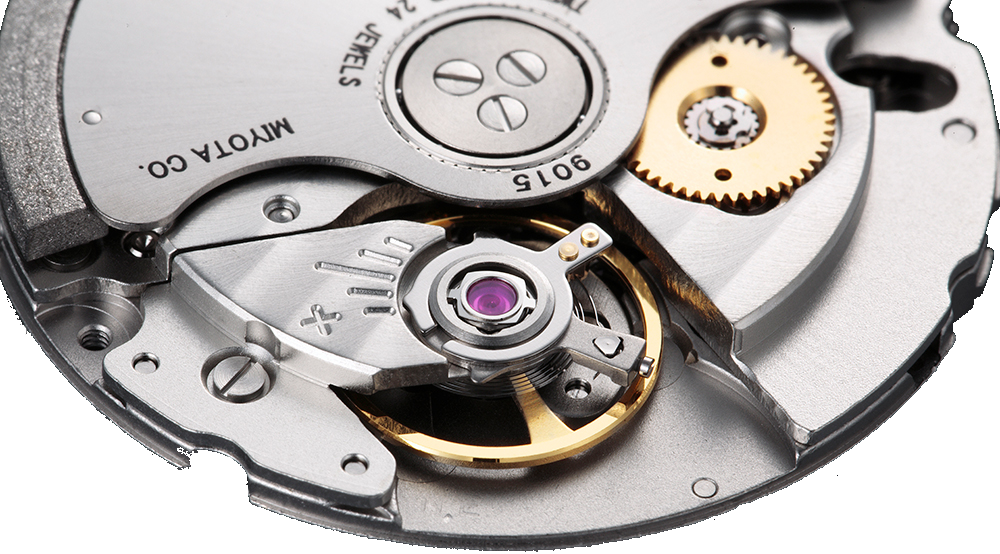 The Axios Flagship has a 120 click unidirectional bezel, with a fully lumed sapphire insert. It is of exceptional quality with everything lining up absolutely perfectly. The bezel action is also superb with not a hint of backplay. The printed text on the dial, is just the word Flagship, with the depth rating of 200m/660ft just below, finished in red, that matches both the triangle marker on the bezel, as well as the tip of the seconds hand. The Axios logo is applied and at the usual position of just under the 12 o'clock. The teal version that I have here, sports a sunburst effect and I have to admit, it's stunning!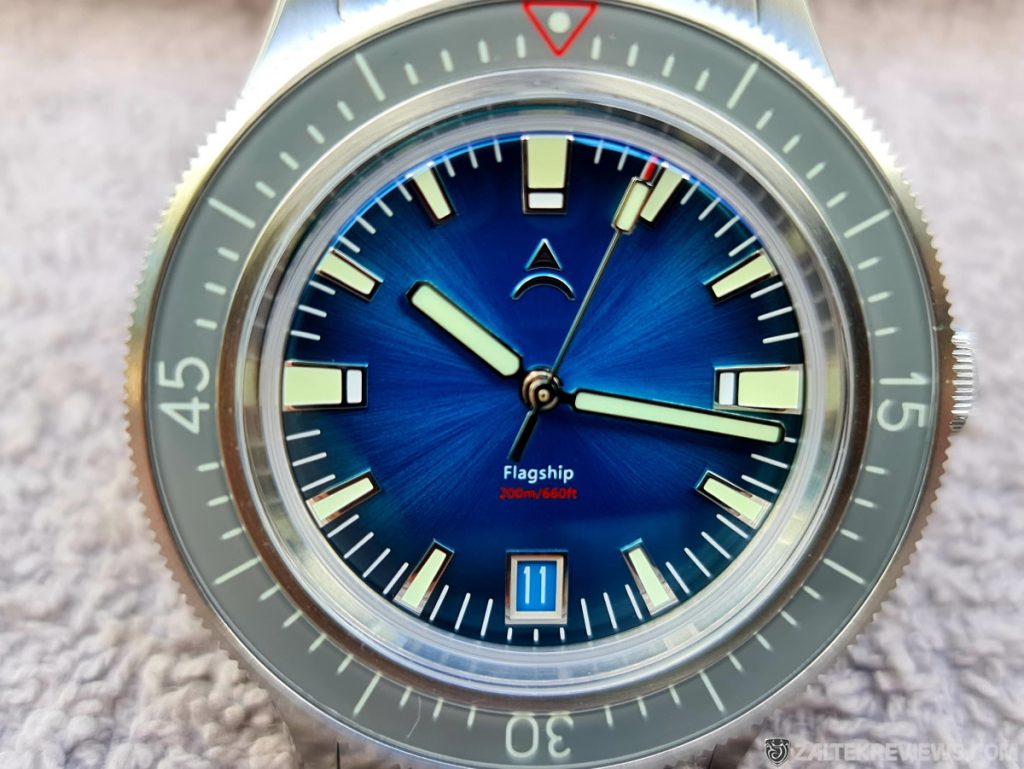 All of the hour markers are applied on the Flagship, with rather more substantial markers at the 3, 9 & 12 positions, which in turn gives the dial, as a whole, a bit more definition. The minute track on the dial is neatly printed and gives an excellent contrast to the sunburst effect of this teal dial, enabling accurate positioning when setting the watch. I've had other watches where I look like fuckin' Mr. Magoo when trying to set the thing. Or maybe that's just my age, I digress…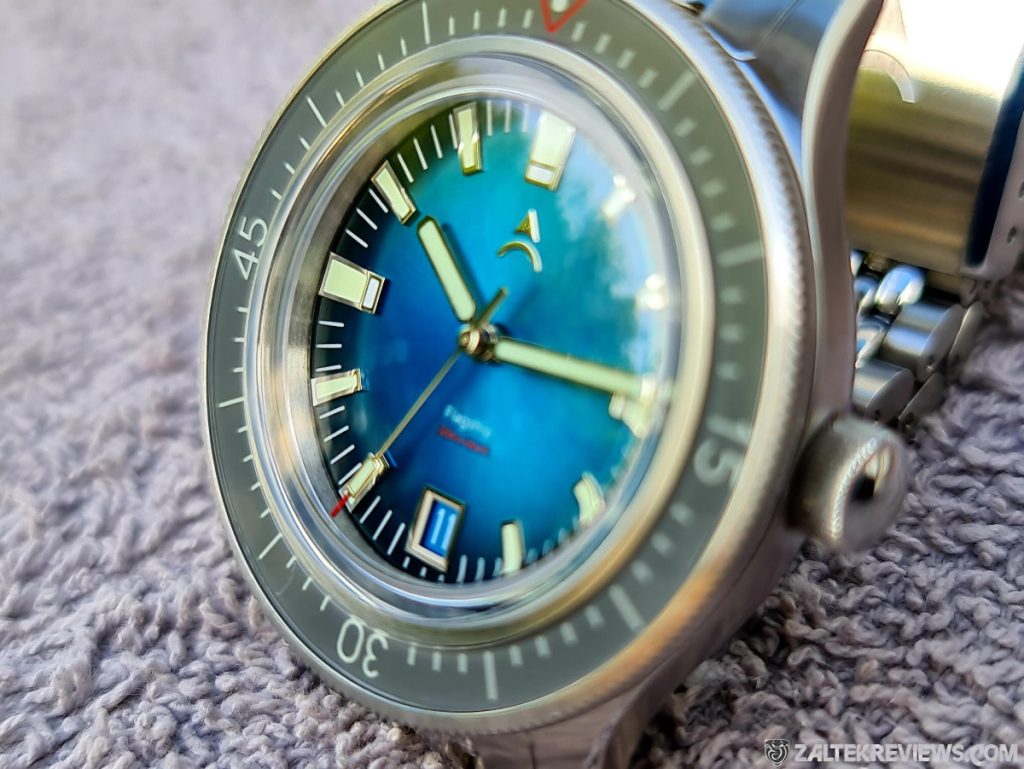 As you can see in the images, both the hour and minute hands are very nicely done with their slim but proportionate design. The seconds hand is great too, with it's wee lumed rectangular section and red paint finish on the tip, that reaches right out to the edge of the minute track when sweeping around the dial. There is also the much loved, colour matched date wheel at the 6 o'clock position, which does look great… although, I would have much preferred it without the silver surround, a lot like what Axios did with the date on their Ironclad diver. That was much better in my opinion.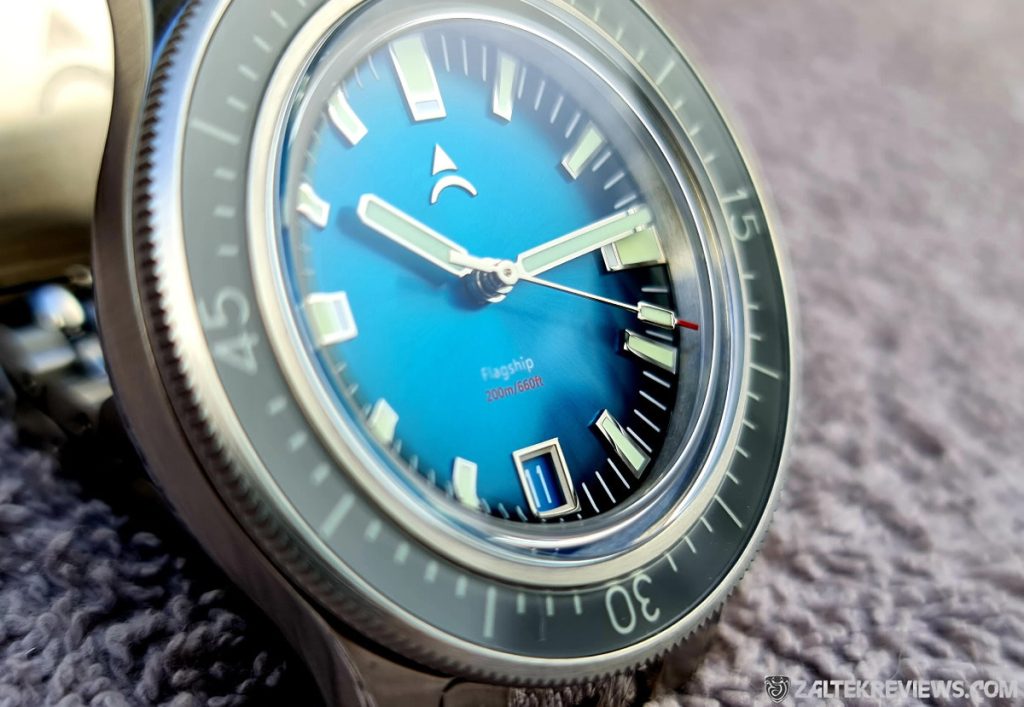 The lume of the Axios Flagship is nothing short of superb! I've seen very few watches with lume that's as good as this. I'd even go as far to say, it's right up there and pretty much just as good as the lume on most of my Zelos watches. The actual formula that has been applied to the Flagship, is a combination of Swiss Super Luminova® C3 X1 & BGW9. 👍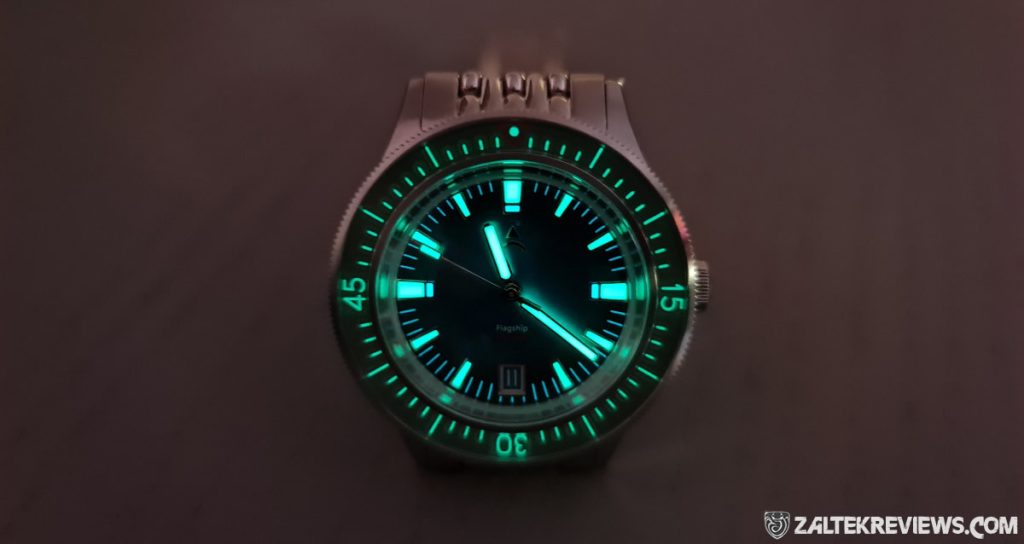 If I'm honest, the Axios Flagship's biggest problem is its' competition. Surprisingly, that actually comes from their very own sister brand, Zelos. I suppose it all comes down to your own personal taste etc… and obviously what you'd normally look for in a watch, whether it be a fuckin' stupidly large helicopter landing pad on your wrist, that's around a foot thick (yup, I'm looking at you Invicta!
) or a lovely svelte, well manufactured sports watch. Either way, each to their own I suppose.
You're probably wondering though, which Zelos model I'm talking about. Well, the Zelos Mako v3 is a close match to the Flagship, in both dimensions and specification. The main difference being the Axios has a more blingy aesthetic compared to that of the Mako v3. That's about it though, they're both roughly the same size, same movement etc, etc…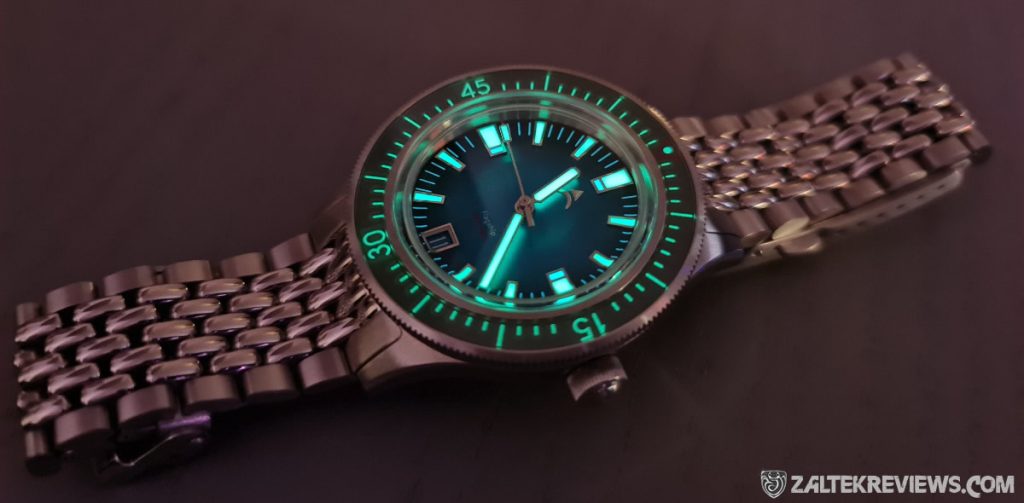 Since receiving the Axios Flagship, I've received a ton of private messages that have been along the lines of, "Hey Will, I see you have the new Axios Flagship. What should I go for, that or the soon to be released Zelos Mako v3?" Well, I can't really answer that, as both watches are just as good as each other, in terms of quality. It can really only come down to the aesthetics and how the Flagship would fit in your own watch collection. Personally speaking, I love the Axios Flagship and it most definitely fits in my collection, as I really don't own anything that looks like this. Sure, there are few minor changes I'd like to change but the Flagship, with it's great overall design and fantastic build quality, it's another hit from Axios.
Axios Watches – A fabulous, uniquely styled, extremely well built sports/dive watch. Great job Axios!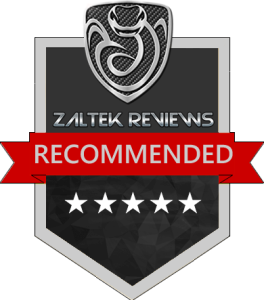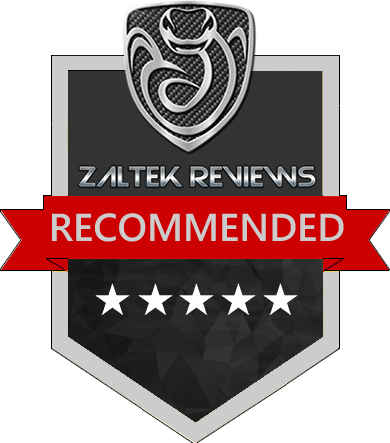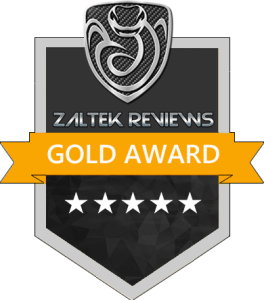 9.7/10 - HIGHLY RECOMMENDED!
A massive thanks to Stuart at Axios Watches for sending out the Flagship for review. Very much appreciated.
To view the Axios website, or to join their mailing list to be informed of new models etc, visit
Axios Watches
.
It takes a fair amount of work to do these reviews. If you feel like supporting Zaltek Reviews to help towards running costs, or even if you feel like just buying me a coffee, please use the PayPal button below.  Thanks very much.
[paypal-donation purpose="Donate to Zaltek Reviews" reference="Ref:Zaltek" button_url=""]