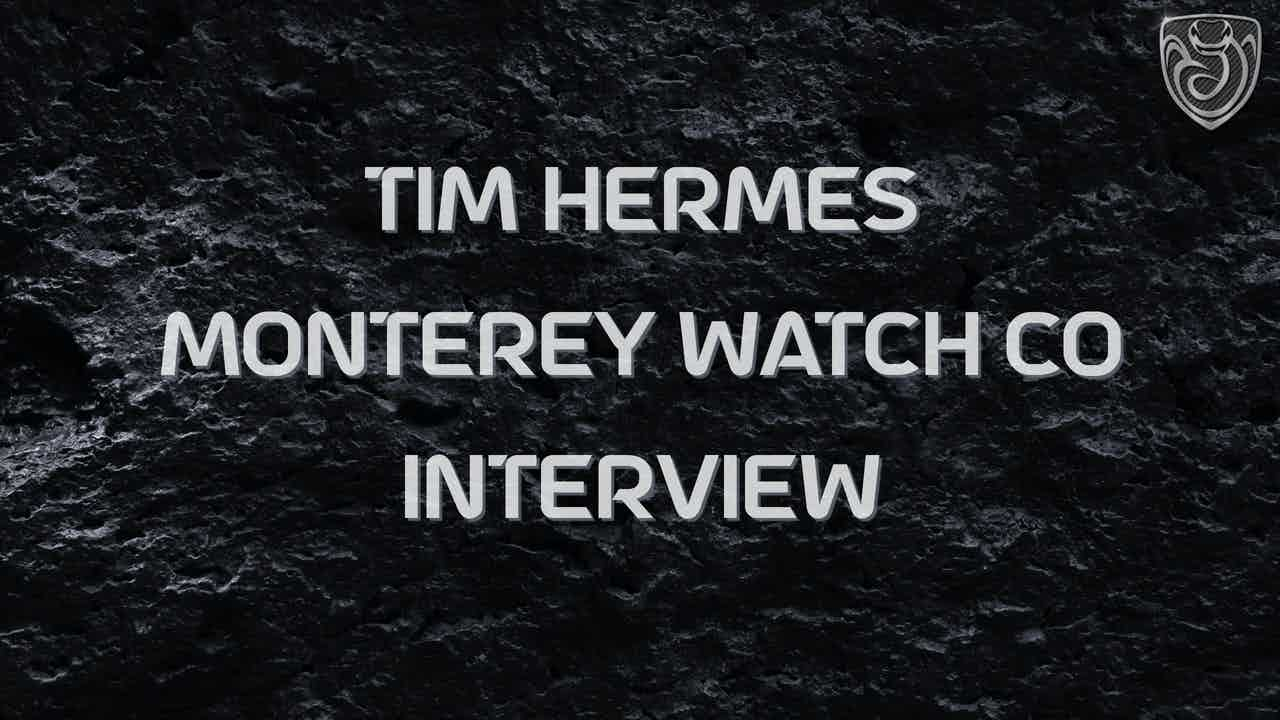 1. How did you first get into making watches?
Always been a huge collector and I got tired of spending the money and then putting them in a safe and being too nervous to wear them.. I asked my wife for a DIY kit for Christmas and that was that. When I put the second on and pressed the crown in and it started to tick…it was over. I've always been an entrepreneur and have a marketing and media background, so decided what the heck? I know the marketing side, and my partner Erik has an engineering background, so…here we are. You wouldn't believe how easy it is to make a logo these days.
2. Do you have a "normal job" or is this your full-time passion?
I'm retired, more or less. So this is a passion play.
3. What do you like best about owning your own micro brand?
Seeing our builds on people's wrists and giving them an amazing piece for not a lot of money. I've seen a couple people with one of our pieces on and it is such a rush. Plus I have a pretty dope collection now, lol.
4. Which of your watches and/or straps is your favorite? Are you also a watch enthusiast of other brands?
I like our Blacktip XP a lot. It has a great weight, checks all the boxes and I love the PT5000 movement. And I had a custom color made for it, which is not quite black. We call it "Monterey Gray." We also have a cool logo on the back. Other watches? Yes I am a huge fan of the big three Rolex, Omega and Breitling. And I think Tissot makes an absolutely unbelievable piece for under $1000 in many cases. In fact I just bought a PRX 80. But some microbrands out there are crazy good: Baltic, VAER to name a couple.
5. What advice would you offer someone that was interested in creating their own brand of watches?
Oh jeez…start simple – modify some Seikos, find your thing and your sweet spot and don't start too many models. Find what works and then refine. Make some for friends. Find your stroke.
6. What do you think really sets your watches apart from others?
Creativity and design using mostly stock parts. We have really created a couple killer lines doing mix and match from vendors we have established relationships with. Less esoteric is the price, and being upfront on what we do. We aren't going for fancy. The reason we are so low priced is we don't design our dials. We pre-select from various vendors. There are much more sophisticated and great brands out there that cost a bit more but they are worth it! I really like the Baltic line a lot for example. A big price issue is the movement itself. Thee are a lot of good ones and now that they are ubiquitous, it's pretty easy to find the right one for the price point you need. As an example, We use NH35 for our base divers, and PT5000 or Sellita for our more upper-end. But still, nothing more than $200, all in.
7. What are some things that you wish everyone knew about you and your work?
That we make no pretense about what we are. We aren't Rolex. We source in Asia. But we use good factories and assemble here in the USA. Most microbrands do at least part of their acquisition and assembly in Asia. I just don't see a need to hide it. There are good and bad factories everywhere. We have found the high-quality ones.
8. Any interesting brand trivia? Any personal info you'd like to share?
We've been doing this for only about five months and it started with a DIY piece which I serialized "001". 001 has now been rebuilt at least five times. Also, there was the Day of Four Deaths, when Erik and I killed four movements experimenting.
9. What future plans do you have for your brand?
Just build watches and get better at it and enjoy the cachet of saying we own a watch company. Isn't that every horologist's dream?
10. As you have developed your watch brand, what has been the biggest surprise so far?
Well it's no secret there is a lot of mark-up. But the real surprise was how many watch fans there are and how many microbrands…and the quality is incredible. From our end we just want to give people the experience of owning an entry level mechanical watch that looks badass. And 800 insta followers since April or so is cool too.
11. I see your watches are USA built, using what you call 'The Trader Joe's Approach'. What is this and how does it allow you to produce such affordable watches?
Trader Joe's white-labels high-quality goods from other vendors and doesn't do any real advertising. Basically the same with us. That's how we keep cost down. But this is self-funded, so we don't need to provide a return. I use my own capital.
12. Can you please tell us more about your "custom shop"?
Yep! I like to get funky with our three main brands so often Ill swap out the bracelets and hand-sets. And I am addicted to finding the right sweep-hand for each piece. Right now I am going through my zebra-stripe phase. A month ago everything had to be red.
13. How many watches per year do you typically sell?
Ask me in seven months, LOL.
14. What is the origin of your Monterey Watch Co's name?
It sounded cool….elegant but surf-y. Plus, my last name is Hermes. And that name was taken. LOL. Prolly a lawsuit if I went in that direction. Can you imagine?
15. Bonus Question- What is a question I did not ask that you wish I would've asked, along with the answer?
That would probably be "What is your business philosophy?" My answer is that customer service fixes everything. I have been in sales for years, and if you make the extra effort to make it right, your customers will stay customers. They forgive mistakes and will actually want to help you get better. Thanks so much!!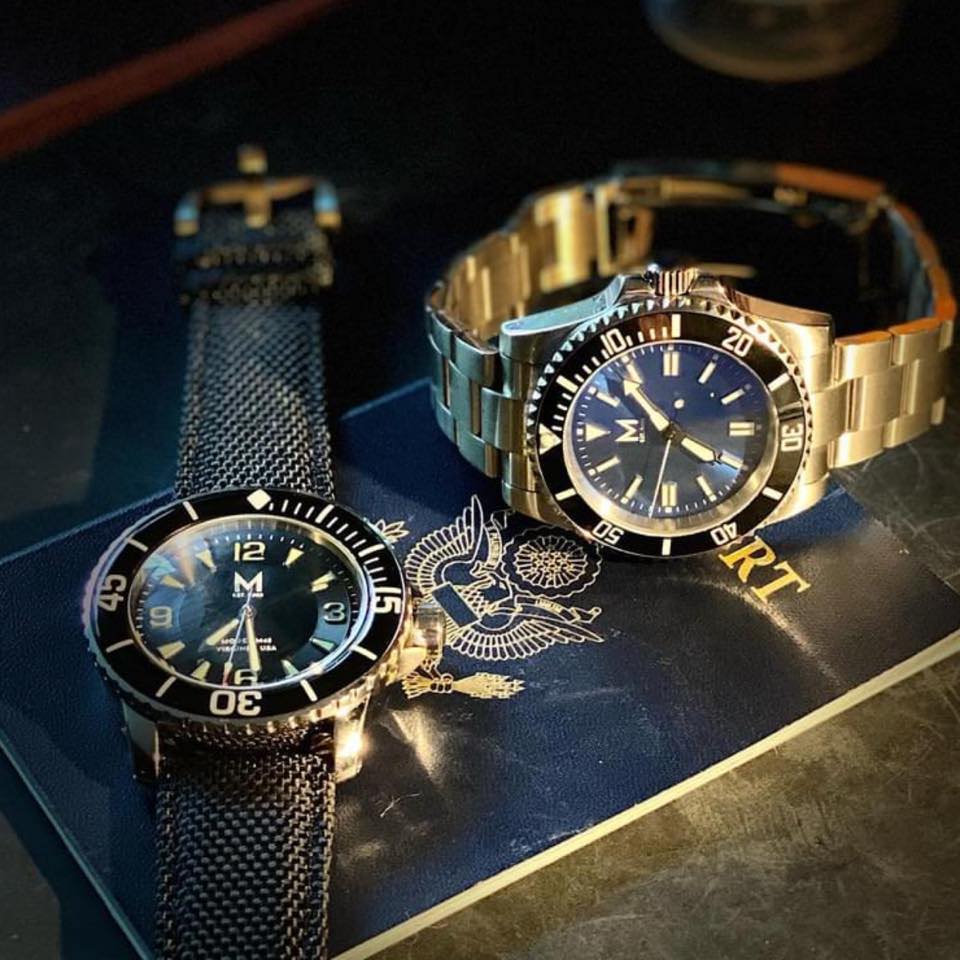 It takes a fair amount of work (and time) to do these reviews, so if you feel like supporting Zaltek Reviews to help towards my running costs, or even if you feel like just buying me a coffee, then please donate using the PayPal button or QR code below. Unfortunately, 97% of my viewers/readers just scroll on by this section. If you feel like that I've given you maybe just a few quids worth of knowledge and/or entertainment, then please take just a couple of minutes of your time to kindly donate. Thanks very much, Will Duncan – Zaltek Reviews.