Manufacturer:

Swiss Watch Company

| Price: $399 USD (£289 GBP, €335 EUR)
I have reviewed a couple of watches from Swiss Watch Company, the SWC Diver and more recently, their SWC Sports DLC. I thought both watches were pretty good, but I always felt they could have done with a couple of tweaks here & there. I know SWC released their MkII Diver recently, and I was originally going to get one in for review, however I was heavily distracted by the announcement from Swiss Watch Company that they were releasing a full grade 2 titanium field watch. Well ladies & gentlemen, that's exactly what we have here today, the aptly named SWC Bunker. So, is it shite or good?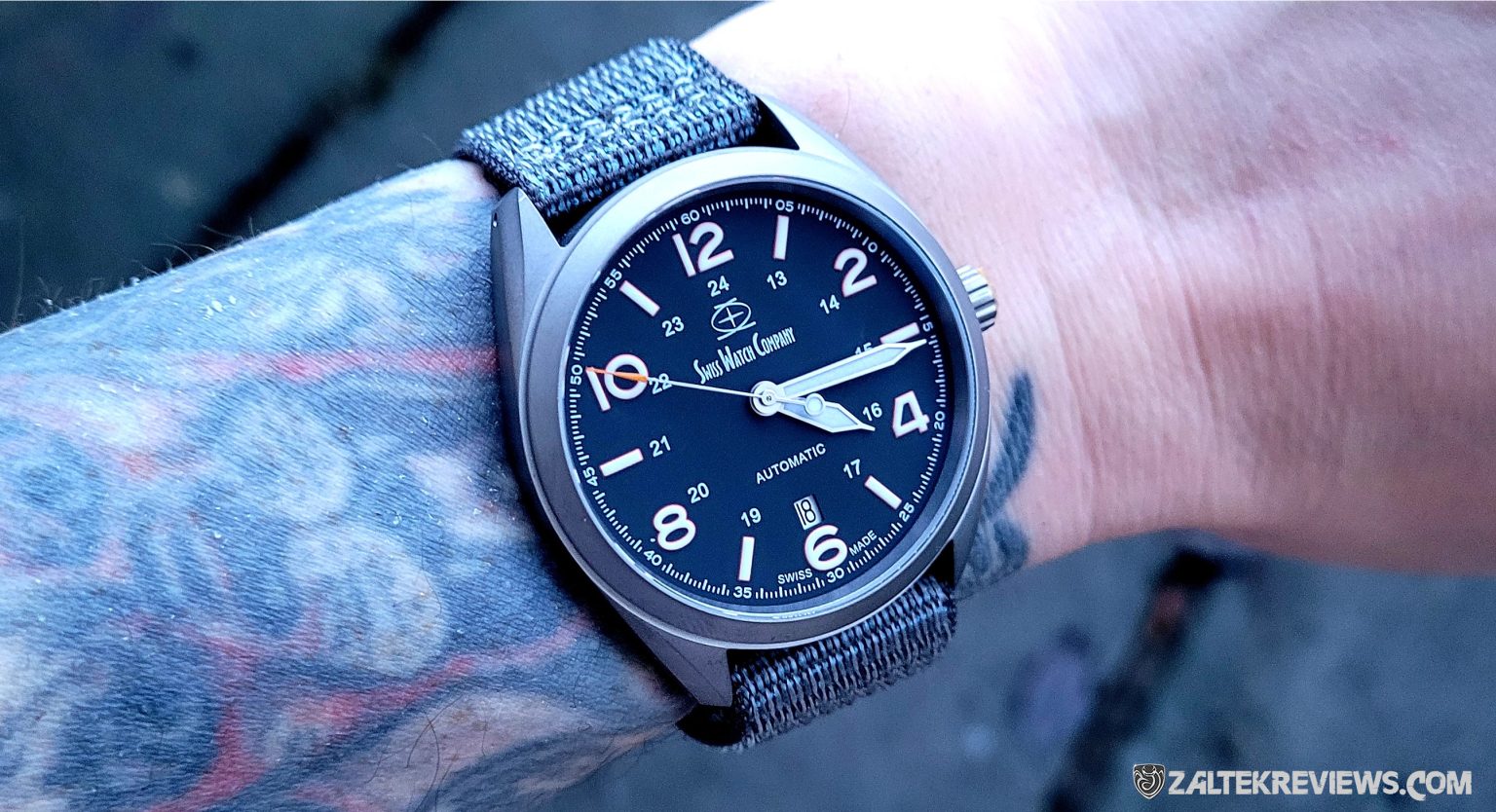 Specifications
Dimensions: Case – 40.9mm, Thickness – 9.8mm, Lug to Lug – 46.7mm, Lug Width – 22mm
Movement: Swiss Sellita SW200, 28,800vph, 4Hz, Hackable, Self Winding, 38hr Power Reserve
Case Material: Titanium Grade 2, Hardening Coating, Drilled Lugs
Dial: Matte Finish, Date at 6, Sword Hands, Reverse Lollipop Seconds Hand
Straps: x2, Leather with Titanium Hardware, Nylon Velcro
Crystal: Flat Sapphire, 16x Underside Anti-Reflective Coatings
Lume: 20x Layers of Swiss Super-LumiNova® BLW10 Grade X1
Water Resistance: 100m / 10ATM / 330ft      

Caseback: Screw Down, SWC Bunker Etching
Crown: 6mm, Screw Down, Signed

Weight: 46g (On Velcro Strap)
Where to Buy: Swiss Watch Company
Warranty: 2 Years International
SWC Bunker Colour Options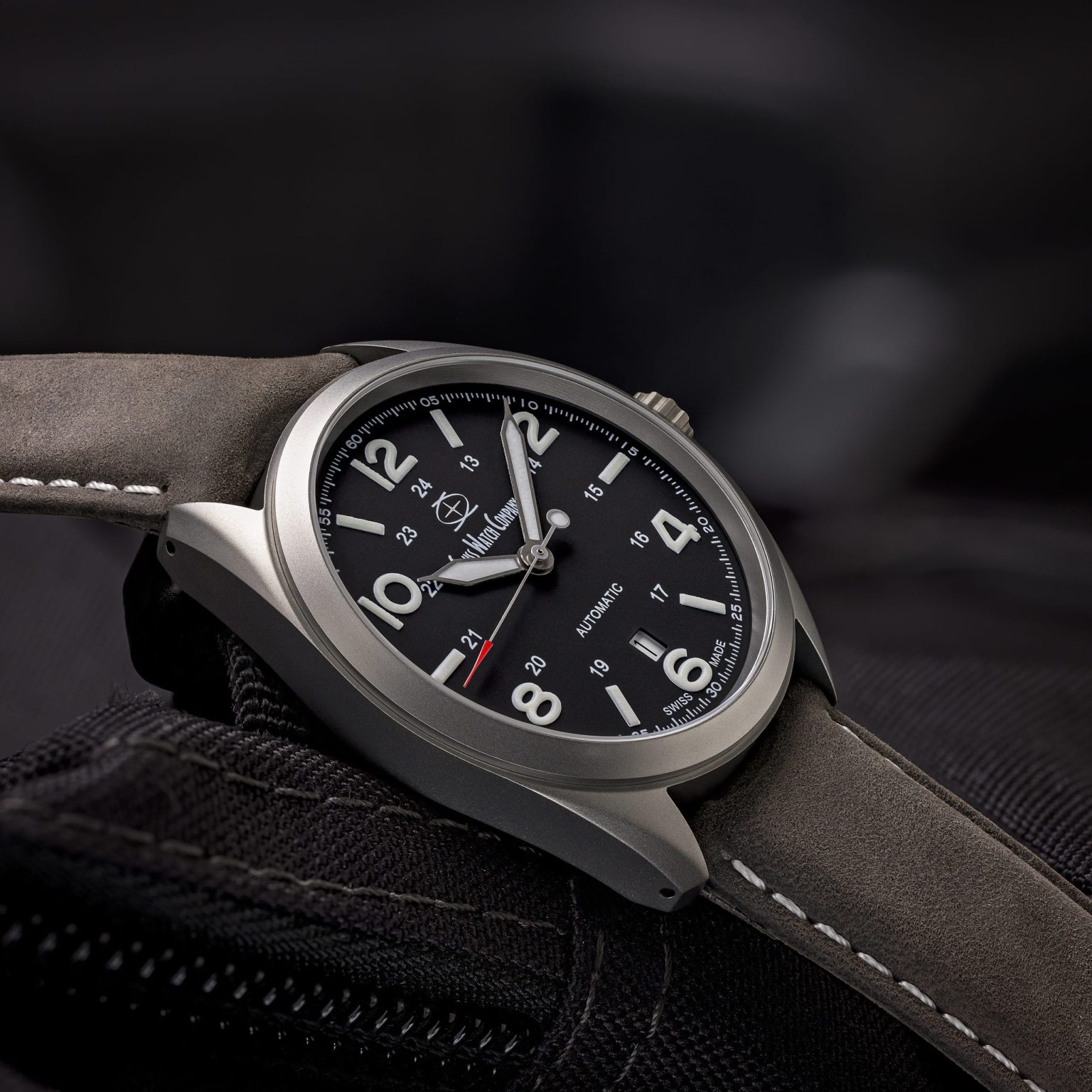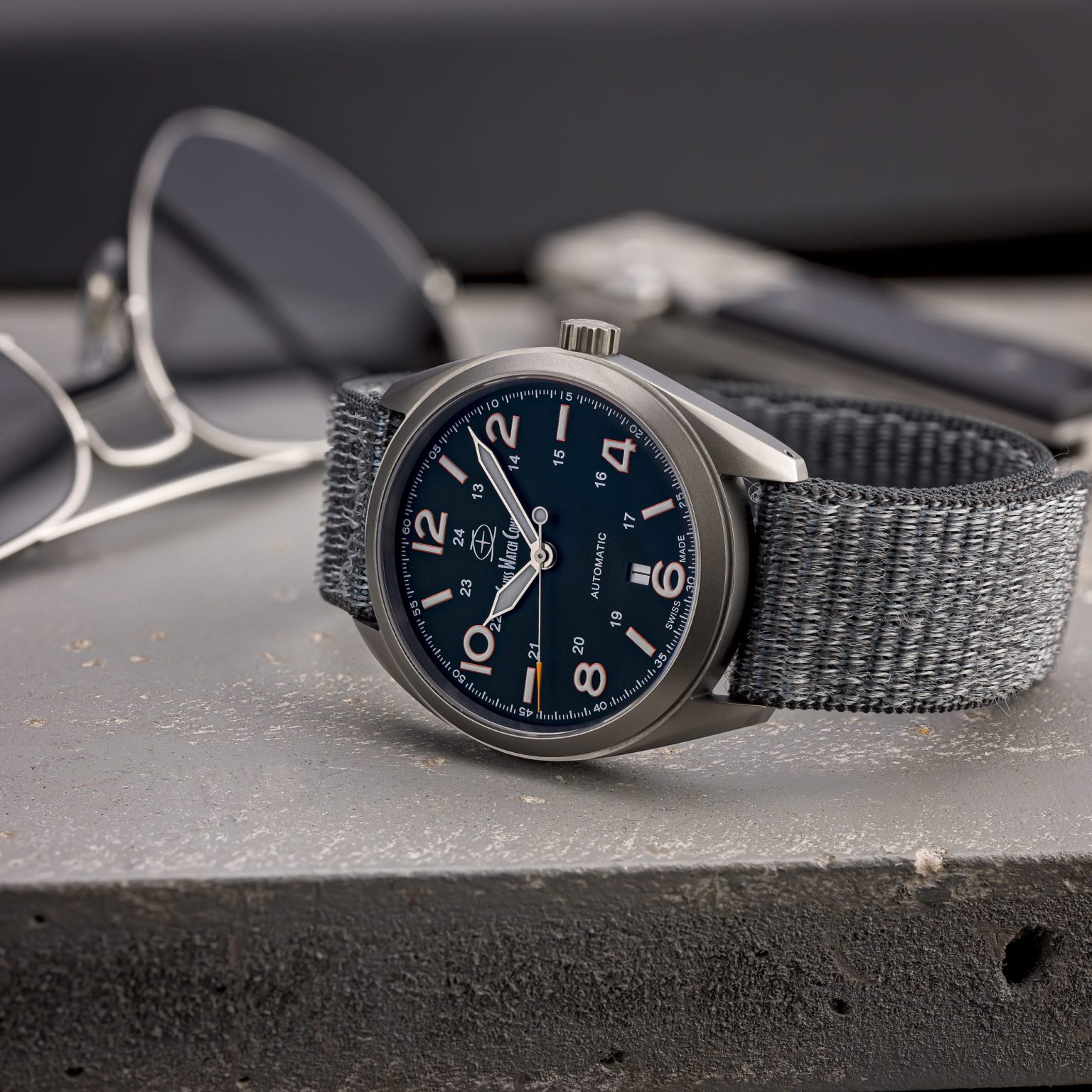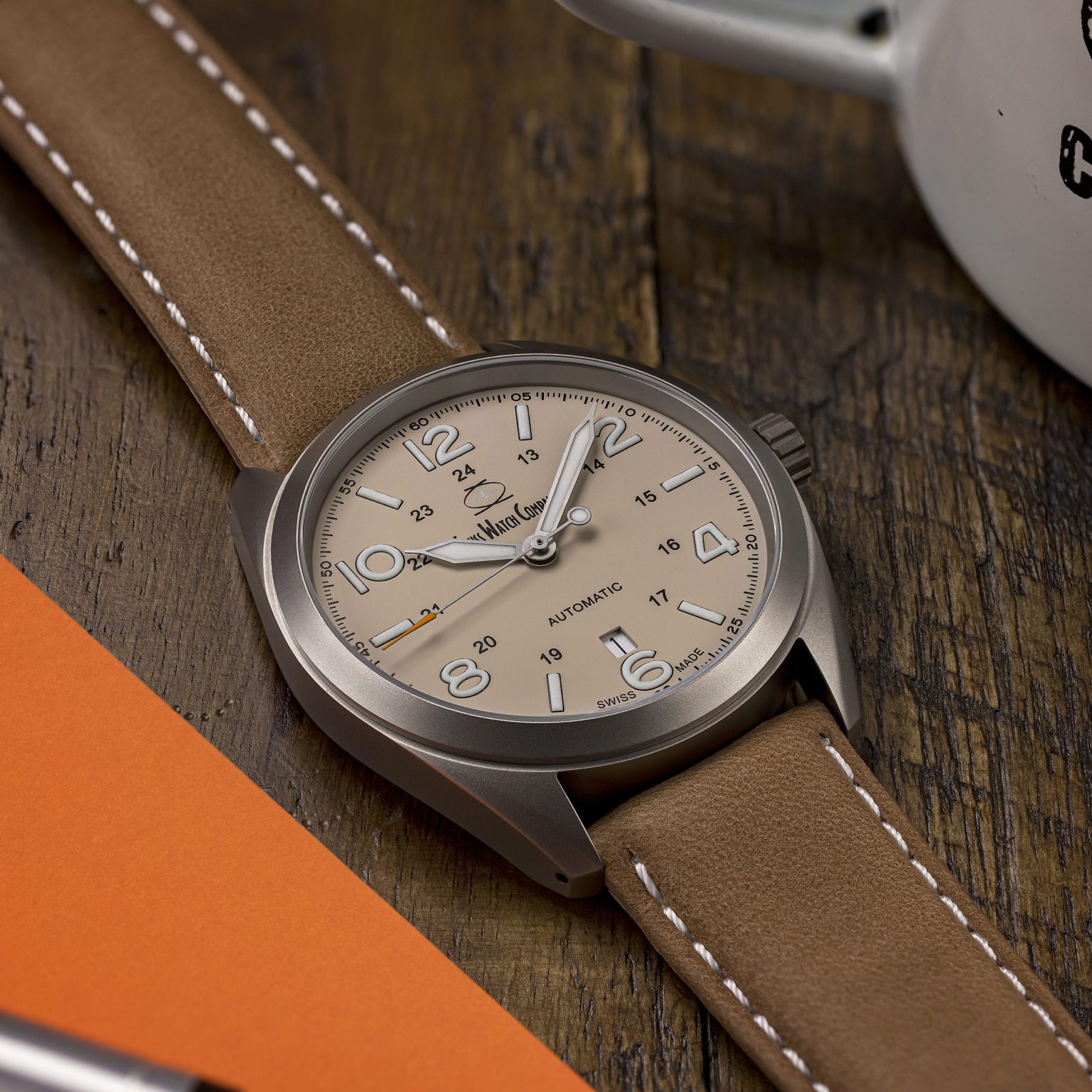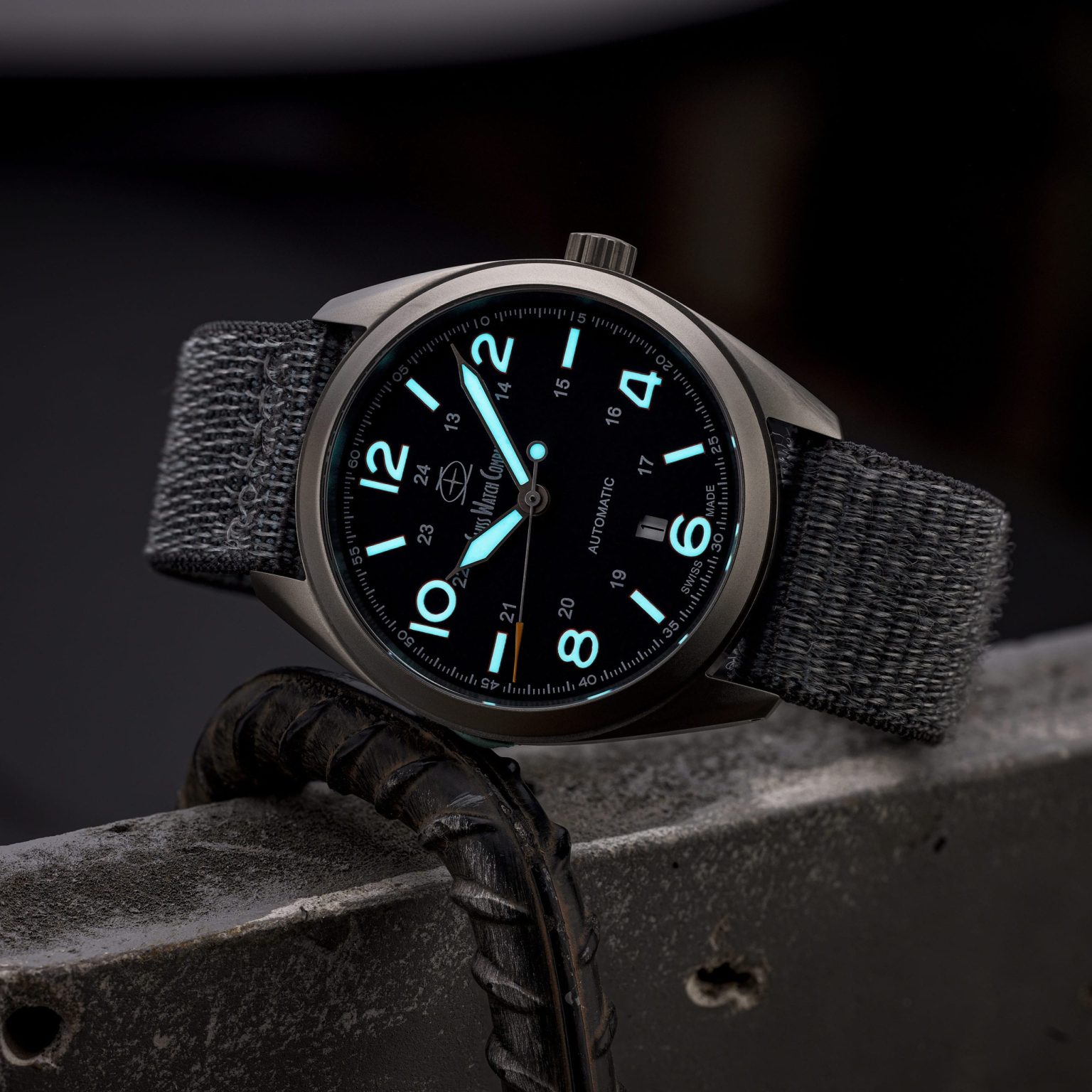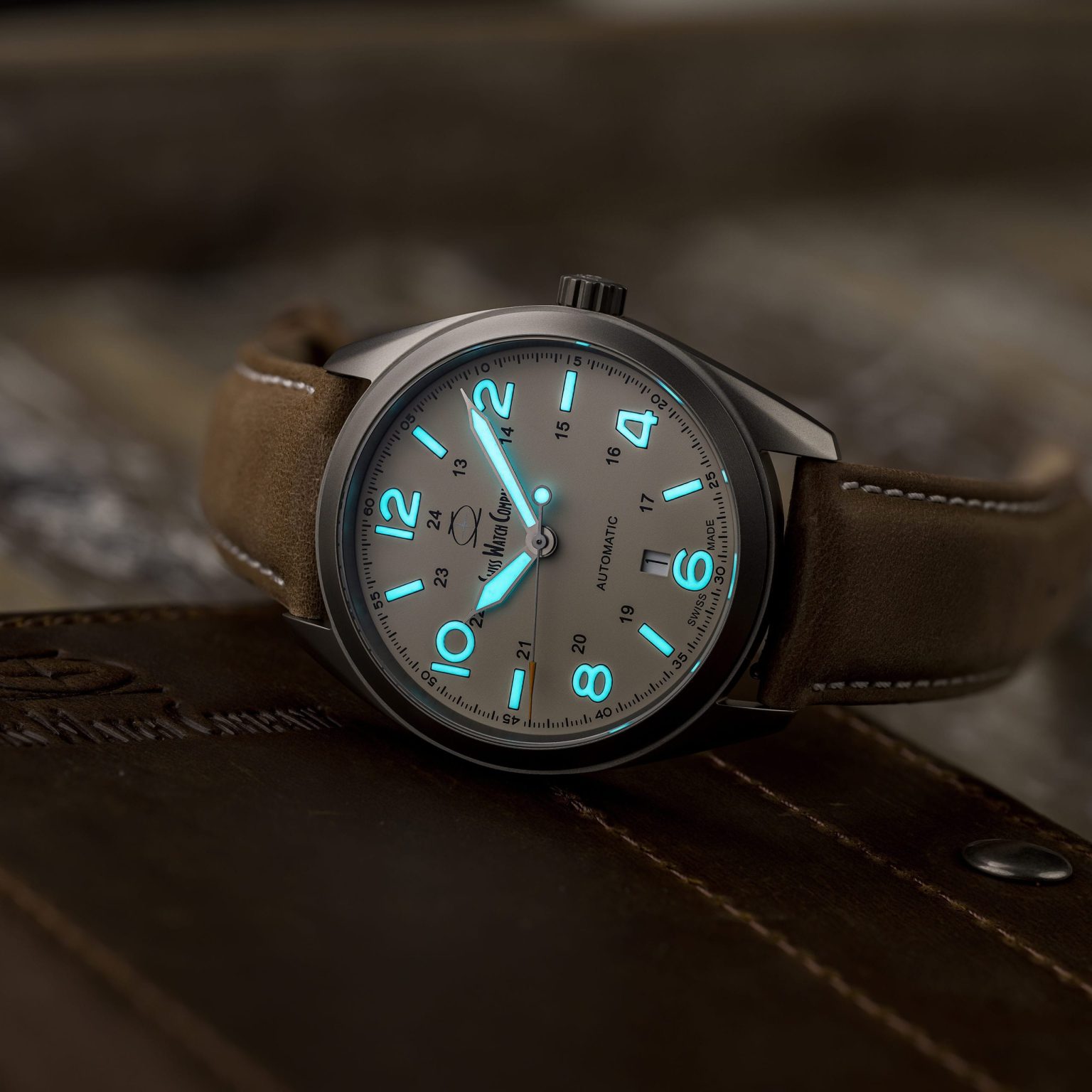 "Swiss Watch Company (SWC) was founded in 1996 by Stephen Roemer and got its start making watches for the armed forces and first responders. We produced watches for these organizations until 2008, which is where we began facilitating manufacturing for other watch brands. To this day, we still handle the manufacturing for many reputable brands, but our real goal was always to create our own line of watches.

In 2018 we launched a successful Kickstarter campaign for our SWC diver and have since delivered many watches to happy customers all over the world.How did the name "Swiss Watch Company" come about? After leaving Swatch Group to start his own company Stephen, having grown up among the heritage of Swiss watches, wanted to have that heritage known within his company name. He came up with the name "Swiss Watch Company" and submitted it to the Swiss Government.

It just so happened that there was a time span of about a year and a half where "Swiss" was acceptable to use in the name of a watch company. It was within this time gap that he submitted "Swiss Watch Company" and it was accepted by the government. After its acceptance the use of "Swiss" was no longer permitted and Swiss Watch Company is the only watch company licensed in Switzerland with Swiss in the name."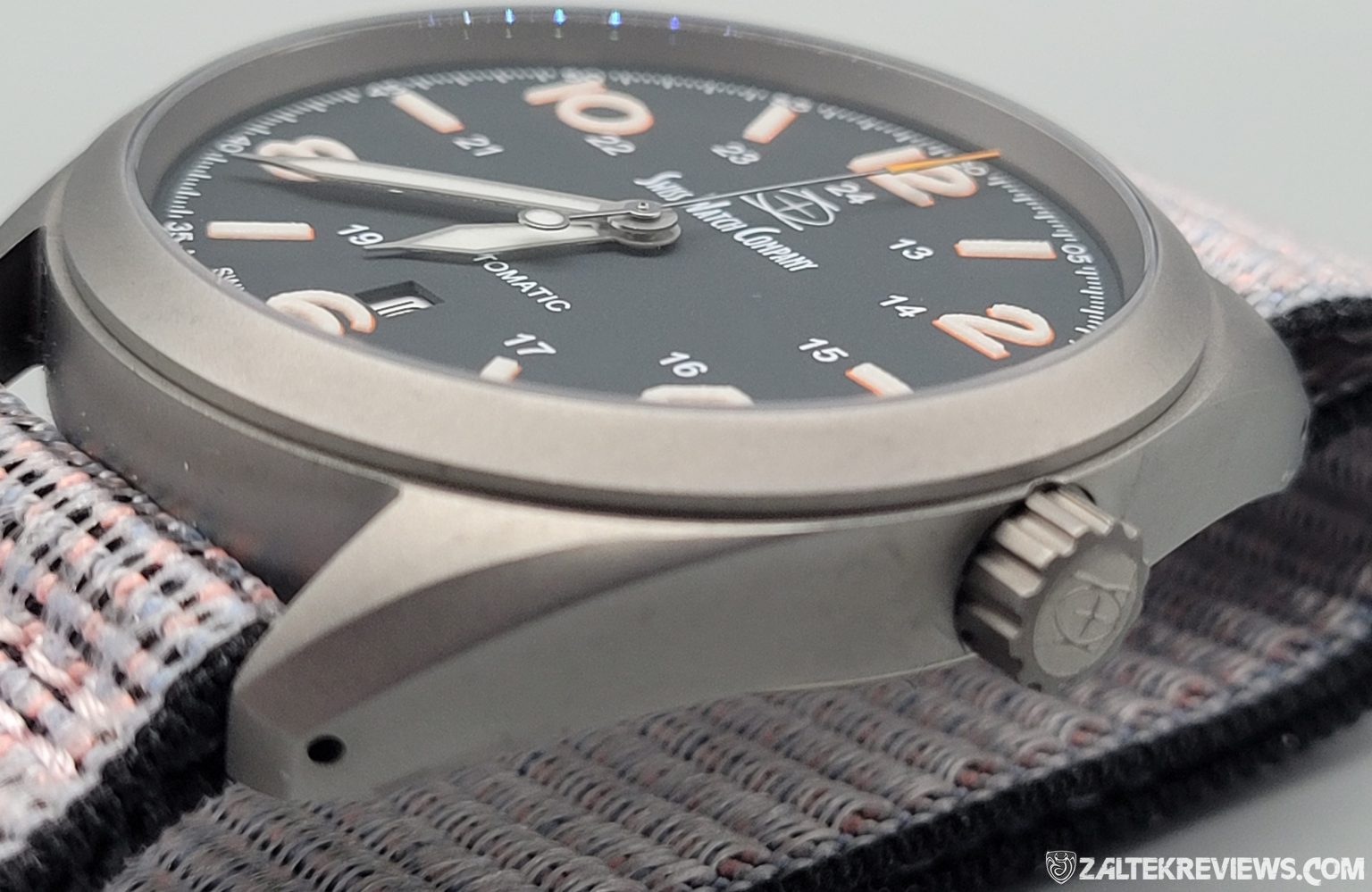 The case of the SWC Bunker has a diameter of 40.9mm. The lug to lug is nice and compact at 46.7mm, and the overall thickness including the sapphire crystal, albeit flat, I measured in at a very tasty 9.8mm! The entire case, caseback. bezel and crown are all Titanium Grade 2. The watch does has a completely matte finish, however SWC have made the effort to add a little 'pizzazz', with a tasteful bevelled edge, that runs down and slightly twists over the edge of each (drilled) lug. The Bunker has a water resistance rating of 100m, which is a more than acceptable WR rating for any field watch. SWC also made the decision to apply a hardening coating to the case, although I'm not exactly sure of the hardness rating.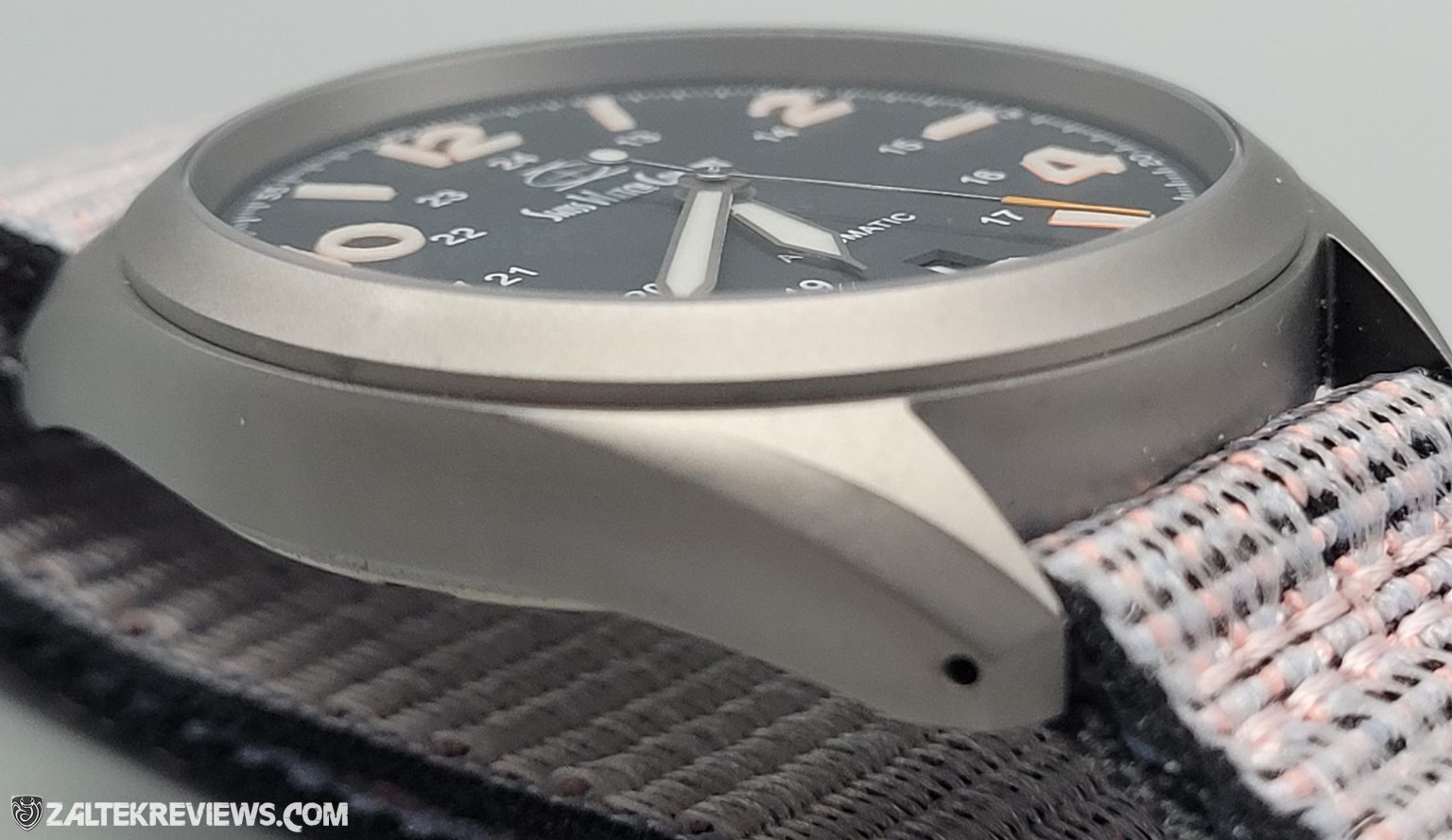 The Bunker wears absolutely brilliantly on wrist and is extremely comfortable, with it just melting onto your wrist, mainly down to the fact that it weighs practically nothing at 47g. That's lighter than my friggin' G-Shock for fuck's sake!
The signed crown is awesome, looks great and is simple to operate with oodles of grip. There's no wobble either, when the crown is in use and you can also feel a very nice pop as you unscrew it. I would have preferred a slightly bigger crown though, at around 6.5-7mm. The caseback is also rather nice, with its relatively sterile appearance, with the usual various specs etched around the edge and the logo & model name in the centre. Can you spot the big fat error though? "28800Hz". Really!? I'd pay money to see that in operation!
SWC are aware of that error though and it will be rectified very soon.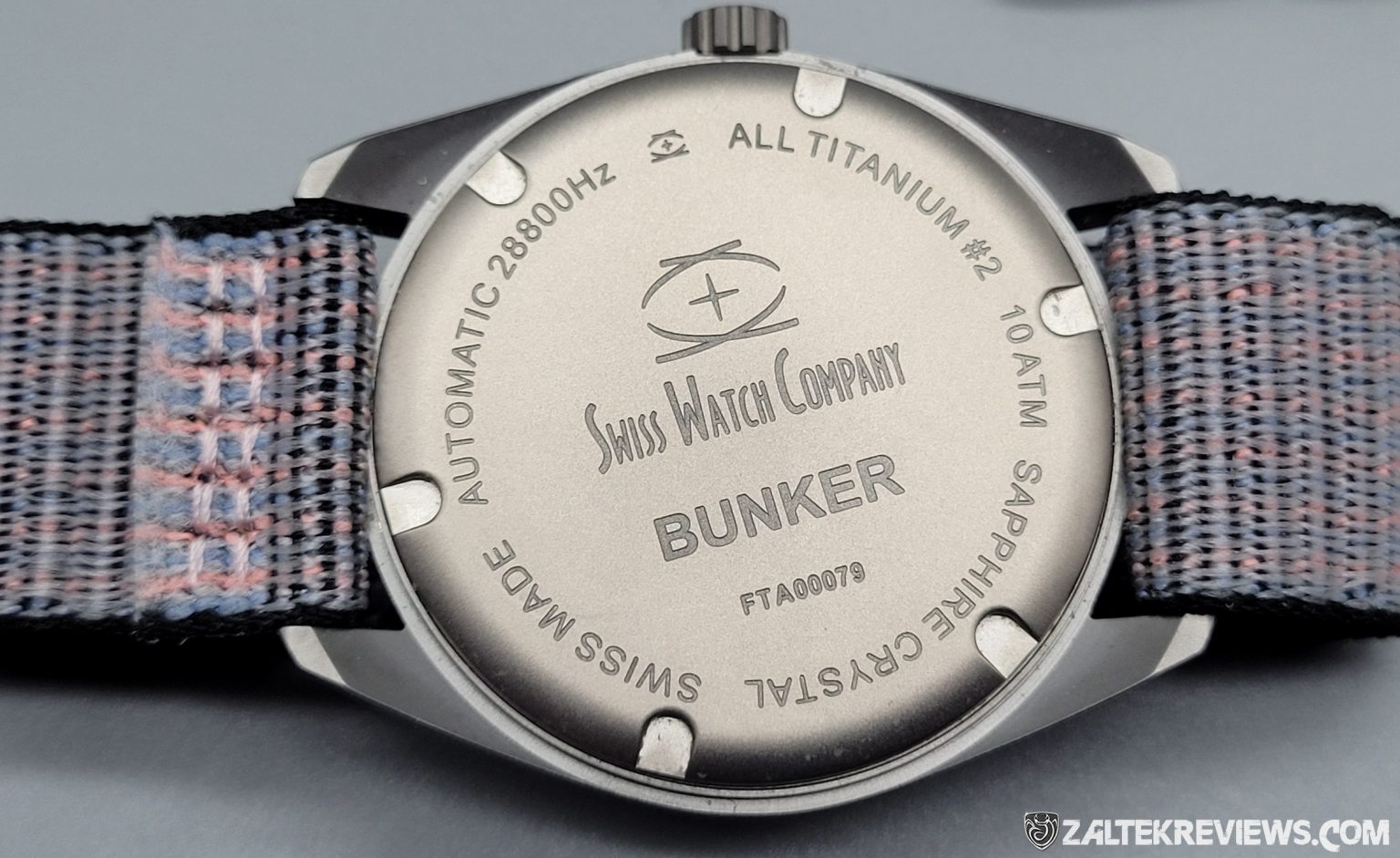 Titanium Grades Explained (well, sort of...)
Here is my 'thick bastards' version of me trying my best to explain Titanium and its relative gradings… Grades 1, 2, 3 & 4 are commercially pure (99% minimum titanium). These grades have slight variations in chemical composition, that can both affect mechanical properties and design capability. Titanium, as most of you are aware, is very lightweight compared to stainless steel and has exceptional corrosion resistance, exceeding that of the aforementioned in most scenarios.

Of the four commercially pure titanium grades that I've mentioned, Grade 2 is definitely the titanium of choice for most manufacturers in the watch industry, giving both good ductility, as well as corrosion resistance. Titanium Grade 5 is an alloyed titanium (an alpha-beta alloy) and is subsequently considered the 'best of the best'. However, it is also at least twice the price of Grade 2, depending on which part of the world it is sourced and/or bought from.

Straight out of the box, the Bunker comes fitted with a 22mm waxed leather strap with a milled, signed and very nice looking titanium buckle & tang. These straps aren't all that cheap either, so it is a great OEM strap that SWC have decided to include with the Bunker. A lot of people would be more than happy with this and won't want to swap out this strap for something else they own or anything that's aftermarket. I personally though, can't be arsed with most two piece straps, no matter who they're from, so I'm pretty thankful that Swiss Watch Company includes their new nylon velcro straps.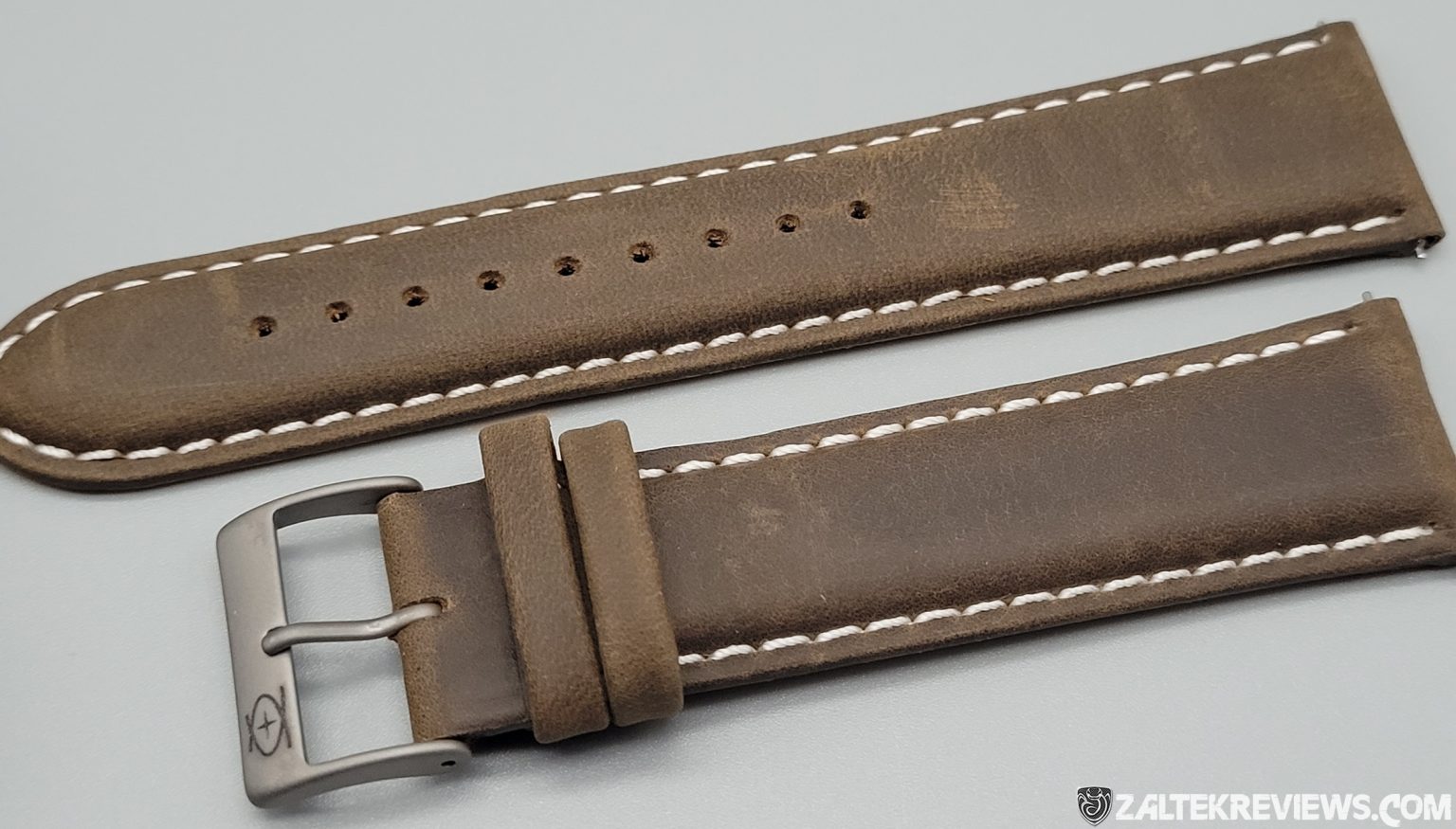 So, being honest, with the amount of straps I have, it'll take something pretty special to lure me away and into something new. These velcro straps are fuckin' brilliant… they're so good in fact, I have ordered more of them, the additional ones that you can see in the image below, plus I've also ordered another two, a lighter grey and a navy blue, that I'll use with other watches. I would've ordered even more, tons of them in fact, but unfortunately they currently only come in 22mm.
I have spoken to Josh at SWC regarding this, and thankfully, due to the sheer popularity of these straps, SWC are looking into releasing them in 20mm later on in the year. If you fancy picking some up, you can order them seperately under the strap section on SWC's website. Oh yeah, before I forget, there are also plans for a matching titanium bracelet for the Bunker, that should be released at some point in 2021. Yup, and you better bloody believe it, I WILL be getting one!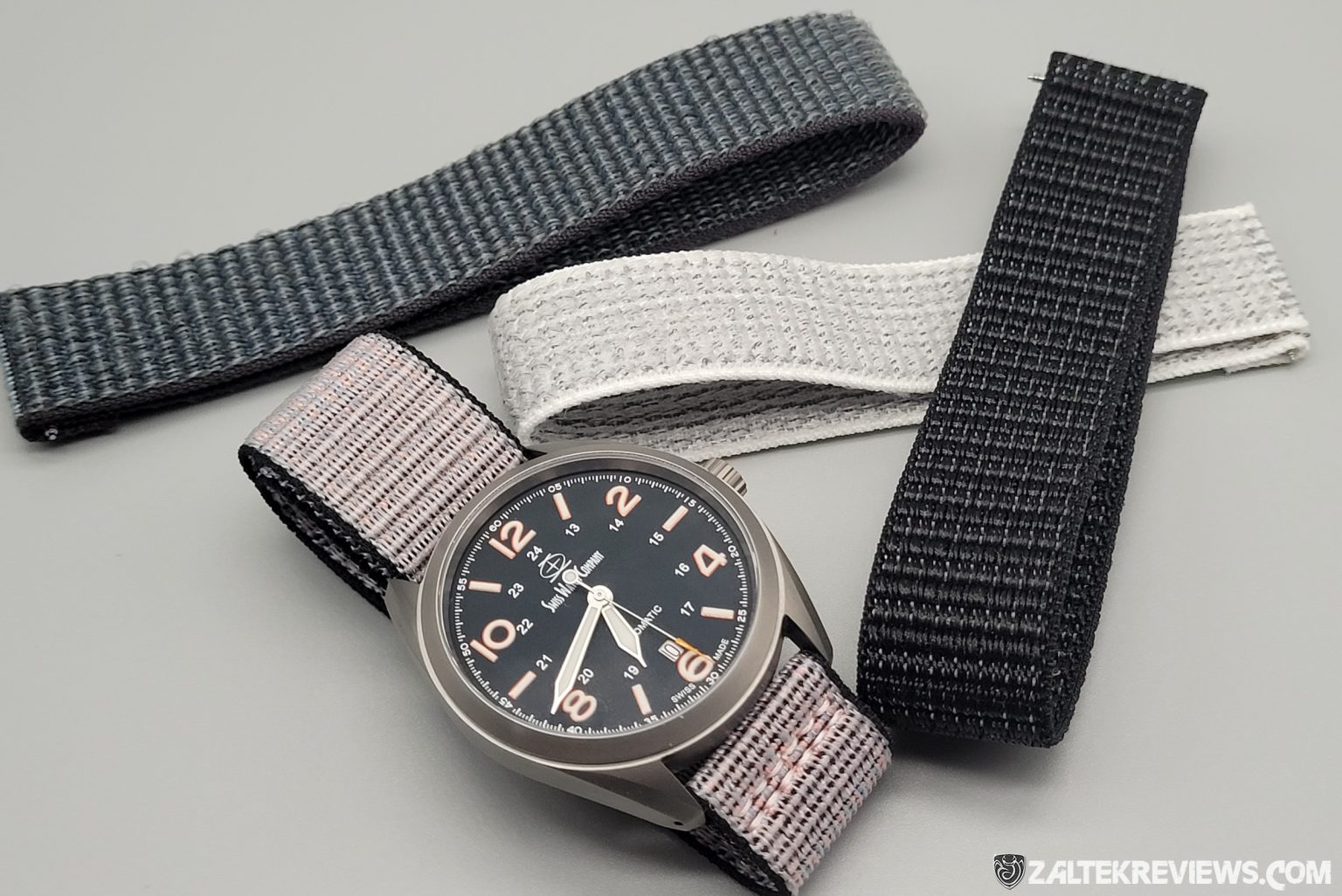 The movement selected for the SWC Bunker is the Swiss Sellita SW200. This Swiss made movement is self-winding, has 26 jewels and the oscillating weight spins up giving up to a relatively respectable 38 hour power reserve. The balance runs at 28,800vph (4Hz) and the movement is also hackable. Checking the accuracy after running the Bunker for a good few weeks, both on wrist, as well as occassionally in my watch winder, I was more than impressed with the results, with the SWC Bunker showing an average of just 3.7 seconds per day. Sweet! Very happy with those numbers…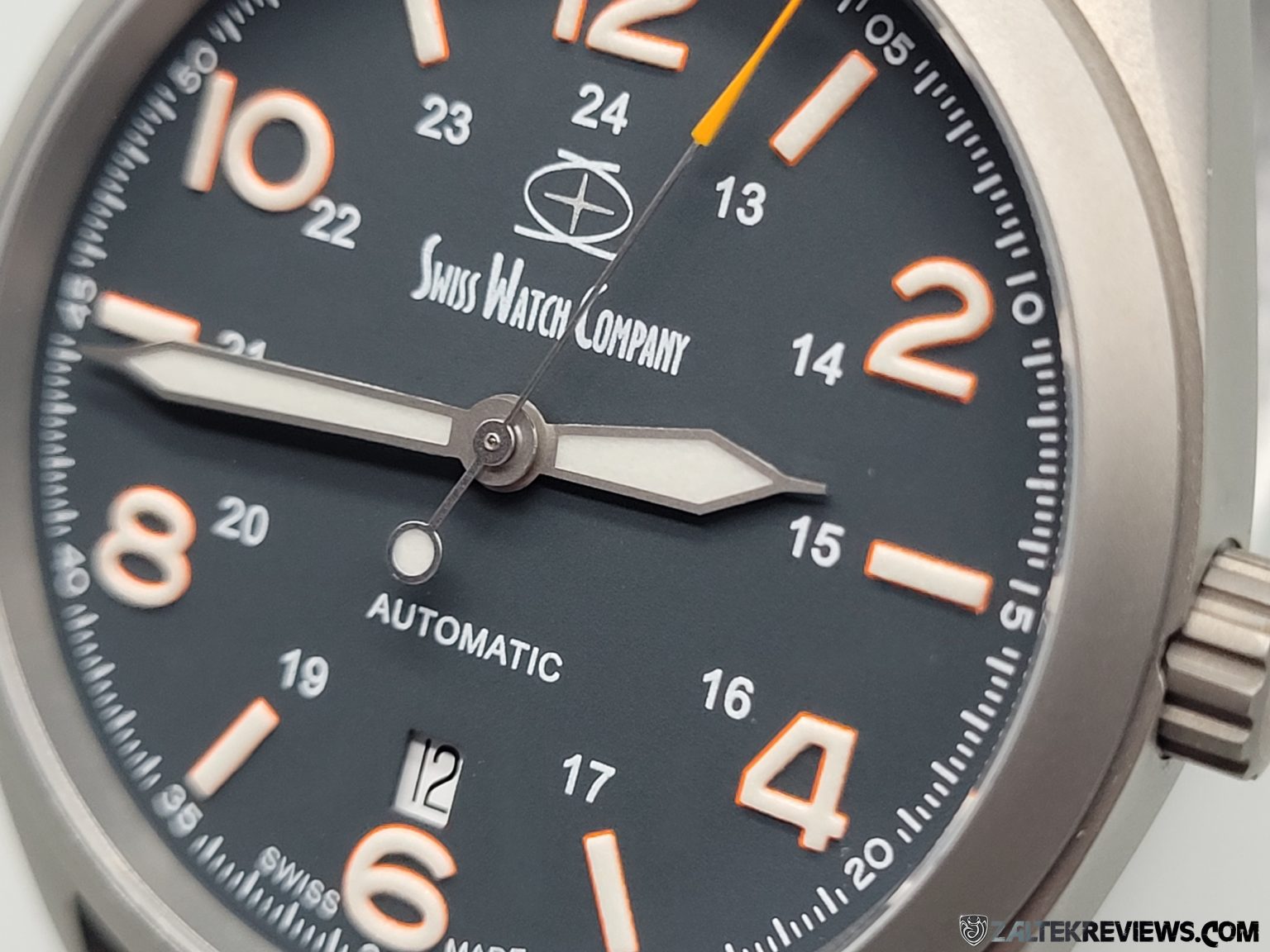 The SWC Bunker has a totally fixed bezel, that's also been given the aforementioned hardness coating. The text on the dial is just the word AUTOMATIC printed in white, with SWISS MADE at the usual spot of either side of the arabic at six. The Swiss Watch Company logo is also printed and is placed at just under the 12 o'clock position. The hour markers and arabics look fantastic and as there's actually 20 layers of lume on them, they actually look applied at first glance, but they're not. On this blue/grey colourway, there is also a thin orange border around each marker & arabic. If any brand contacted me and said, "Will, I'm sending you a blue/grey(ish) watch for review, with orange accents everywhere", I'd have probably told them to go and get fucked. This really works on this version of the Bunker though. I absolutely love it!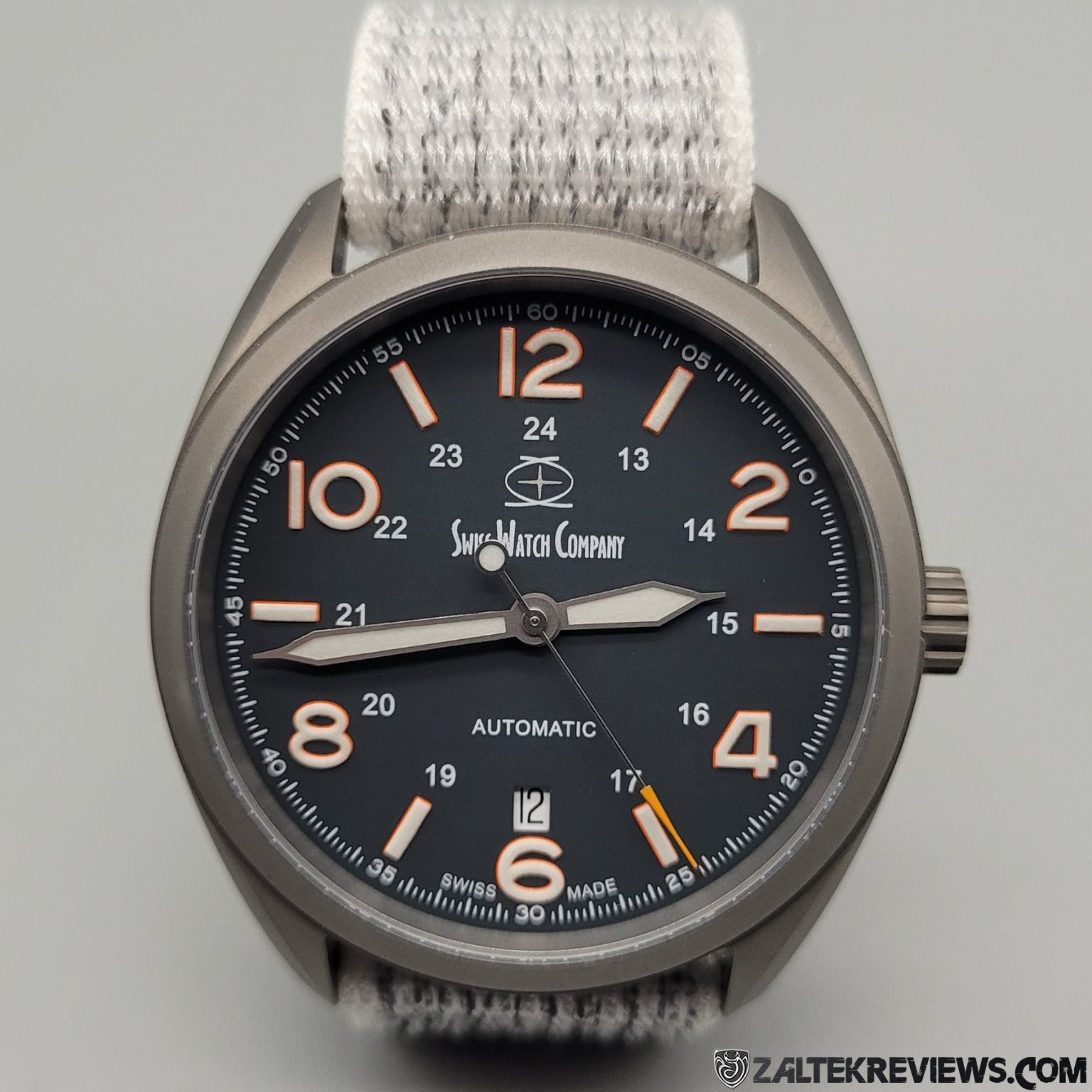 There is a date complication at the 6 o'clock position and I'm so glad they didn't go with some cheesy frame or printed border. It's also positioned correctly at the only position a date complication should be (in my opinion). My only negative with the entire watch though, is it's screaming out to be colour matched to the dial, especially on these darker models.
As you can see in the images, the hour and minute hands are superbly done, with their sword style design. I have to admit, the hour and minute hands are one of my favourite aspects of this watch, I think sword hands are just perfect! The seconds hand is lovely too, with it's wee orange arrow/tip, that reaches right out to the edge of the minute track.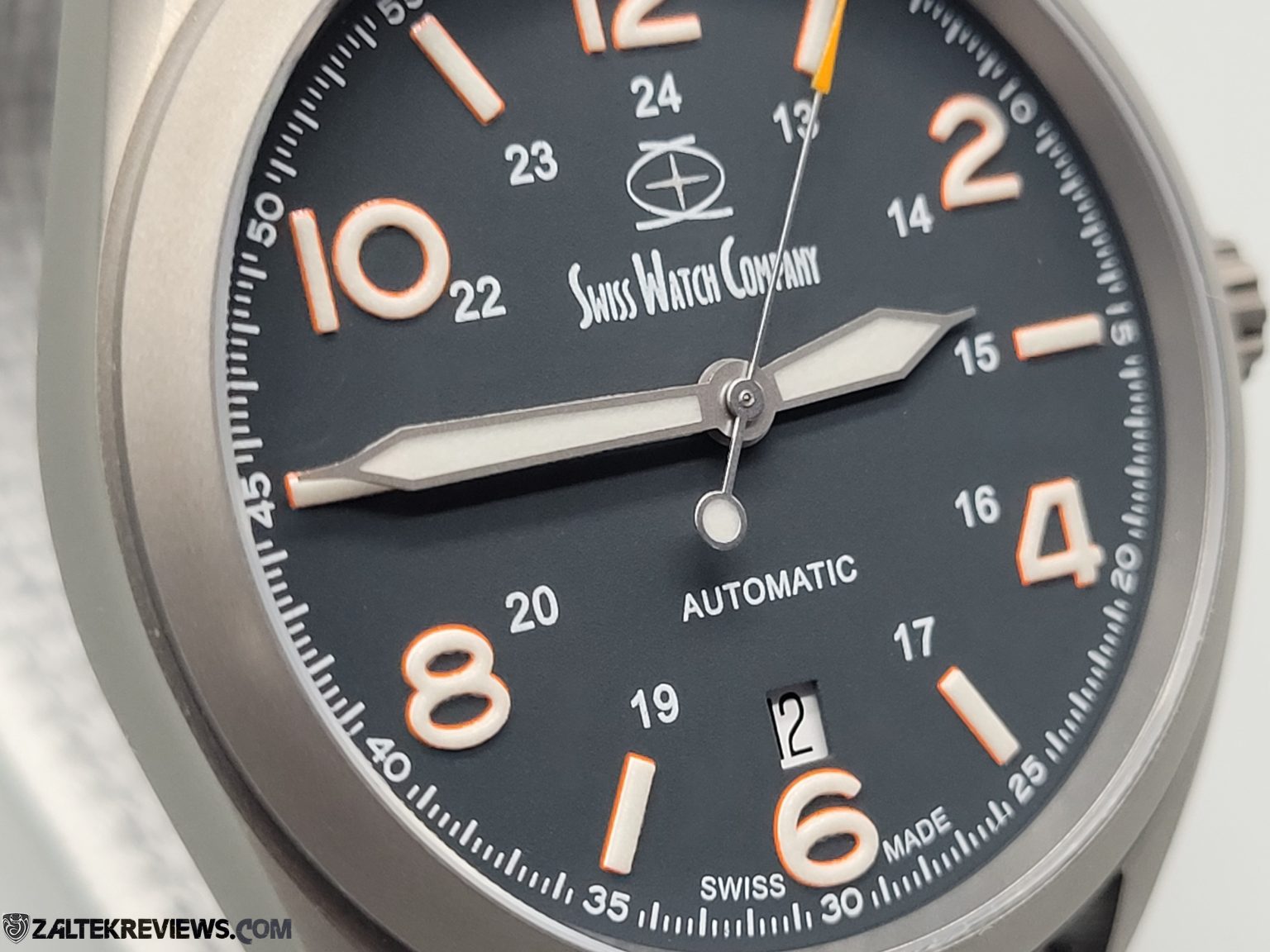 The lume on the SWC Bunker is easily the best lume I've ever seen. On ANY watch! It is top of the line X1 Grade Swiss Super-LumiNova® BLW10. Is that a typo Will?, I hear you ask. Nope. It is basically the equivalent of BGW9 at a X1 Grade level, however that doesn't even exist. So why aren't other companies slapping this stuff on their own watches? Well, the biggest reason is it can be rather expensive and it is supposed to be exclusive to only brands of the Swatch Group.
This is where I should introduce Stephen Roemer, the founder (or Daddy) of SWC, who worked for years in quality assurance within the Swatch group. With his contacts he managed to source Super-LumiNova® BLW10 X1-Grade. As most of you know, I'm a total lume junkie and I've always rated the lume from companies along the lines of Zelos, HELM, etc, as having the best in the industry. Swiss Watch Company now hold that title! They are definetly the 'Kings of Lume'.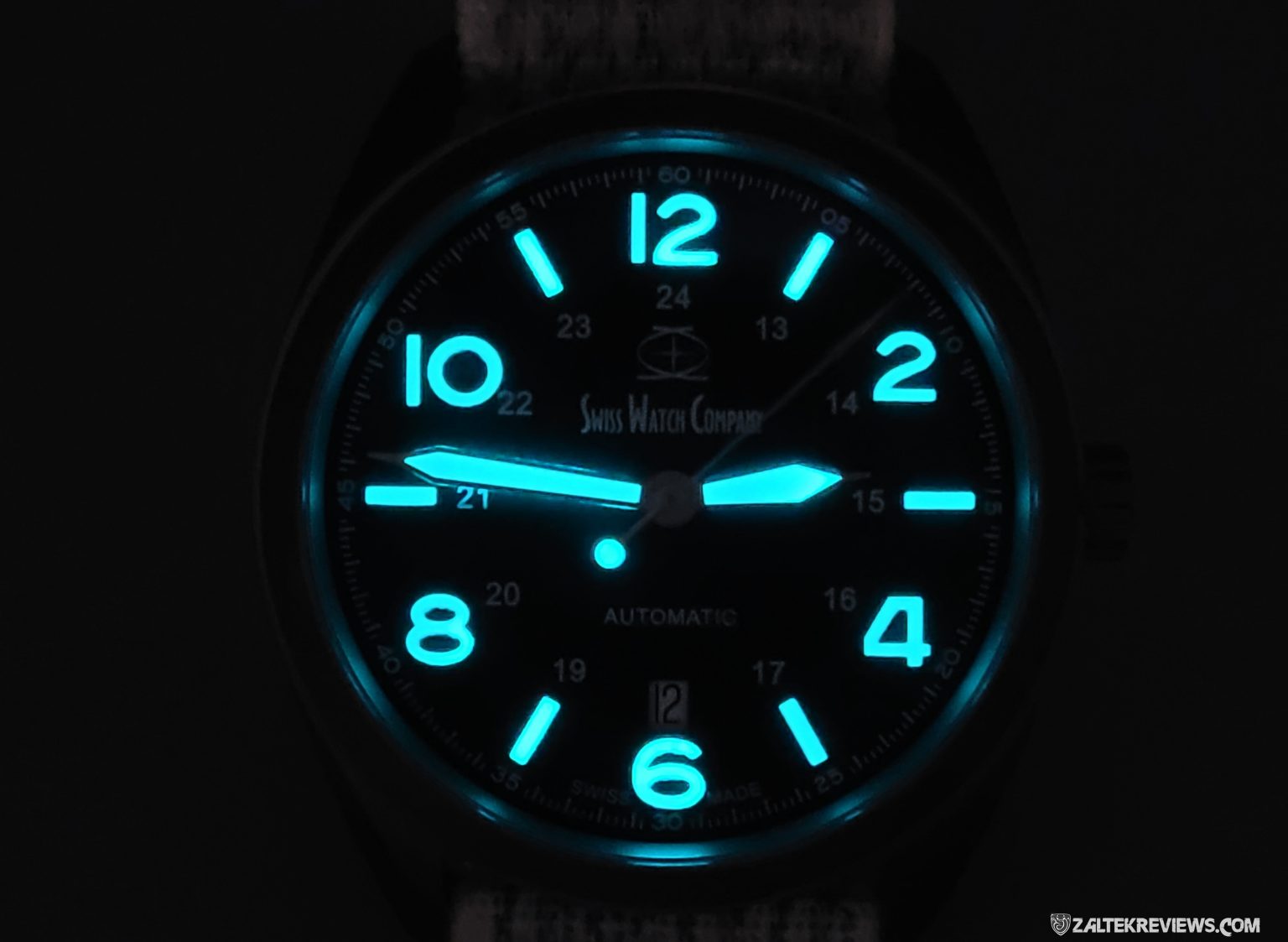 So, this conclusion will be piss-easy to write. The Bunker from Swiss Watch Company is fuckin' AWESOME! This is by far the best field watch I've ever reviewed. In fact, it's probably one of the best watches I've even seen! The Bunker is a prime candidate for those of you that are looking for that "one watch collection". Do those type of people even exist?
Either way, if that is you, then look no further! It's actually quite rare that I would recommend any watch as high as this, with maybe the exception of just a small handful of other watches, you most definitely need this SWC Bunker as part of any collection. It is a 110% phenomenal timepiece! Congratulations to Swiss Watch Company, I honestly, without question, wholeheartedly, recommend the SWC Bunker. Oh yeah, the price… It's a complete and utter bargain at just $399 USD!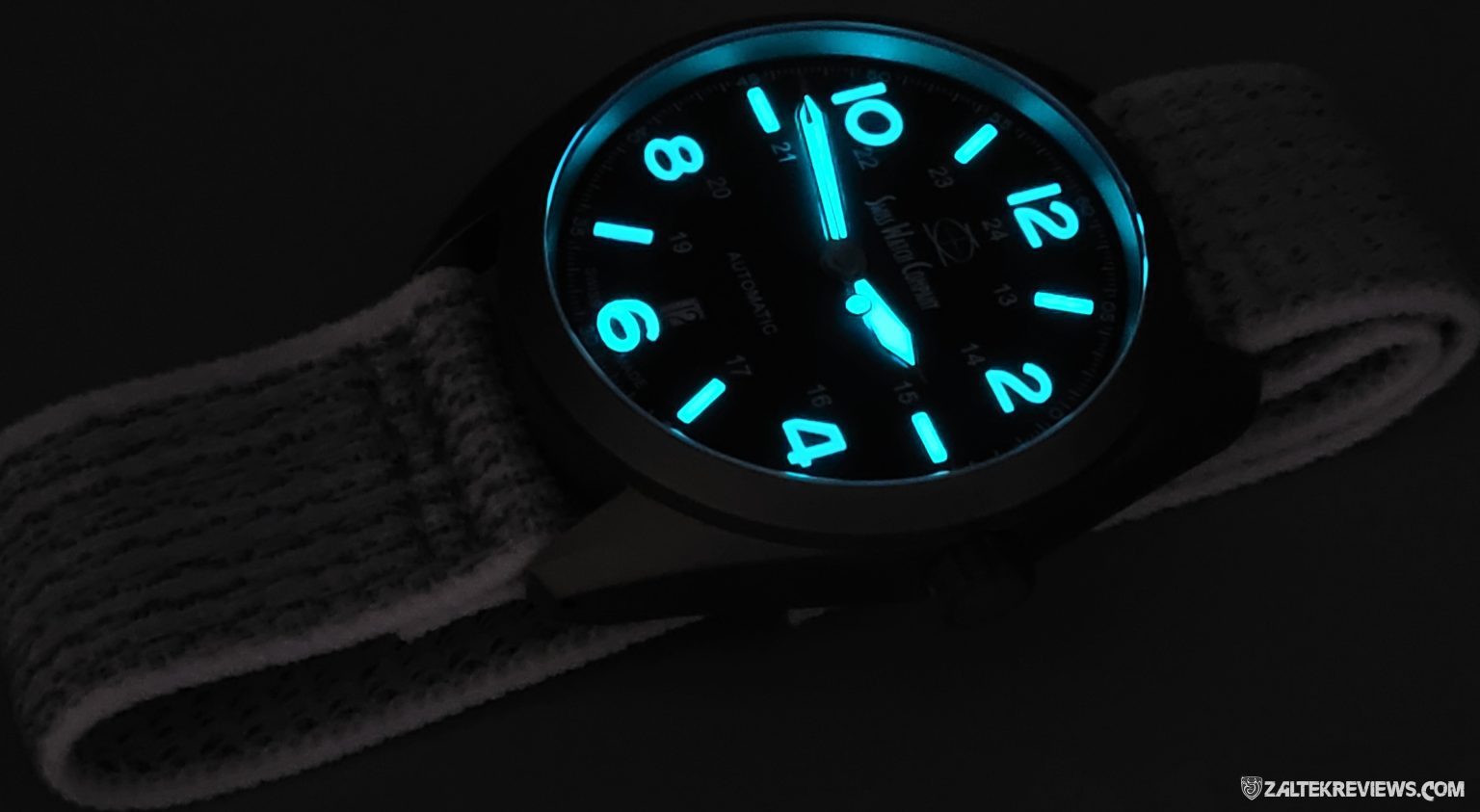 To further emphasise what I'm bumping my gums about… if you look at my awards below, you'll notice a brand new one, ELITE LIST. The SWC Bunker is definitely going to be a part of it, so I've decided to show the award early. To clarify what the list is, I'm actually working on a new page for the website, where I show what I'd recommend in each genre. From divers to sport watches, chronographs, field and pilot watches etc, etc… with a maximum of 3 watches in each category. Anyway, as you've probably guessed by now, I absolutely love the SWC Bunker, so much so, I bought one for myself.
A massive thanks to Josh at Swiss Watch Company, for agreeing to send out the Bunker for review. Very much appreciated. To view the SWC website, or to join their mailing list, to be informed of new models etc, visit
swcusa.com
.
It takes me a fair amount of work (and time) to do these reviews, so if you feel like supporting Zaltek Reviews to help towards my running costs, or even if you feel like just buying me a coffee, then please donate using the PayPal button or QR code below. Unfortunately, 97% of my viewers/readers just scroll on by this section. If you feel like that I've given you maybe just a few quids worth of knowledge and/or entertainment, then please take just a couple of minutes of your time to kindly donate. Thanks very much, Will Duncan – Zaltek Reviews.